Global Networks Capable of Responding Quickly and Accurately to Regional Customer Needs
By being sensitive to regional market trends, we will supply solutions demanded by the market in a timely manner.
We will respond quickly and accurately to the various needs of customers in regions around the world by taking maximum advantage of developing business operations in close cooperation with respective regions.
North & South America
In North America, we have established a manufacturing subsidiary for analytical instruments and continue to strengthen their local manufacturing capabilities. In terms of medical systems, we are supporting healthcare facilities by delivering sophisticated digital radiography systems. In Latin America, we have operations in Sao Paulo and Uruguay, which serve the analytical and medical markets in all of Latin America. We are building our service support capabilities there and developing new markets.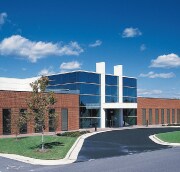 Shimadzu Scientific Instruments, Inc.
(America)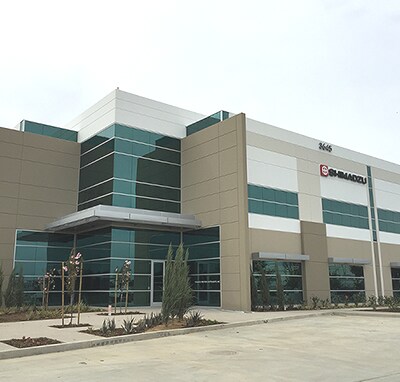 Shimadzu Precision Instruments, Inc.
(America)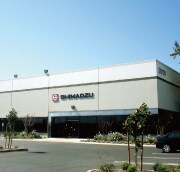 Shimadzu Precision Instruments, Inc. (Shimadzu Medical Systems, USA Company) (America)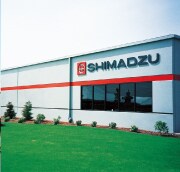 Shimadzu U.S.A. Manufacturing, Inc. (America)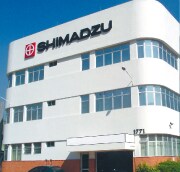 Shimadzu do Brasil Comercio Ltda. (Brasil)
China
This was the first overseas operation to have all key functions, R&D, production, and sales capabilities, established locally for tailoring analytical instruments specifically to local needs.
Consequently, we are currently responding to the sharp market expansion, such as in food and environmental testing, outsourced work from the U.S. and EU pharmaceutical industry, and so on. Also, with the rapid
spread of more advanced medical practices, we are supplying diagnostic imaging systems consistent with what the market demands.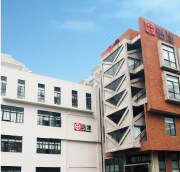 Shimadzu (China) CO.,LTD.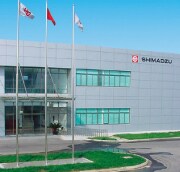 Shimadzu (Suzhou) Instruments Manufacturing, CO., LTD.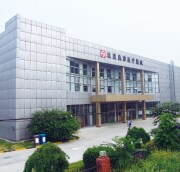 Beijing Shimadzu Medical Equipment CO., LTD.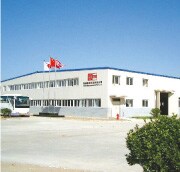 Tianjin-Shimadzu Hydraulic Equipment CO., LTD.
Europe
Through our base in Germany, which coordinates our operations in Europe, we are strengthening our regional sales structure by establishing sales subsidiaries in many countries, such as the U.K. and France. At the same time, in Russia and other member countries of the CIS, which are exhibiting remarkable growth, we are striving to expand our market foothold by strengthening our business framework for handling analytical and medical instruments. At our U.K. subsidiary, Kratos Group Plc., we are contributing to the fields of medicine, biotechnology, and material science by developing and manufacturing world-leading mass spectrometers and surface analyzers.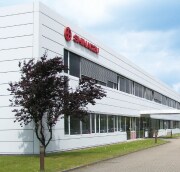 Shimadzu Europa GmbH (Germany)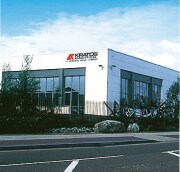 Kratos Group Plc. (UK)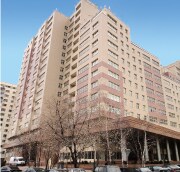 Shimadzu Europa Moscow Office (Russia)
Asia & Oceania
To capitalize on the high growth in India and ASEAN countries, we are strengthening our analytical instrument sales and manufacturing capabilities in those markets. Using the analytical application laboratories established at our subsidiaries in Singapore and India as bases, we are expanding our support activities to users in countries all over Asia. Also, in the field of medical systems, while Shimadzu general-purpose diagnostic imaging systems command a large share of the business generated by medical institutions in this highly populous region, by providing universities and core hospitals with advanced digital radiography systems, we are playing a part in a general improvement of medical standards in countries of this
region.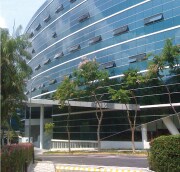 Shimadzu (Asia Pacific) Pte. Ltd. (Singapore)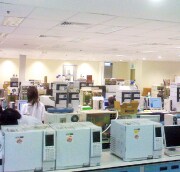 Shimadzu Singapore Pte. Ltd. (Singapore)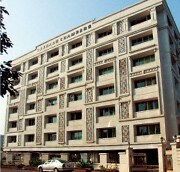 Shimadzu Analytical (India) Pvt. Ltd. (India)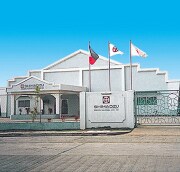 Shimadzu Philippines Manufacturing Inc. (Philippine)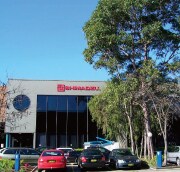 Shimadzu Scientific Instruments (Oceania) Pty. Ltd. (Australia)
Middle East & Africa
We established the regional head office in the business hub of Dubai, a branch in Istanbul, and an analytical instrument sales subsidiary in South Africa. With a large number of oil-producing countries and newly emerging economies in the region, demand for analytical and medical instruments is expanding. Therefore, a logistics center was established in Dubai to supply products consistent with what customers want, such as systems for analyzing gas and petroleum components. Consequently, we are engaged in measures that will allow us to contribute to improving quality control practices in various industries and developing better medical systems.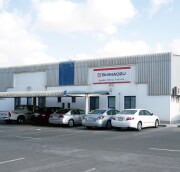 Shimadzu Middle East & Africa Fze (United Arab Emirates)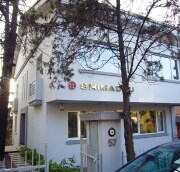 Shimadzu Middle East & Africa Fze (Turkey)
Japan
By establishing sales and service bases all over Japan, we are constructing a business framework that can meet the various needs of our customers. We also established production bases in Kyoto, Shiga, Kanagawa, and Shimane, and are continuously striving to maintain the highest levels of manufacturing and to deliver superior products to customers all over the world.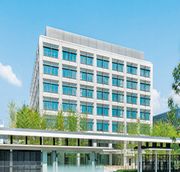 Sanjo Works at Kyoto Head Office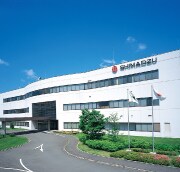 Hadano Works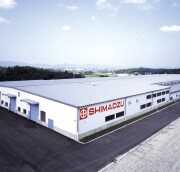 Shimane Shimadzu CO., LTD.