Industrial Machinery and Equipment
By Developing High-Precision Manufacturing and Testing Equipment, Shimadzu Is Supporting the Manufacturing Needs in Cutting-Edge Industrial Fields.
By supplying industrial machinery and equipment involved in the manufacturing and quality-control processes for semiconductors, flat panel displays, and so on, we are contributing to the further development of cutting-edge fields.

Turbomolecular pumps / High speed sputtering systems
Turbomolecular Pumps
Turbomolecular pumps create the vacuum environment that is essential for manufacturing semiconductors, display panels, solar cells, and other products. Boasting the highest evacuation capabilities in the world, Shimadzu turbomolecular pumps are designed to meet the film deposition and fabrication requirements for manufacturing increasingly complex touch panel screens and increasingly large silicon wafers.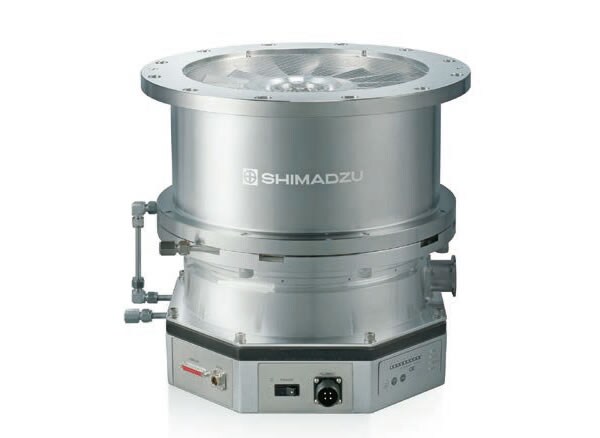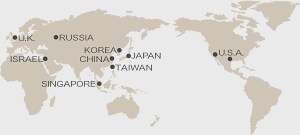 Shimadzu's Turbo-Molecular Pumps Are Being Used All Over the World.
Because the manufacturing and quality control processes of semiconductors, displays, and solar cells require periodic maintenance, we are expanding our turbomolecular pump service network around the world. Through this network, we are rapidly responding to the needs of our customers, and earning the trust of users worldwide.
High Speed Sputtering Systems
Vacuum film deposition systems apply high quality layers of metal and protective films on plastic products at high speed. They can even apply high quality films with good coverage on three-dimensional surfaces with complicated shapes. Used in conjunction with an injection molding machine, it even supports unmanned automated production.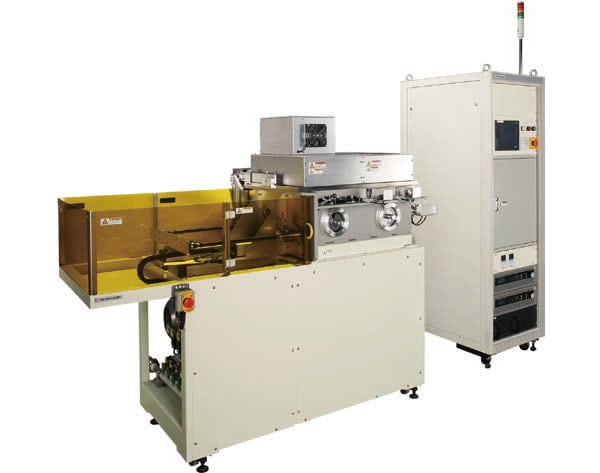 Hydraulic Equipment
As a Key Component Common in Machinery and Vehicles, Shimadzu's Hydraulic Equipment Contributes to the Development of Industry.
Shimadzu uses its advanced hydraulic technology to contribute to the development of industry by supplying high quality hydraulic components, such as hydraulic gear pumps that serve as the heart of industrial vehicles, construction machinery, and agricultural machinery, and power packages that supply hydraulic oil for special-design vehicles.

Hydraulic gear pumps / Control valves / Power packages
Hydraulic Gear Pumps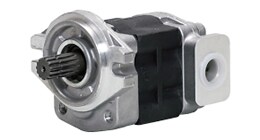 Widely used as the hydraulic power source for various types of equipment, a wide range of industrial vehicles, including forklift trucks, construction machinery, special-design vehicles, and agricultural machinery.
Control Valves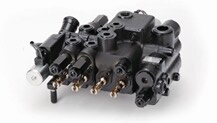 Used to control multiple actuators, these operation valves allow switching between different tasks. Installed primarily in forklift trucks, these valves are used for loading-related tasks (e.g., raising and lowering of the mast and tilting of the forks).
Power packages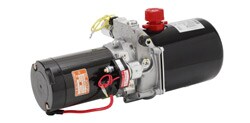 These compact hydraulic units incorporate hydraulic gear pumps. Despite their small size, they utilize the vehicle's power source to generate large amounts of force. These units are mainly used in gate vehicles and high-altitude work vehicles.
Manufacturing Plants in Japan and China
Shimadzu is a world-wide provider of high-quality hydraulic equipment.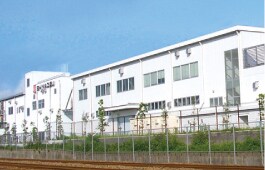 Shimadzu Precision Technology, Ltd. (Shiga, Japan)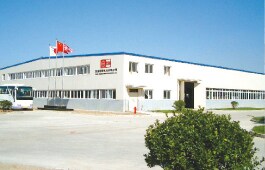 Tianjin-Shimadzu Hydraulic Equipment Co., Ltd. (Tianjin, China)
Device Components
Shimadzu Supports Improvements in Equipment Performance with Optical and Microfabrication Technology.

Shimadzu's optical and microfabrication technologies are helping to improve the performance of analytical and measuring instruments, medical equipment, photo processing equipment, and other systems.
Using our advanced technologies and extensive expertise, equipment can be machined, fabricated, and manufactured from raw materials.

Diffraction gratings / Laser modules / Compact monochromators / Precision refractometers / Laser mirrors / MEMS chips / Engine monitors
Diffraction Gratings
These optical elements are used to separate light that consists of a mixture of various wavelengths into individual wavelengths. Shimadzu gratings feature particularly low optical noise levels and superior image formation characteristics. As a critical component in analytical, measuring, industrial, and other equipment, these devices are widely used for blood analysis, synchrotron radiation facility, satellite-based space observation, and other applications. They are also helping the advancement of cutting-edge technologies.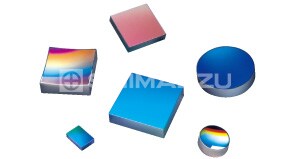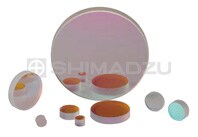 Laser Mirrors
Developed based on Shimadzu's extensive film deposition technologies cultivated for analytical filters, these laser mirrors feature the world's highest class of laser resistance. Due to their particularly superior resistance to YAG and Ti-sapphire lasers, they are used in laser machining equipment, laser welding equipment, and other systems that have contributed significantly to industrial progress.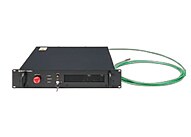 Fiber-Coupled Blue Direct Diode Laser (BLUE IMPACT™)
Higher output and higher brightness were achieved by coupling multiple blue semiconductor lasers to small-diameter optical fibers. These lasers have attracted attention for use in microfabrication, direct welding, and as a light source in display and lighting applications.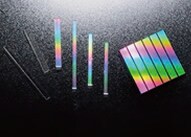 Quasi-Phase-Matching (QPM)-Type Wavelength-Conversion Devices
These new optical devices are produced with high-precision
semiconductor process technology. Their ability to convert laser light of a certain wavelength to different wavelengths is drawing attention.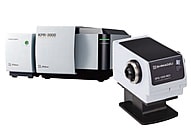 Precision Refractometers and Compact Spectrometers
Refractometers are components used for camera lens measurement in mobile phones and other devices to help
improve image quality. Spectrometers are used for smartphone display measurement to improve usability.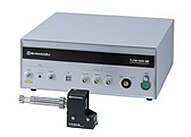 Quick Responding Gas Monitor (EGR-chaser)
Capable of high-speed monitoring of oxygen (O2) and carbon dioxide (CO2) directly involved in combustion, this monitor helps to improve the performance of automobiles and industrial engines.