Industrial Machinery and Equipment
Turbo Molecular Pump / Helium Leak Detector / Ultra High Speed Sputtering System / Multi Deposition System / Liquid Crystal Injection System / Vacuum Heat-Treatment Furnaces / Liquid Delivery Equipment Gear Pumps / Surface Analysis / Liquid Crystal Injection System / Mechatronic Systems Glass Fiber Winders
Manufacturing Semiconductors and Displays
Turbomolecular pumps are vacuum pumps used to create the vacuum environment essential for manufacturing semiconductors, flat panel display panels, and other high-tech products.
Manufacturing Carbide Tools Used in Automotive or Semiconductor Fields
This furnace is used to harden metals, ceramics, or other materials to increase their strength or ensure a given shape by heat-treating them in a vacuum or pressurized environment. There is also increasing interest in using this technology for improving the flavor and maintaining the nutrition of foods.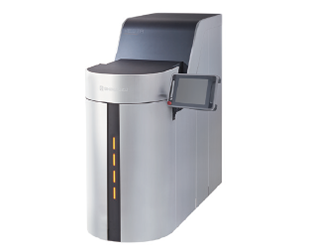 Vacuum and Pressurized Sintering Furnace
Hydraulic Equipment
Hydraulic Gear Pumps / Power Packages / Multi Control Valves
Hydraulic Motive Power Source for Industrial Vehicles and Construction Machinery
Hydraulic gear pumps are widely used as a hydraulic power source for forklifts and other industrial vehicles, construction machinery, special-purpose vehicles, and agricultural machinery.
Motive Power System for Industrial Vehicles
This device controls the direction, pressure, and flowrate of hydraulic oil output from hydraulic gear pumps. Shimadzu products are used in equipment such as forklifts and construction machinery.
Device Components
Shimadzu's optical and microfabrication technologies are helping to improve the performance of analytical and measuring instruments, medical equipment, photo processing equipment, and other systems.
Using our advanced technologies and extensive expertise, equipment can be machined, fabricated, and manufactured from raw materials.
Diffraction Gratings
These optical elements are used to separate light that consists of a mixture of various wavelengths into individual wavelengths. Shimadzu gratings feature particularly low optical noise levels and superior image formation characteristics. As a critical component in analytical, measuring, industrial, and other equipment, these devices are widely used for blood analysis, synchrotron radiation facility, satellite-based space observation, and other applications. They are also helping the advancement of cutting-edge technologies.