Measurement of Preservatives in Meat Using UV-VIS Spectrophotometer
Preservatives (food additives) are added to foods to prevent decay and maintain freshness. The concentrations of these food additives are prescribed in the Japanese Food Hygiene Law, which permits their use at levels that do not cause harmful effects to humans.
A meat sample containing sodium nitrite, one of the preservatives prescribed in the Japanese Food Hygiene Law, was pretreated according to the Japanese Food Hygiene Law and then analyzed using a UV-VIS spectrophotometer.

Results
The concentration of sodium nitrite in the sample was found to be 0.25 µg/mL.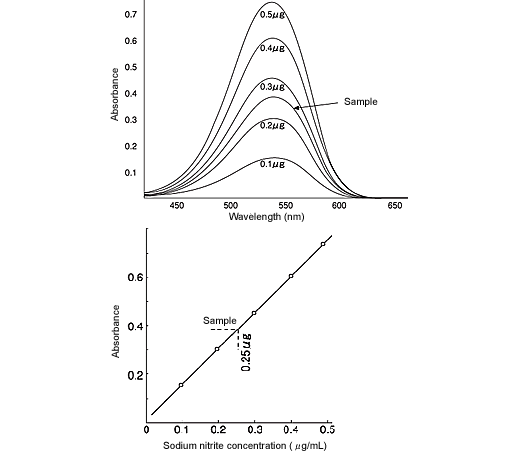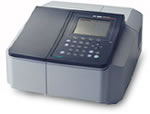 The UV-1800 is a high-performance, compact, double-beam UV-VIS spectrophotometer. This compact, easy-to-use instrument achieves 1 nm resolution, which is the highest in the general-purpose instrument class.