The Japanese Food Hygiene Law prescribes the concentration of cadmium in rice. Cadmium concentration was measured in commercial brown rice and white rice using an atomic absorption spectrophotometer (AA).

Results
The sample (5g) was pretreated and analyzed by furnace analysis.
Cadmium concentrations of 0.070 ppm and 0.118 ppm were detected in brown rice and white rice, respectively.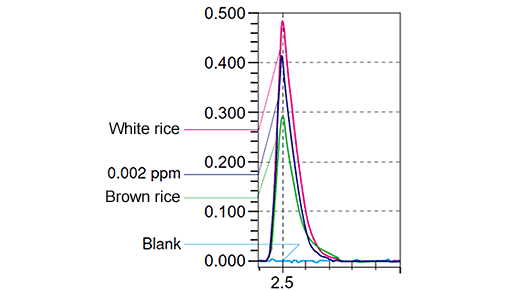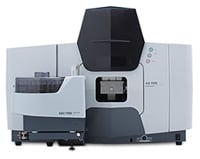 Toxic elements (arsenic, lead, cadmium, etc.) in foods must be controlled down to low concentration levels. Furnace atomic absorption spectrophotometry can measure these elements down to ppb trace levels. This technique also allows direct analysis of liquid foods without pretreatment.