Analysis of Triglycerides in Butter
Triglycerides are compounds with a high boiling point and strong adsorption. Stainless-steel capillary columns and aluminum-coated capillary columns offer extremely high heat resistance and are ideal for the analysis of triglycerides.
This shows an example of the gas chromatography (GC) analysis of triglycerides in butter.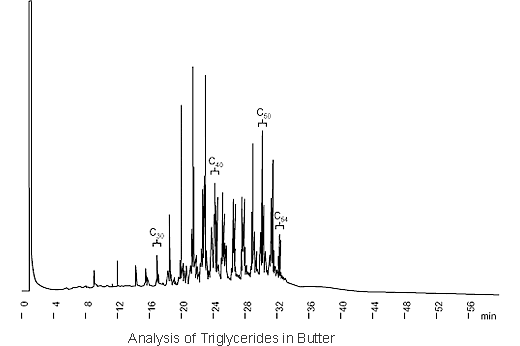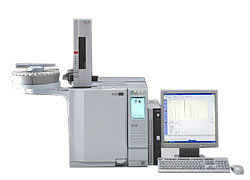 Oils and fats are used in many foods, including butter, margarine, and cooking oil. Oils and fats contain many triglycerides but the exact composition depends on the raw ingredient. Their properties are also dependent on the fatty acids that comprise the triglycerides. Capillary GC permits accurate analysis down to the constituent components to obtain more comprehensive information.