Ion chromatography provides the best method for analyzing inorganic ions in foods.
The diagram shows the analysis of anions in milk, which was deproteinated by an ultrafiltration membrane. If cation analysis is also required, a dual flow channel system makes it simple to simultaneously analyze both anions and cations.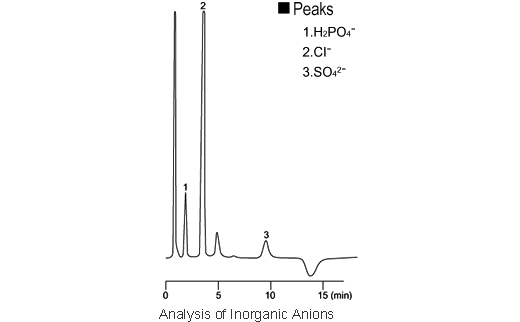 Ion Chromatographs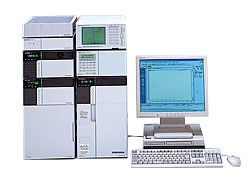 HIC-SP Suppressor Ion Chromatograph
HIC-NS Non-suppressor Ion Chromatograph

Suppressor-type and non-suppressor-type analysis systems offer optimal, high-sensitivity analyses of the target ions.