High Performance Liquid Chromatograph Triple Quadrupole Mass Spectrometer
Newly Designed Ionization Unit
Designed without cables or tubes, removing the new ionization unit is simple: release a one-touch lever to open the unit and lift it out. In addition, no tools are needed to detach the needles fitted in APCI and DUIS units, allowing for easy maintenance.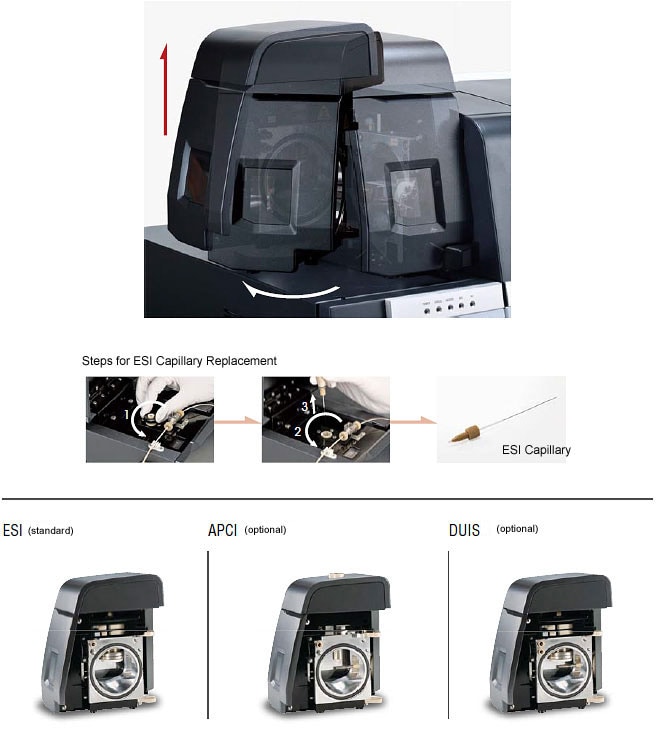 LC/MS/MS Method Package and MRM Library
Designed for fast set-up in a range of support packages from pesticides to metabolic enzymes in wheat.
Related information
Exact Mass Database for Endogenous Metabolites contains multiple ready-to-use methods for comprehensive analysis of metabolites with different properties. It is based on the successful LC/MS/MS Method Packages for Primary Metabolites, Cell Culture Profiling, Lipid Mediators, Short Chain Fatty Acids, and Bile Acids, and provides a comprehensive list of 470 metabolites with retention times and exact mass information.