inspeXio SMX-225CT FPD Plus - Applications
Microfocus X-Ray CT System

Most of the documents on the LITERATURE is available in PDF format. You will need Adobe Acrobat Reader to open and read PDF documents. If you do not already have Acrobat Reader, you can download it free at the Adobe's Website. Click the GET ADOBE READER icon on the left to download a free copy of Adobe Acrobat Reader.
Applications
Aluminum Die-Cast
Smartphone Circuit Boards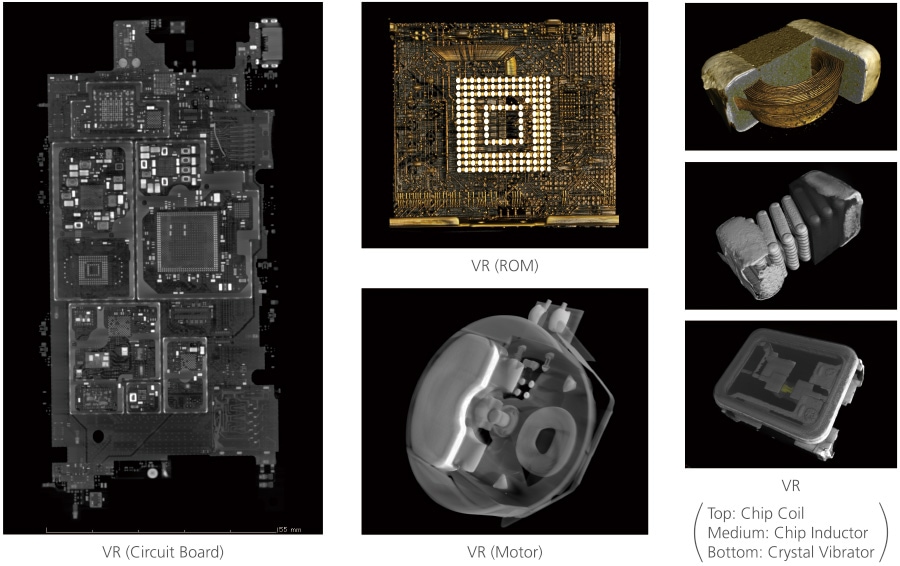 Cable Clamp

* Appearance and specifications are subject to change without notice.
For inquiries about the absorbed dose to samples such as semiconductors, please contact here.