Microfocus X-Ray Inspection System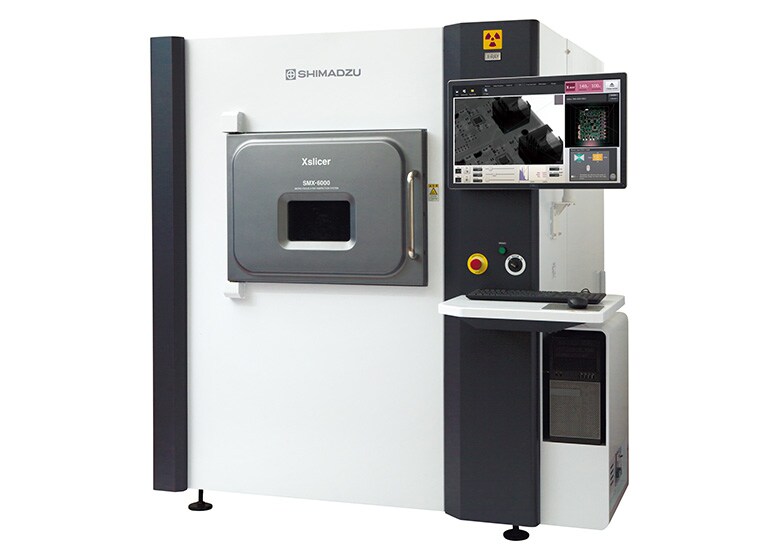 The Xslicer SMX-6000 is an X-ray inspection system equipped with a Shimadzu microfocus X-ray generator and high-sensitivity flat panel detector and featuring CT scanning capability. Smooth and quick switching is now enabled between viewing fluoroscopic and cross-sectional images. In addition, the system includes a new Xslicer CT image processing engine used to fully automate calibration and provide high-speed scanning and reconstruction. The system can be used to observe distortion-free, high-magnification, and high-resolution images of detailed internal structures and defects in flat samples, such as electronic devices.
Downloads
Download the latest brochure.