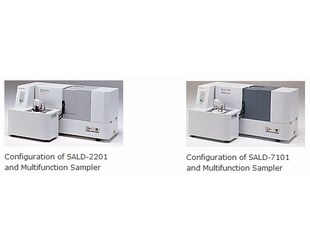 Groups of particles are dispersed in a liquid medium and measured as they are circulated between the flow cell, which is placed in the measurement unit, and a dispersion bath in the sampler.

The dispersion bath incorporates a stirrer and an ultrasonic sonicator. A pump delivers the dispersed suspension to the flow cell.

The pump is specially designed to ensure both the liquid medium and the particles are circulated.

Most organic solvents can be used as dispersion media.