Crossover Angiography System - BRANSIST alexa F12/C12 MiX package
Optimal Multipurpose System
The BRANSIST alexa incorporates all Shimadzu's technical expertise to provide the solution. It features a flat panel detector (FPD) with a field of view able to cover the entire body to support cardiovascular and angiographic procedures.
Featuring new software and hardware, the new MiX package allows you to fully experience just how much more advanced and powerful the system is and how it supports even less invasive procedures.
True Multipurpose System Supports Interventions
A 12x12-inch field size FPD, a special SCORE PRO Advance high-speed image processing engine for interventions, cardiac function analysis software realtime DSA and roadmapping are provided as standard.
Optimal 12x12-Inch FPD for Multipurpose Applications
The field size is switchable in five steps, to a maximum of 12x12 inches. The 4.5-inch minimum field size supports cardiovascular and neuro-interventions.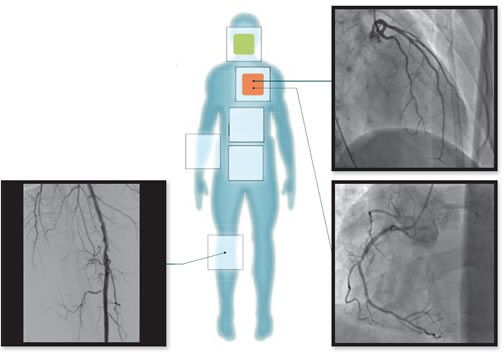 Experience the Next Frontier of Intervention <SCORE Imaging>
Next generation image processing engine SCORE PRO Advance, extremely motion tolerant DSA technique SCORE RSM, stent enhancement software SCORE StentView +Plus and advanced 3D applications ensure powerful support for advanced interventions.
SCORE PRO Advance
SCORE PRO Advance provides high-quality radiographic and fluoroscopic images with lower dose. Especially, new motion tracking noise reduction technology achieves to reduce noise and allows sufficient visibility of the tip of guide wire and catheter.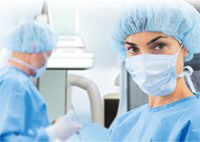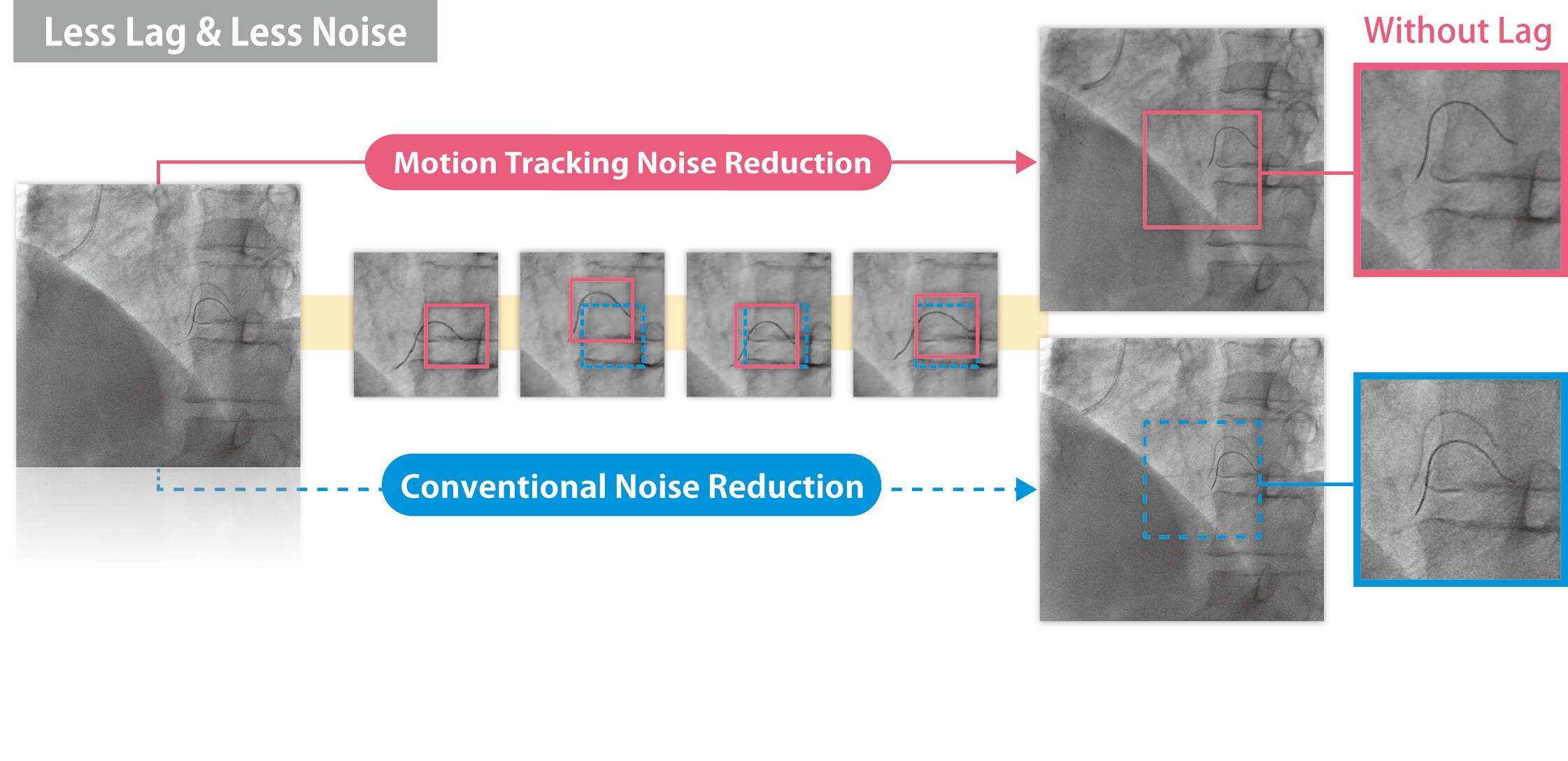 SCORE RSM
SCORE RSM is an extremely motion tolerant DSA technique. This application is especially effective for tracking across the entire lower extremities, 3D imaging in combination with C-arm movement and examinations on patients who have difficulty holding their breath.
SCORE Stentview +Plus*
SCORE StentView+Plus is software developed specifically to support PCI procedures based on real-time image processing technology, a specialty of Shimadzu. Stents move with the pulse beat. However, SCORE StentView+Plus displays stents in a fixed position, not through post-processing, but rather in real time. This is particularly effective for assessing positional relationships between overlapping stents, or when re-expanding a stent using a balloon. Newly, the function for specifying the region of interest (ROI) became available. It allows multiple markers to be used for automatic detection, rather than two markers as in previous versions, which contributes to higher detection efficiency and shorter examination times.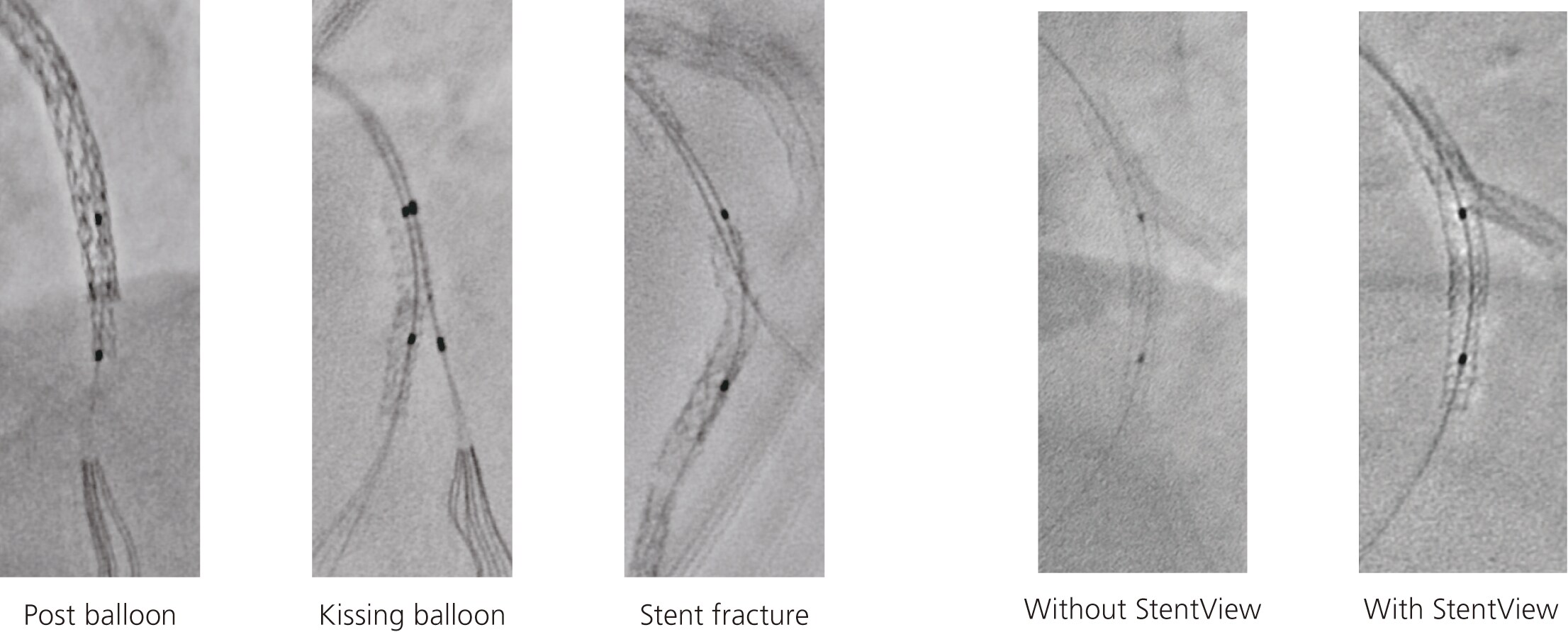 TraceMAP(SCORE MAP)
SCORE MAP includes the new TraceMAP function. TraceMAP creates an overlay image on fluoroscopy by automatically tracing the contours of vessels from the DSA image. This makes it possible to recognize bifurcation and control devices quickly and easily in various vascular interventions such as EVT etc. TraceMAP is easy to operate, automatically tracing the contours of vessels from the DSA image and overlaying these on the fluoroscopic image. In addition, manually drawn lines or guides can be used to provide further flexibility.

SCORE 3D*
SCORE 3D application allows rapid display of the 3D reconstructed images automatically after rotational radiography. With a top rotational image acquisition speed of 60 degrees per second, the shorter contrast medium injection time reduces the burden on patients and ensuring high image quality.
SCORE CT*
SCORE CT is an application for observing cross sectional image of low contrast regions. The application has 2 modes for use depending on the procedure and radiographic region of interest. Axial, coronal, and sagittal images are displayed automatically after radiography.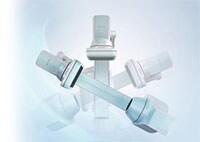 The BRANSIST alexa MiX package increases the image processing gray scale from 14-bit to 16-bit, significantly improving image quality for SCORE CT where low-contrast resolution is of particular importance.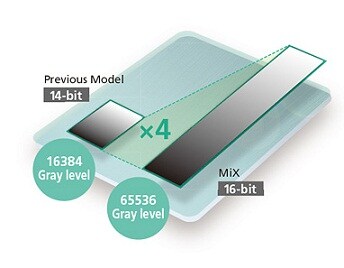 SCORE Navi/Navi+Plus*
SCORE Navi/Navi+Plus is an application that utilizes preprocedure images to support minimally invasive interventions. By synchronizing the C-arm projections to pre-procedure MDCT images, the system enables these MDCT images to be used as a reference during interventions, reducing contrast media usage and X-ray dose. Registration of the MDCT images and the fluoroscopy images is easily achieved by performing fluoroscopy in 2 directions and the system will perform automatic alignment. The software can also overlay images onto fluoroscopy, which allows you to adjust the rate of blending. The Navi+Plus application also includes a virtual stent feature that allows you to simulate the stent size and placement position before carrying out a procedure.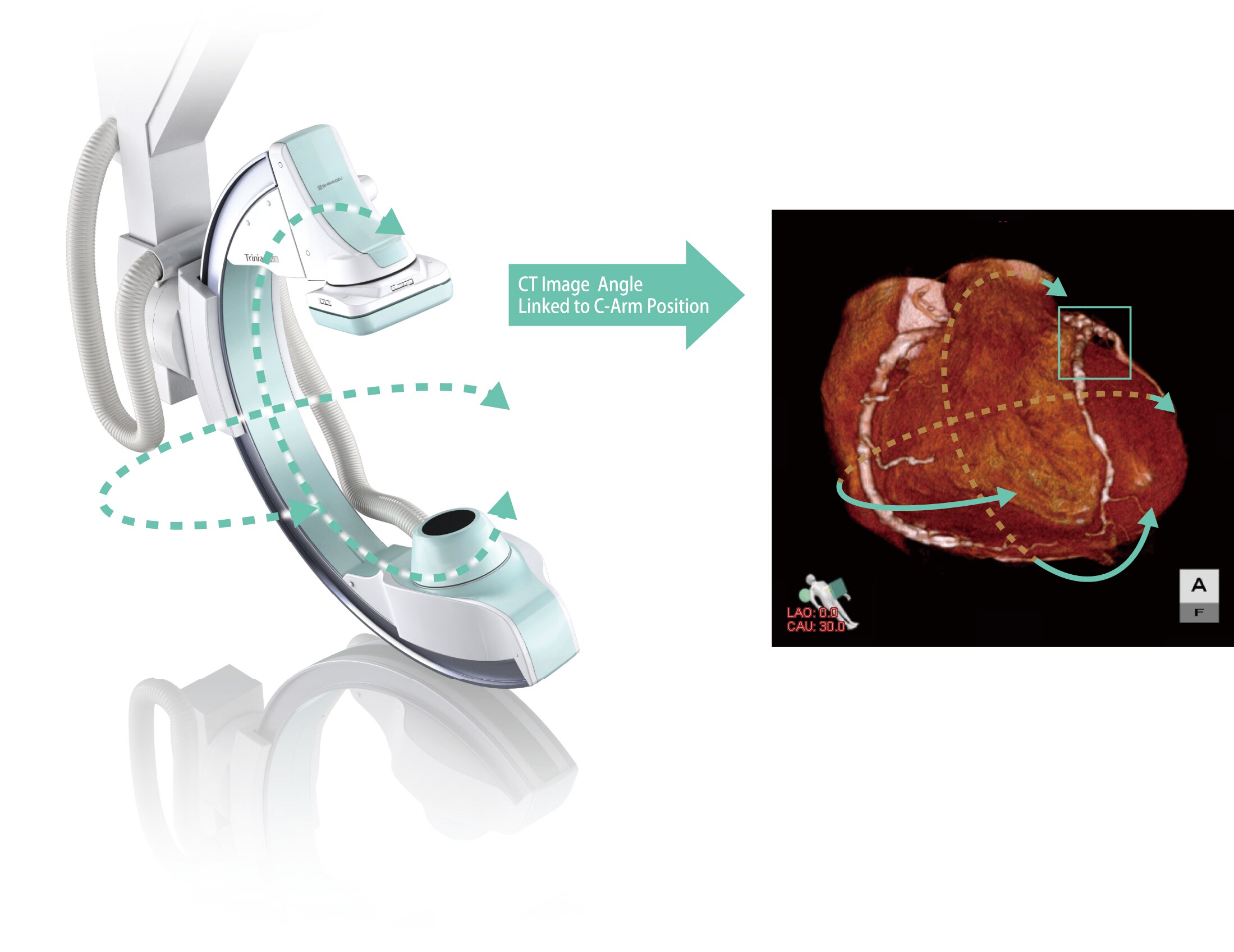 Changing the way. Making it possible. <SMART Design>
SMART Access
Both the ceiling-mounted C-arm (type C12) and floor-mounted C-arm (type F12) provide a wide range of movement. In particular, with a floor-mounted C-arm, the base has a six-axis triple-pivot construction, which achieves a range of coverage close to that of the ceiling-mounted type.
C12 Wide Coverage Reduces the Burden on Patients
The Ceiling-mounted C-arm is capable of full-body coverage without moving the patient, thanks to a wide 210 cm coverage in the transverse direction and 190 cm in the longitudinal direction. Movement in the transverse direction, in particular, supports a safe radial catheterization approach.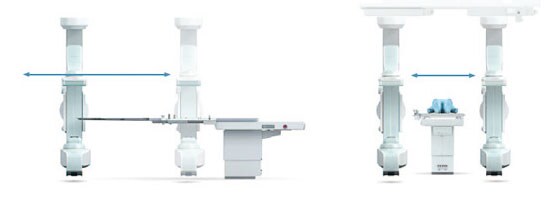 F12 Six-Axis Triple-Pivot Construction for Full-Body Coverage
A total of six axes are provided for the base and rotational axes of the floor-mounted C-arm, achieving wide coverage. In particular, the triple-pivot construction of the base enables freely adjustable arm positioning.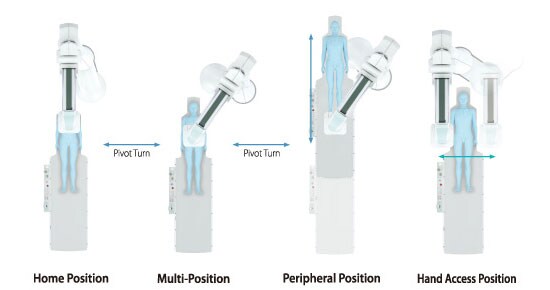 SMART Assist
Lever type C-Arm Controller CyberConsole and DirectMemory for quick C-Arm positioning provides single-action performance to make system control in the examination room and control room as simple as possible.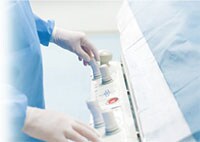 Safety + Comfort = SMILE <SMILE Concept>
SMILE Dose-eye
SMILE Dose-eye achieves an excellent system-wide optimization between lower dose and high image quality.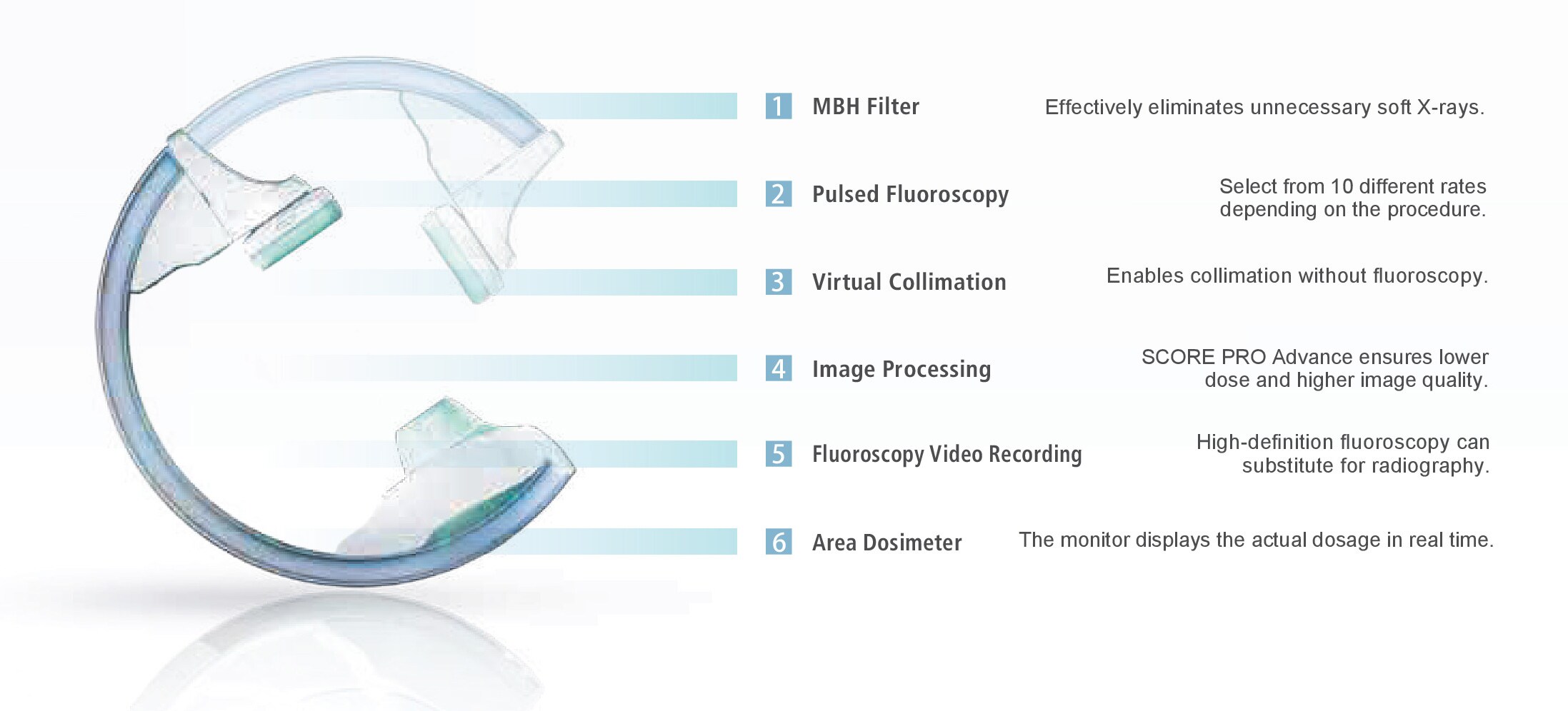 SMILE Recovery
High speed setup, data mirroring for redundant data architecture and backup filament for X-ray tube benefit both patients and operators.
*Options
BRANSIST alexa F12/C12 MiX package
This page may contain references to products that are not available in your country. Please contact us to check the availability of these products in your country.
LITERATURE
Kazuhiro Mori
Medical Systems Division, Shimadzu Corporation
Yoshiaki Miura
Medical Systems Division, Shimadzu Corporation
Masami Sakurada, Director
Tokorozawa Heart Center