Near-Infrared Fluorescence Imaging System - LIGHTVISION

Near-Infrared Fluorescence Imaging System
Near-Infrared Fluorescence Imaging System LIGHTVISION provides unprecedented clinical value by easily visualizing lymph and blood flow during surgery.
*This product is not available in USA.
*To set the camera pivot point to a spot on the model, please double-click the spot.
【Clinical Fields & Product Line】
Oncology
Cardiology
Surgery/ICU
Fluorescence Imaging
Photo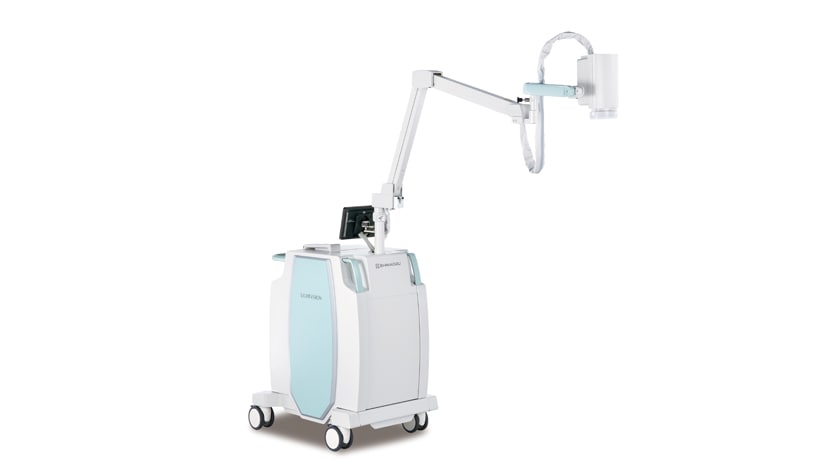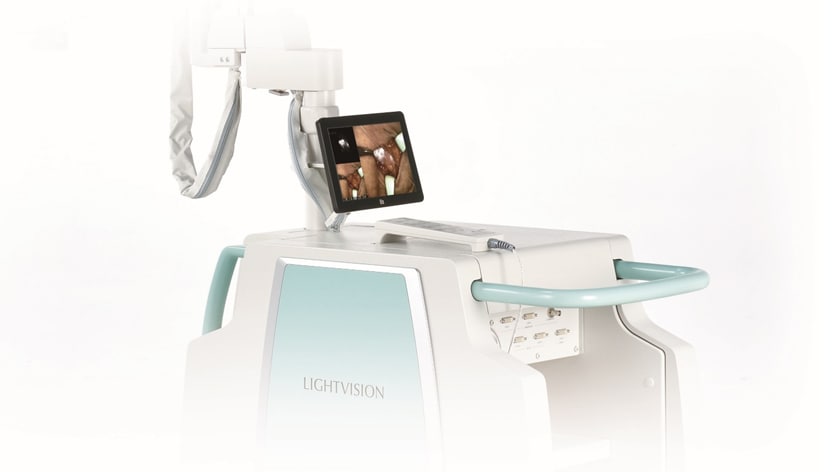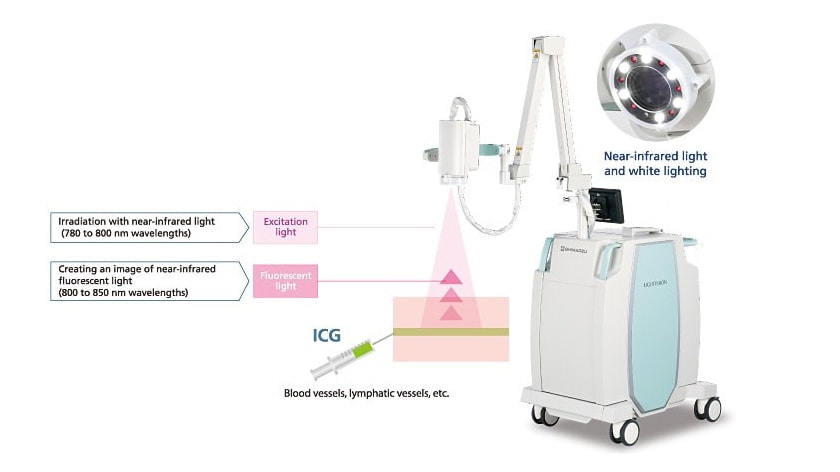 Article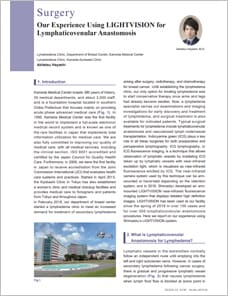 Our Experience Using LIGHTVISION for Lymphaticovenular AnastomosisAkitatsu Hayashi, Lymphedema Clinic, Department of Breast Center, Kameda Medical Center Lymphedema Clinic, Kameda Kyobashi Clinic
Kameda Medical Center boasts 380 years of history, 35 medical departments, and about 3,000 staff, and is a foundation hospital...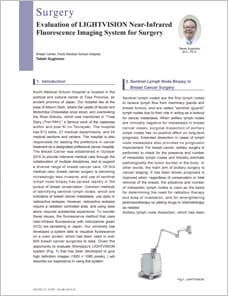 Evaluation of LIGHTVISION Near-Infrared Fluorescence Imaging System for SurgeryTakeki Sugimoto, Breast Center, Kochi Medical School Hospital
Kochi Medical School Hospital is located in the political and cultural center of Tosa Province, an ancient province of Japan. Our hospital lies at the base of Mount Okoh, where the castle of feudal lord Motochika Chōsokabe once stood, and overlooking the River Kokubu, which was mentioned...
The product design may be partially changed without notice.
This page may contain references to products/items that are not available in your country. Please contact us to check the availability of these products in your country.
If you want to learn how Shimadzu's solutions work in all healthcare settings, please visit Shimadzu Healthcare Solutions Center.

If you would like our sales representative to contact you, don't hesitate to get in touch with us from the button below, and we will contact you promptly. Thank you for being so interested.