Digital Radiographic Mobile X-ray System - MobileDaRt Evolution MX8 Version

Digital Radiographic Mobile X-ray System
MobileDaRt Evolution MX8 Version is the latest version of Shimadzu's digital mobile X-ray system MobileDaRt Evolution.
With the collapsible column, power assist functionality, and flexible DR/FPD combination, the system provides comfortable operation and clinical functionality for ward rounds, ICU, NICU, emergency rooms(ER), or operating rooms(OR).
*This page may contain references to products/items that are not available in your country. Please contact us to check the availability of these products in your country.
*To set the camera pivot point to a spot on the model, please double-click the spot.
【Clinical Fields & Product Line】
Emergency/Trauma
Patient Rooms
Pediatrics/NICU/Neonatal
Radiology
Surgery/ICU
Mobile X-ray
Movie
Introduction of MobileDaRt Evolution MX8 Version
Our product specialist introduces some features of our Digital Radiographic Mobile X-ray System "MobileDaRt Evolution MX8 Version".
*This video is a re-edit of RSNA2021 Shimadzu highlight video.
Smart DSI - Retained Surgical Items Detection Support with A.I.
To efficiently and effectively support the confirmation of retained surgical items after surgery with a mobile X-ray system, Shimadzu released an advanced AI technology to help you detect Retained Surgical Items(RSI). That feature will be optionally combined with Shimadzu Mobile DR system (MobileDaRt Evolution MX8c Version) and help you enhance the safety for the patients and for your risk managements.
MobileDaRt MX8 Customer Testimonial - Medical Center Hospital, Texas, USA
In this video, our actual users talk about their using experience of MobileDaRt Evolution MX8 Version.
Photo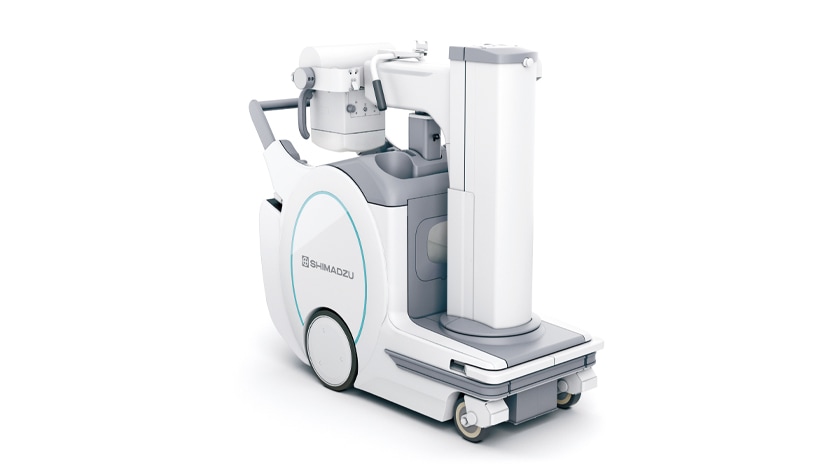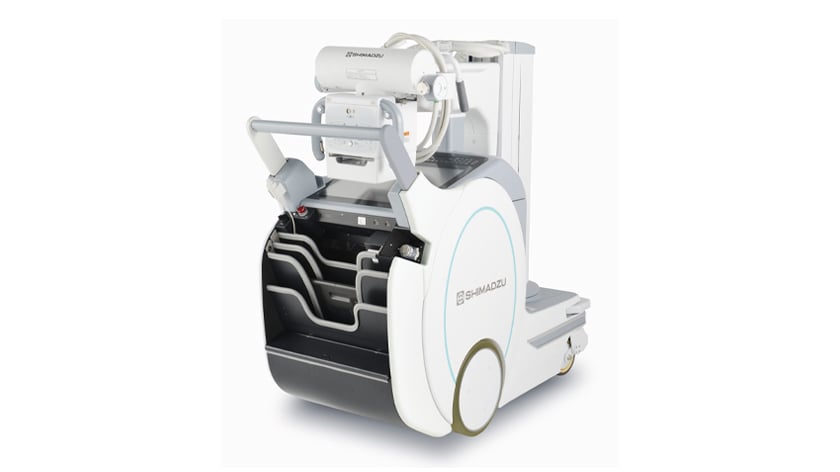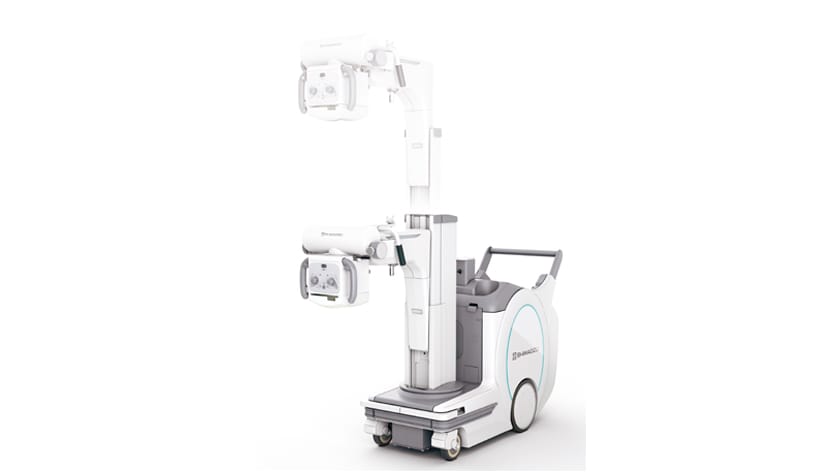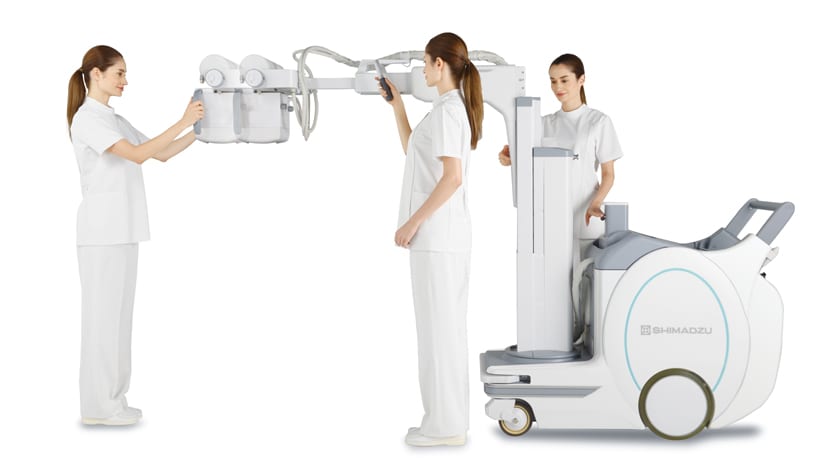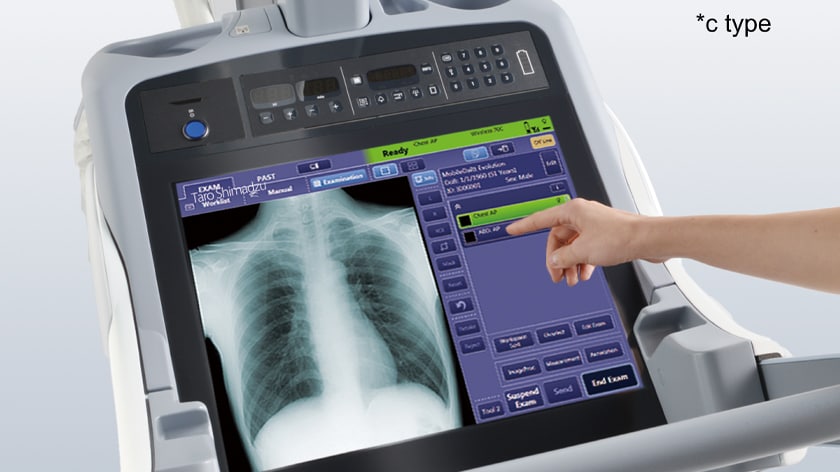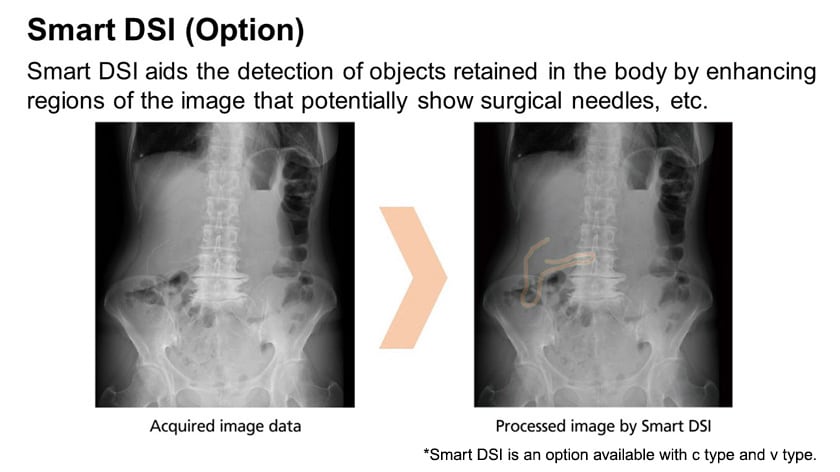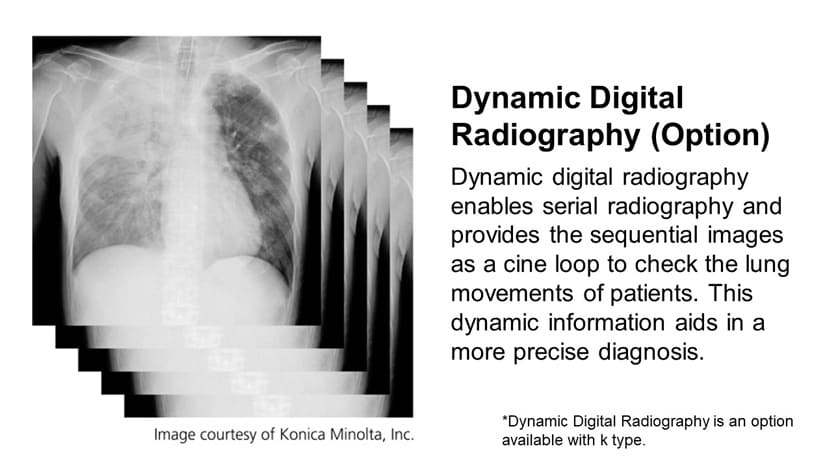 Brochure

Under Shimadzu's DR "NEUTRAL" concept, we offer flexible and optimal solutions by allowing you to combine the DR system that meets your needs with MobileDaRt Evolution MX8 Version.
Moreover, by enabling the DR systems to be combined with unique applications including AI, Shimadzu offers a wide lineup to meet the various needs of medical settings.
The product design may be partially changed without notice.
If you want to learn how Shimadzu's solutions work in all healthcare settings, please visit Shimadzu Healthcare Solutions Center.

If you would like our sales representative to contact you, don't hesitate to get in touch with us from the button below, and we will contact you promptly. Thank you for being so interested.