July 19, 2017

| News & Notices Nexis GC-2030 High-End Gas Chromatograph Now Capable of
Being Controlled by OpenLAB CDS, the Chromatography Data
System from Agilent Technologies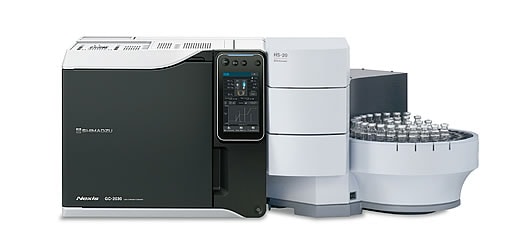 Shimadzu's Nexis GC-2030, the company's latest high-end gas chromatograph, and the HS-20/HS-10 headspace samplers can now be controlled by OpenLAB CDS, the chromatography data system from Agilent Technologies, Inc. Shimadzu will release an upgraded GC driver in order to control the Nexis GC-2030 and the HS-20/HS-10 using OpenLAB CDS. Other instruments controlled by OpenLAB CDS include the GC-2014/GC-2010 Plus/GC-2010 gas chromatographs and the AOC-20 series liquid autosamplers.

The Shimadzu GC driver employs a graphical user interface and operability based on the driver connection specifications of Agilent Technologies. This new driver makes it easier for a wider range of users to employ Shimadzu products, and provides additional opportunities to choose the Nexis GC-2030 high-end gas chromatograph, which was released in May, 2017.
Control of Nexis GC-2030 Using OpenLAB CDS
All of the advanced functions and capabilities of the Nexis GC-2030, including superior reproducibility, separation capabilities, and analysis speed, and detectors with the world's highest levels of sensitivity, can be fully used. In addition, a system check function allows users to monitor the status of the instrument, which helps prevent instrument downtime.
Enhancing Productivity by Combining Headspace Sampler and Autosampler
Successive switching is possible by installing both the HS-20 headspace sampler and the AOC-20i liquid autosampler. In an environment under the control of OpenLAB CDS, a sample injection system most appropriate for the customer's analysis needs can be selected, which helps maximize throughput.
* OpenLAB™ is either registered trademarks or trademarks of Agilent Technologies in the United States and/or other countries.


For more details, visit
GC Driver for OpenLAB CDS EZChrom Edition Ver. 2