Leave all your concerns about laser-related products to Shimadzu, with our sales record of tens of thousands of units.

In terms of in-product applications, Shimadzu has laser modules with a variety of wavelengths and outputs available, operating primarily in the ultraviolet to visible light region. Shimadzu also has a number of wavelength conversion devices available with various wavelength and size specifications, including devices for second harmonic and sum/difference frequency generation, essential components for wavelength conversion lasers.

In addition to standard products, requests for special order products are also accepted.
Contact us with your enquiry.

New products

Features
Blue direct diode laser 450 nm / High brightness Fiber core diameter: 100 µm / High power 100 W
The ideal laser light source for yellow metals processing.
Line up
Product Lineup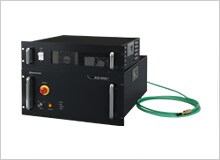 BLUE IMPACT™ Fiber-Coupled Blue Direct Diode Laser 100W type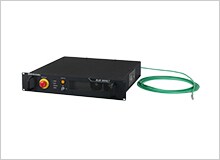 BLUE IMPACT™ Fiber-Coupled Blue Direct Diode Laser 20W type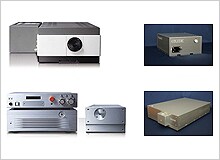 4 product's models covering a wide power range from 10mW up to 2W