4 product's models covering a wide power range from 10mW up to 2W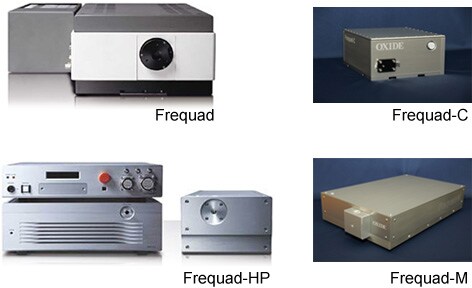 Outline
SHIMADZU Corporation launches a new business to deal in 266nm DUV laser manufactured by OXIDE Corporation. We have four models of continuous wave, single frequency 266nm lasers covering a wide range of output powers. These models are marks on our history of continuous development of more than 15 years.
Over 200 units of our laser products have shipped all over the world into fields including.
Semiconductor Inspection

Raman Spectroscopy

Photoluminescence

Fiber Bragg Grating
This page may contain references to products that are not available in your country. Please contact us to check the availability of these products in your country.