V-block prism for liquids
Use this device for liquid samples.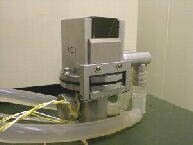 Cd lamp and light source set
The Cd lamp can be attached as the KPR-200 external light source. The set contains Cd lamp, a light-source starter, and a C' and F' interference filter.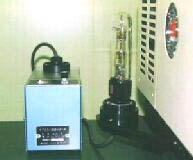 Constant-temperature unit
Maintains the V-block prism at a constant temperature. Temperature setting range: 10°C to 70°C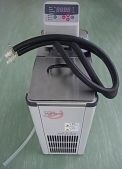 Simple angle gauge
Confirms that the sample angle is correct.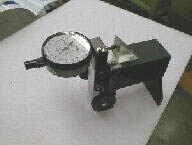 Sample grinder
For grinding samples.
Two types are available: Type A for glass samples and Type B for plastic samples.
(Photograph shows Type A.)

Sample cutting machine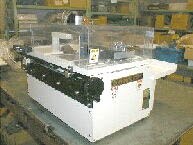 Distribution measurement attachment
This device contains a V-block prism with a slit. When installed, it allows the measurement of refractive index variations and distribution curves in the sample-thickness direction. Turn the knob to move the slit.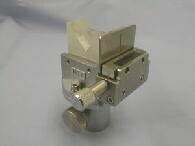 This page may contain references to products that are not available in your country. Please contact us to check the availability of these products in your country.