Angle and Refractive Index Measurement System from UV Range to Near-IR Range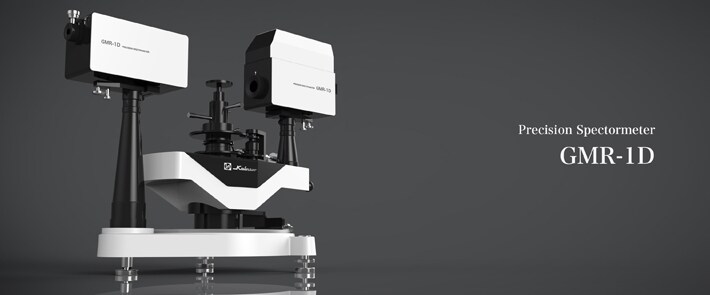 Features
Measures refractive index over the UV, visible, and near-IR ranges.
Measured angle is clearly displayed on a dedicated counter.
Minimum deviation method offers highly accurate refractive index measurements.
Excellent ±1" angular measurement accuracy. The 1/2-ratio gear system and photoelectric detection easily determine the angle of minimum deviation.
Applications
Angular measurement of transparent samples, such as new materials and glass, across the UV, visible, and near-IR ranges.
Extensive Options
Variable to user-defined wavelength specifications by adding a laser diode or other light source.
Specifications
Measurement accuracy
Angular measurement accuracy: ±1"
Refractive index measurement accuracy: ±0.00001
Display
Angle counter digital display
Measurement wavelength range
254 nm to 2500 nm (with IR option)
Slit
Max. effective blade length: 15 mm
Min. reading: 0.005 mm
Objective lens
Focal distance: 500 mm
Brightness: F/10
Eyepiece lens
Autocollimation eyepiece lens
Focal distance: 16 mm
Angle detector
High-accuracy rotary encoder
Measurement method
Minimum deviation method
PC calculates refractive index from measured sample peak angle and minimum deviation angle.
Gear system
Gear ratio: 1/2 Accuracy: 20" min.
Light source
Standard: automatic spectrum light-source unit - He, H2, high-pressure Hg, Cd
Optional: automatic spectrum light-source unit - semiconductor laser 1300, 1550
Detector
VIS, UV: photomultiplier tube
IR: thermoelectrically cooled Pbs detector
Output format
Lock-in amplifier
Size and weight
1210 x 550 x 650 mm, 130 kg
This page may contain references to products that are not available in your country. Please contact us to check the availability of these products in your country.