Pursuing Food Quality and Safety Through Analytical Science Graz University of Technology in Austria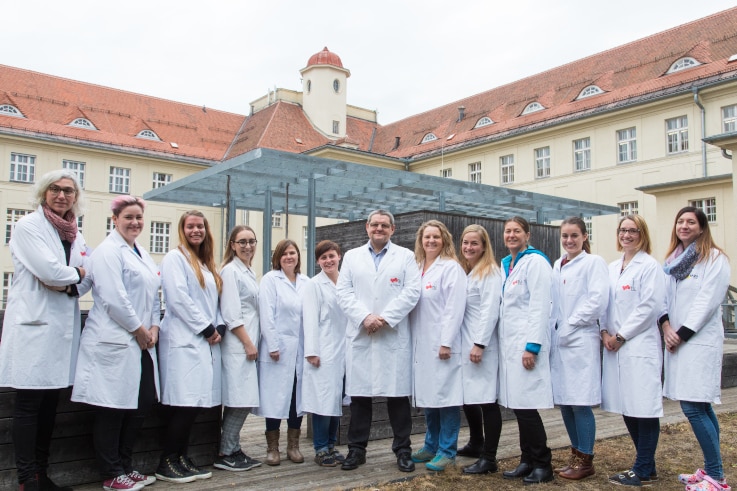 Our corporate web content, "MOMENTUM," features stories of collaboration with our partners throughout the world. The site introduces their efforts and passion behind to address today's social challenges.
Here we introduce one of the articles highlighting a leading expert on food quality and his journey to pursuit food quality and safety by using analytical technologies.
Analyzing Food Quality for Over a Decade
Graz is the second most populous city in Austria after Vienna and is one of the most important academic centers in Europe.
Professor Erich Leitner from the Graz University of Technology in Austria has been using Shimadzu chromatographs and mass spectrometers for over a decade to study food by analyzing the chemical components involved mainly in the odor and quality of food products.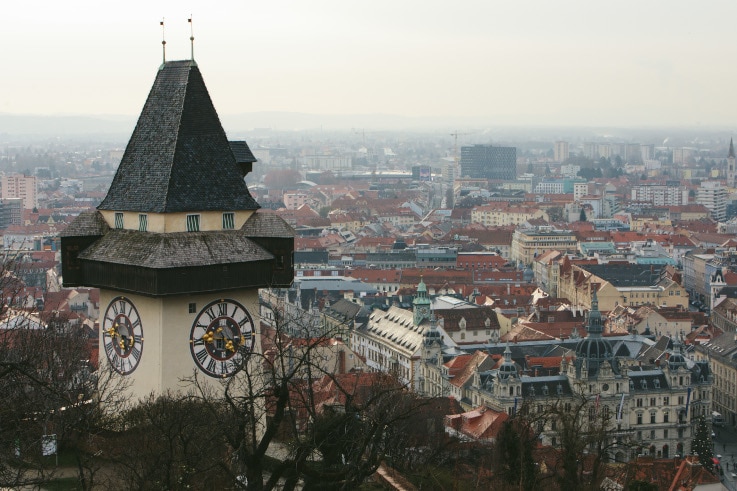 The City of Graz, Austria and its Landmark Clock Tower
How Chemicals in Packaging Materials Affect Foods
In addition to analyzing actual foods, Professor Leitner has also been analyzing food packaging materials. All food products are affected by molecules leaking from the packaging in contact with the food.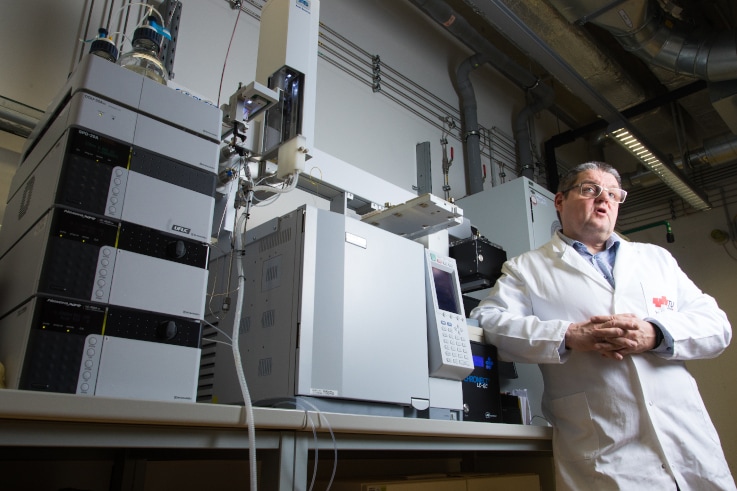 Professor Erich Leitner of the Graz University of Technology
It is known that adverse effects in food could be caused by not only substances that have a noticeably unusual taste when food is eaten, but also by substances or by the accumulation of trace amounts of chemicals that cannot be detected by smell or taste. The problem has been how to detect such substances.
Once analytical methods are established to detect substances responsible for food contamination, it is possible to identify which food processes caused the contamination. Professor Leitner believes it would be a big first step toward improving safety.
Developing a MOSH/MOAH Analyzer in Collaboration with the Shimadzu Innovation Center
Professor Leitner and the Shimadzu Innovation Center in Europe have collaborated to jointly develop a MOSH/MOAH Analyzer (online LC-GC system) which is designed specifically for sensitive and fast detection of mineral oil contaminations.
Mineral oil saturated hydrocarbons (MOSH), and mineral oil aromatic hydrocarbons (MOAH) are substances that have been reported to be potentially hazardous.
MOSH/MOAH analysis is used to be time-consuming and complicated. The development of an easy-to-use system for analyzing these substances will contribute to improving food quality and safety.
■ To read the entire interview article "Pursuing food quality with global partnership," click here.
Note: The titles and affiliations of people mentioned in the article were current as of the interview date in December 2018.
Shimadzu Innovation Centers Promote Collaborations with Research Institutions
Shimadzu has established innovation centers throughout the world to engage in joint research or joint development with research organizations that possess advanced technologies to meet local customer needs.
The European Innovation Center is managed by Shimadzu Europa GmbH in Duisburg, Germany. It has been accelerating collaborations in a variety of fields, mainly involving local academic institutions.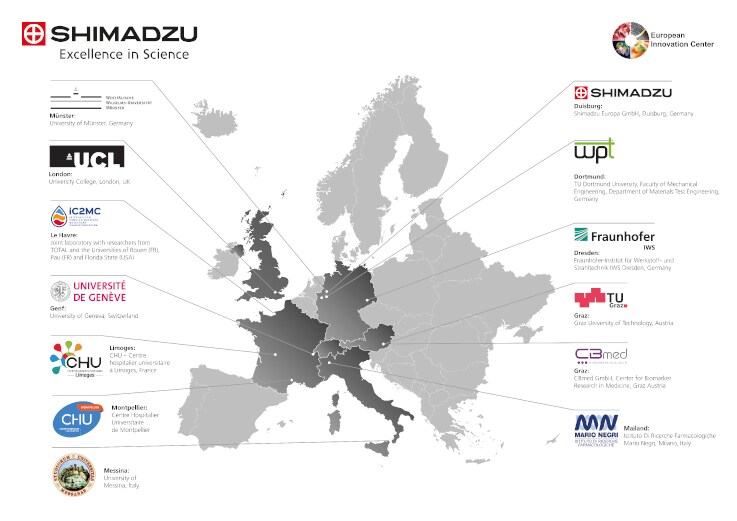 Organizations Collaborating with the European Innovation Center
Comment from A Shimadzu Staff who Visited the TU Graz
In the interview, Professor Leitner looked back on his experience when he considered purchasing instruments from Shimadzu first time. At that time, Shimadzu offered instruments on loan with service support of the engineers to fine-tune the instruments. He kindly said that made him feel Shimadzu could be trusted as a partner.
Professor Leitner has been analyzing a variety of foods, and I felt his extraordinary passion for 'food quality'. I heard from my colleague in Europe that Prof. Leitner also has a deep knowledge of wine and he provided a lecture at wine analysis seminar in Europe, which was very popular among the participants.
Page Title and URL Copied.