Shimadzu Hands-on Analysis School Held during the Keihanna Hands-on Science Festival!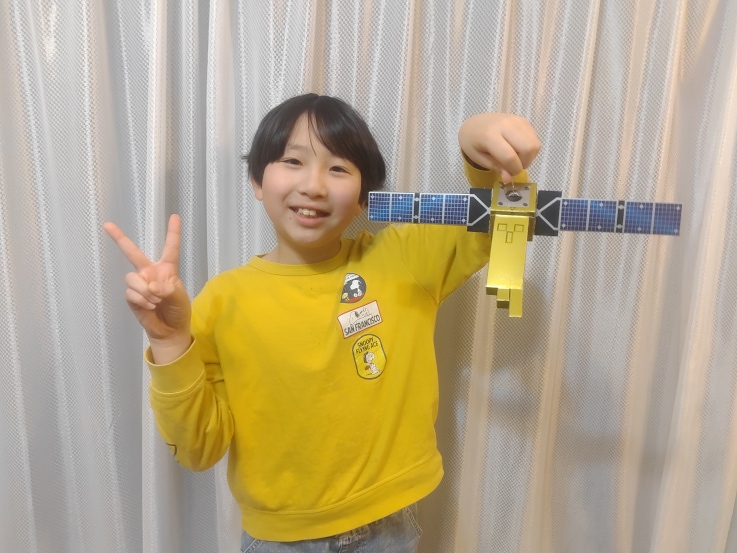 Shimadzu Hands-on Analysis School was held online as part of the Keihanna Hands-on Science Festival in February 2022. Shown here are some photos from the event as well as comments from the kids who attended the event!
This event was hosted by the network promoting science communication in the Keihanna Science City (K-Scan) and took place in person and online between February 13 and 27.
Details of Shimadzu's Hands-on Program
The program was entitled "Making Your Own Satellite Hisaki Spectroscope to Observe Light!" While following instruction on a video, participants created a papercraft version of the Hisaki Extreme ultraviolet spectroscope for Exospheric Dynamics, and observed various lights.
This event was live streamed on February 19. Shimadzu engineers involved with the Hisaki spectroscopic technology answered questions from the children.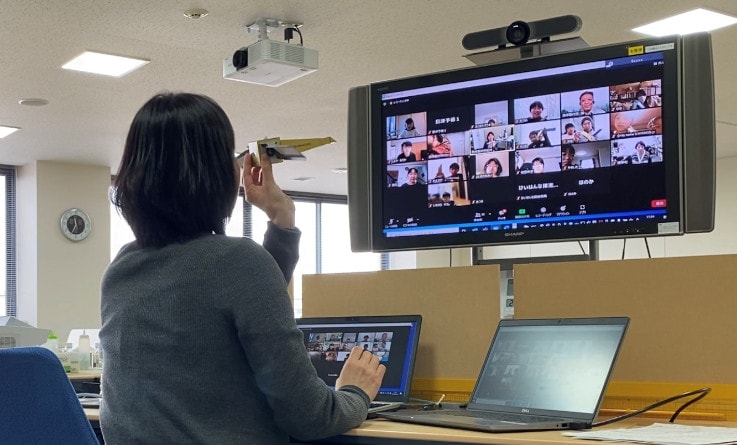 On February 13, Shimadzu Foundation Memorial Hall staffs joined the event to live stream a program that helps children learn how animations and movies work using paper crafts.
Photos and Comments from Children
Here are some of the comments and photos sent by participants.
I observed various light sources at home using the spectroscope. I was able to see things invisible to the naked eye, such as green bands within blue light, and blue bands within green light.

The online school was fun and easy to understand.
Using a Hisaki-type spectroscope, I tried looking at LEDs, fluorescent lamps, and light from an incandescent lamp. The color lines from an LED were thick and easy to see. The color lines from the fluorescent lamp were thin. There was a rich red light from the incandescent lamp. I was surprised that the colors are different depending on the type of light. It was very interesting. I also tried looking at a tablet, a smartphone, and a television.

I'm glad that I learned about the differences between the types of light at the Keihanna Hands-on Science Festival. I plan to try looking at other things as well.
Comments from the Staff at Shimadzu's Hands-on Analysis School
Thanks for sending us so many of your photos and comments! It's great that you enjoyed creating a Hisaki-type spectroscope and observing lights.

The engineer at Shimadzu who conducted the live stream said that he always enjoys reading the comments sent by the children!

Next year, we look forward to getting together with everyone in person at the venue.
Page Title and URL Copied.