How Good Beer Tastes is Based on Science and Technology
Collaborations with Ise Kadoya Brewery and Far Yeast Brewing Company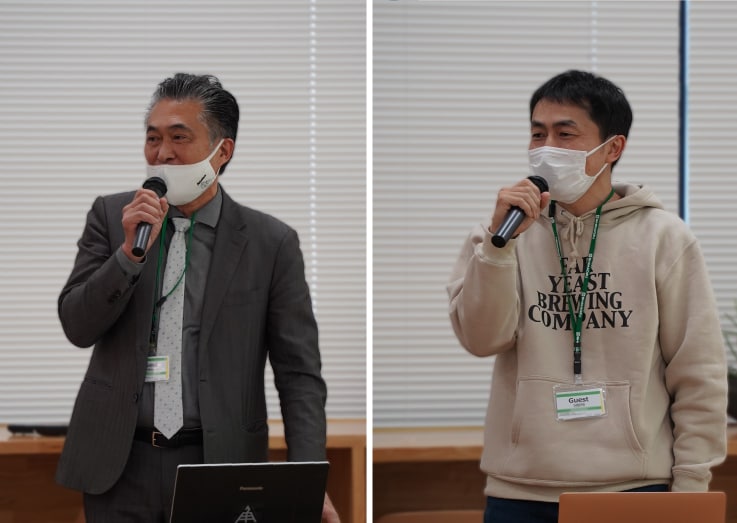 Shimadzu Corporation has been providing technical support to Ise Kadoya Brewery (Niken Jaya Mochi Kadoya Honten) and Far Yeast Brewing Company, both of which brew unique craft beers that have won numerous international awards.
Did you know that there is science and technology behind the taste and quality of beer? Consequently, many Shimadzu chromatographs, spectrometers, and other products are used in the industry.
On November 16, 2022, Shimadzu invited the presidents from the two companies to give presentations and conduct a taste-testing session for employees.
Scientific Approach Essential for Creating Beer
In recent years, the trend in the beer industry has been toward diversity. Many of you have likely seen the wide variety of craft beers displayed in stores. Moreover, the market for craft beers seems to be getting bigger each year.
The tastes and flavors of beers are diversifying as well. Therefore, analytical instruments are considered more essential than ever to numerically quantify the flavors and aromas of beer and ensure a certain quality level.
| Process | Samples Analyzed |
| --- | --- |
| Raw materials | Malt, hops |
| Brewing | New yeasts, new raw materials, and "raw" beer with changed brewing parameters |
| Final process | Finished product |
Mass Spectrometers Ensure Quality of Beer at Ise Kadoya Brewery's New Manufacturing Plant
Ise Kadoya is a brewery in Ise City, Mie Prefecture. It was originally a well-established rice cake shop, but the 21st-generation president, Narihiro Suzuki, started making beer that has won many international awards.
After being relocated in 2018, the new manufacturing plant struggled to maintain its quality levels. Shimadzu helped identify the cause using a gas chromatograph mass spectrometer to comprehensively analyze and compare the beer metabolites from the old and new plants. Through this analysis, the cause was determined that certain compounds were highly concentrated in the beer of the new plant and gave bad stress to yeasts. Based on the result, the brewing parameters were reviewed, and the quality was successfully adjusted at the new plant.
In addition, a high-performance liquid chromatograph was used to analyze a hop beverage. Analysis revealed the beverage contained large amounts of functionally beneficial components that are not contained in typical beer products. The company says they are planning to develop new markets based on those results.
In his presentation, President Suzuki talked about the importance of establishing a scientific basis and their intention to become an R&D-oriented company.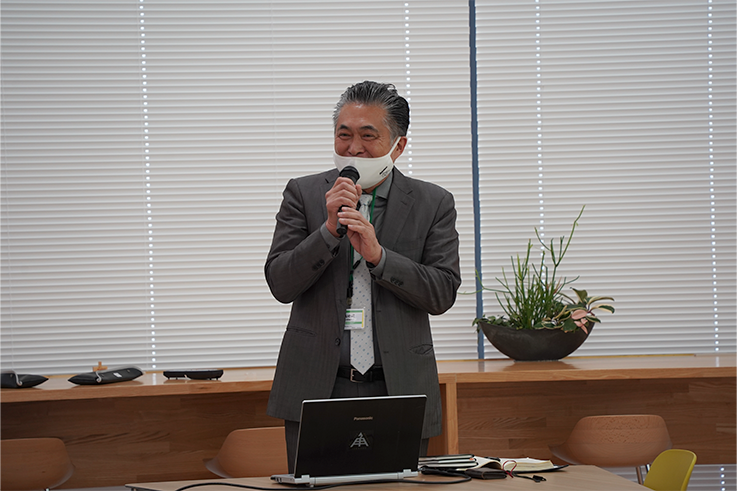 Aroma Component Database Developed in Cooperation with Far Yeast Brewing
Founded by President Shiro Yamada in 2011, Far Yeast Brewing is located in Kosuge Village, Yamanashi Prefecture. To achieve a diversity and abundance of beers, the company creates unique beers using unusual methods.
The Smart Aroma Database™ for gas chromatograph mass spectrometers was developed in cooperation with Far Yeast Brewing.
Using the database to analyze the aroma components of a finished product, the results confirmed that the analyzed beer had more of certain components than typical beers. The company has since used food ingredients with the same type of aroma components to create a pairing menu offered at the restaurant they operate.
President Yamada focuses on hop aroma components and anticipates growing interest in Japanese hops.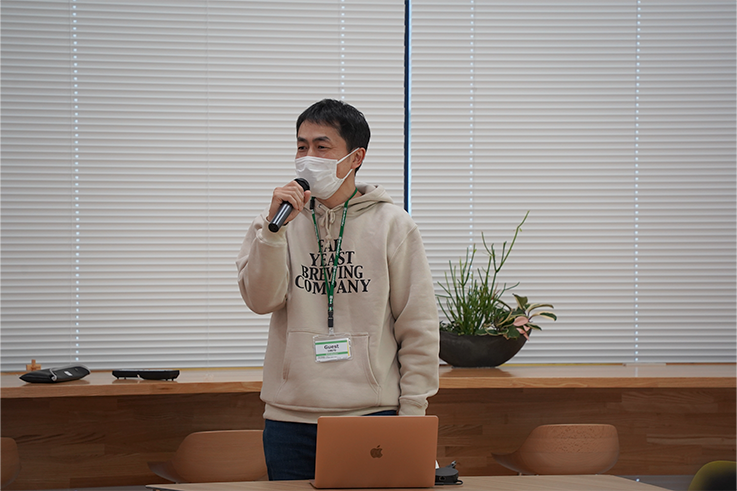 Expanding the Craft Beer Industry Base
Shimadzu has introduced these collaborations and the analysis data at academic conferences and societies. In response to such valuable data, we have received feedback from a variety of alcoholic beverage companies and others aligned with the industry throughout the world.
By continuing the collaborations with the two companies, Shimadzu intends to keep studying all sorts of technologies for analyzing and evaluating beers. It also plans to expand the scope of scientifically based alcoholic beverage development.
Yusuke Takemori, from the Green Solution Unit, Solutions Center of Excellence, Analytical & Measuring Instruments Division, analyzed the beers from both companies and offered the following comments:
With the excitement of wondering what the secret of internationally award-winning beers was, we performed an analysis and detected many different characteristic components.

Based on combining deep scientific understanding with the passion for beer of Ise Kadoya Brewery President Suzuki and Far Yeast Brewing President Yamada, we were able to obtain data that we could not have obtained on our own.

We look forward to continuing our collaborations with the two companies, including developing new beers using innovative analytical techniques and instruments and then offering those beers to the world.

Cheers!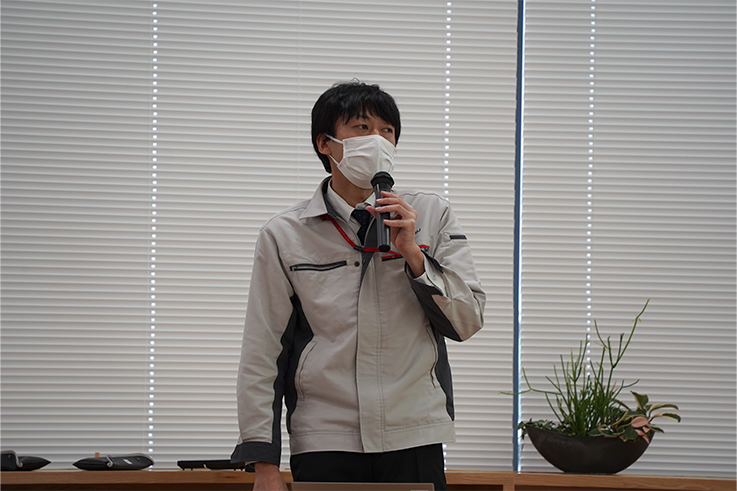 Page Title and URL Copied.