Donation of Mobile X-ray System to the Area Affected by the Turkey-Syria Earthquake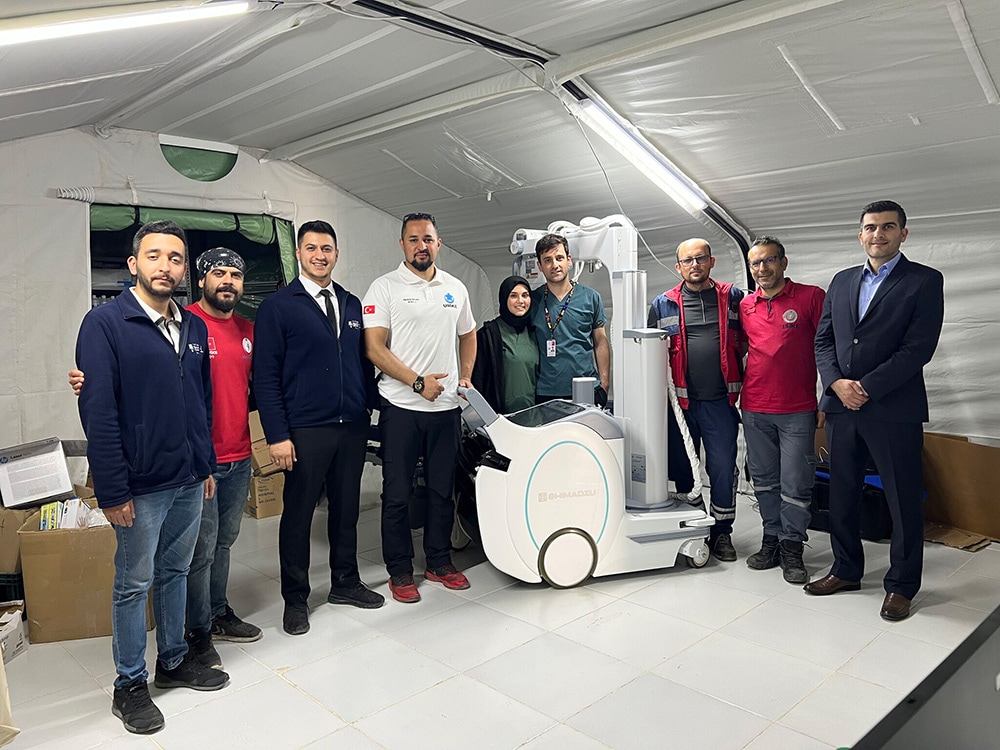 At Defne Field Hospital in Hatay
On March 27th, Middle East Headquarters Shimadzu Middle East & Africa (SMEA) and our partner MEDITEL Healthcare, visited Hatay in Turkey for the installation of a digital mobile X-ray.
A number of hospital buildings in Hatay were damaged in the earthquake in February. Turkish Ministry of Health (MoH) set up field hospitals to provide medical care to those affected. Shimadzu donated a mobile X-ray system to Defne Field Hospital in Hatay, to further support health authorities in meeting the medical and emergency needs of affected people in the area.
The system was received by MoH and National Medical Rescue Team (UMKE) and will be utilized under their supervision. The MobileDaRt Evolution MX8 system will allow for quicker availability of imaging which in turn enables faster diagnosis and treatment.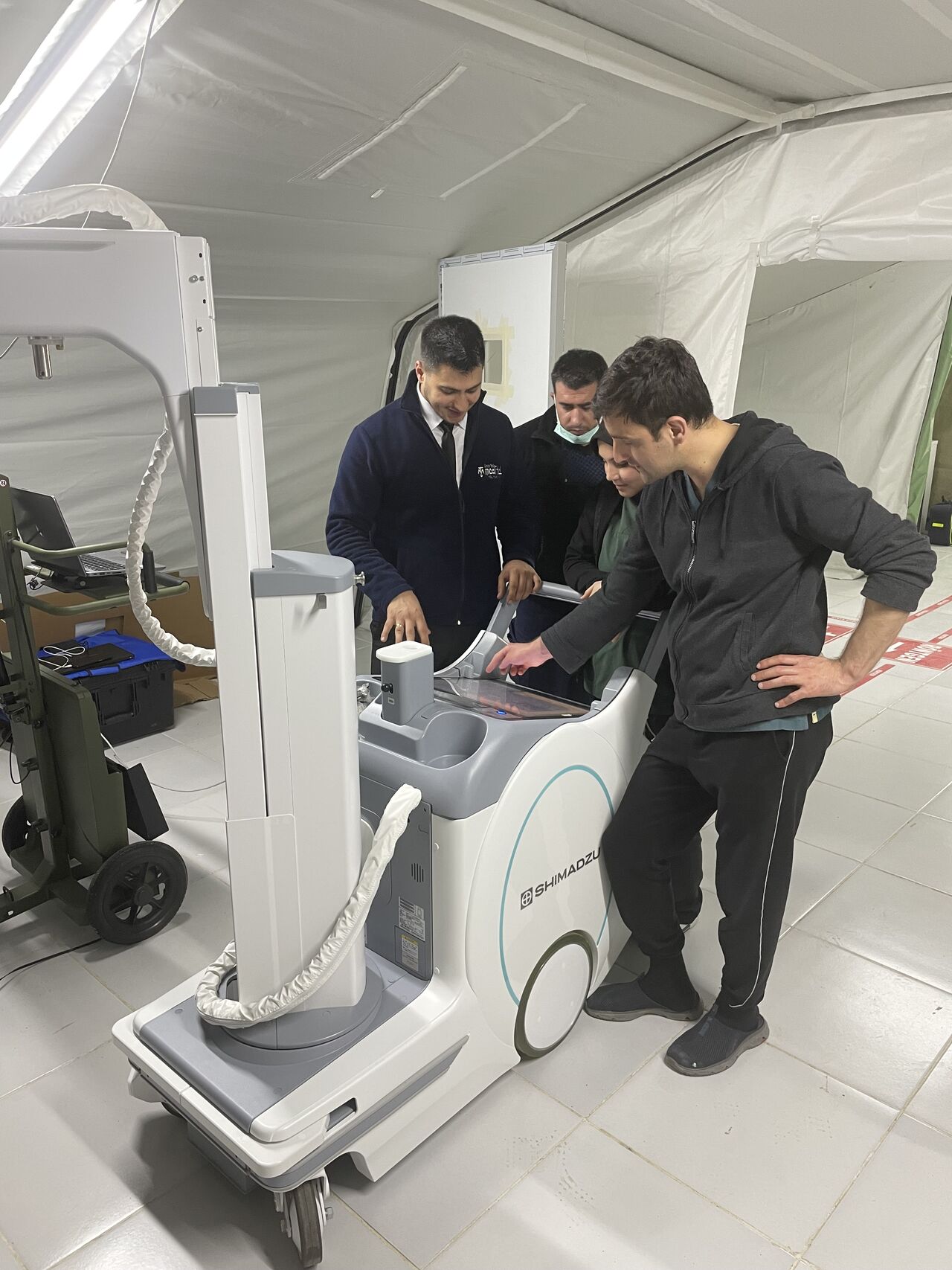 Also, immediately after the earthquake, SMEA staff mobilized in-kind donations to support the urgent needs of children and families affected by the earthquakes. The collections included items such as blankets, clothing, canned and dry food, hygiene items, diapers, shoes, etc.
We, as Shimadzu Group, pray for the swiftest recovery of the affected areas.
Page Title and URL Copied.