Playing with Aromas: Art Produced from an Analysis of Aromas
Shimadzu Corporation worked with an artist and scientist for the creation of an artwork through the analysis of perfume, in a project entitled "Playing with Aromas: Art Produced from an Analysis of Aromas." NOMA, a fashion model and artist, and Professor Takahiro Yamamoto of the Tokyo University of Science, who participated in this art & science project, visited Shimadzu Corporation and talked about how their ideas emerged and took shape.
Playing with Aromas: Art Produced from an Analysis of Aromas
This project involves visualizing the compounds in perfumes and then turning them into art. NOMA and Professor Yamamoto set up the project, and Shimadzu got involved when Professor Yamamoto contacted us about the analysis.
Shimadzu's gas chromatograph mass spectrometer was used to detect the molecules comprising the aromas. Professor Yamamoto converted the vibrations of the molecules into pseudo colors and NOMA formed these into art.
※ The completed artwork appears at 4 minutes 25 seconds in the video.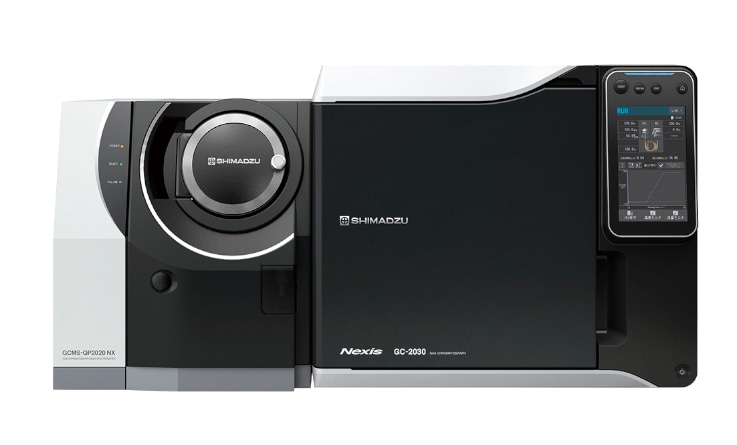 Gas Chromatograph Mass Spectrometer「GCMS-QP2020 NX」
Hands-on Science in Oita Prefecture
Through our connection with Professor Yamamoto in this project, Shimadzu provided support for Science Festival in Oita, an event at which the professor served as executive producer. The event was held on September 23, 2022 in Oita and attracted approximately 1,800 visitors.
At the Shimadzu booth, participants played a game called "Shimadzu Treasure Appraisers," in which they used an X-ray fluorescence spectrometer to determine whether metals were genuine or counterfeit. Shimadzu also held a lecture where people learned about the instrument and the metallic elements.
Shimadzu's staff who interacted with the children at the event gave the following comment.
We had heard that children in Oita, which has no science museum, had few opportunities to interact with science outside of classes at school. At our booth, the children really enjoyed learning science with the game.

Shimadzu Corporation was founded in 1875 and has its roots in the manufacture of physics and chemistry science equipment for education. We will continue to focus on these activities and share the joy of science with children.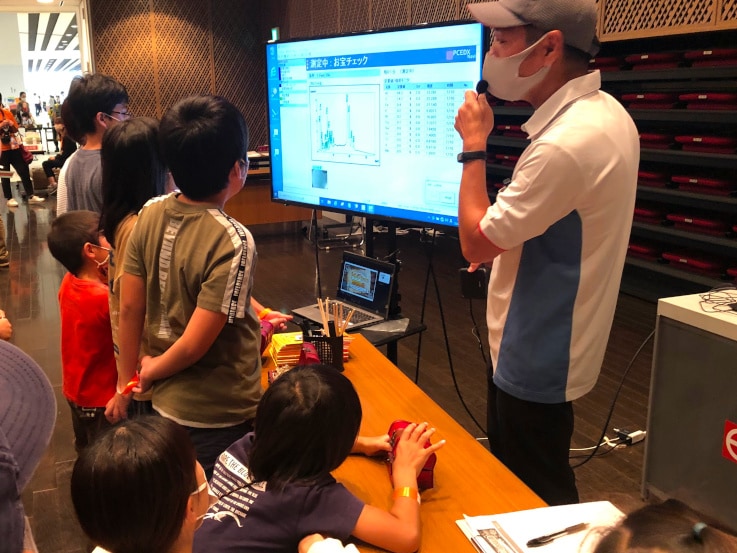 Page Title and URL Copied.