July 31 is "Gramophone Day"!
A Surprising Connection between Edison and Shimadzu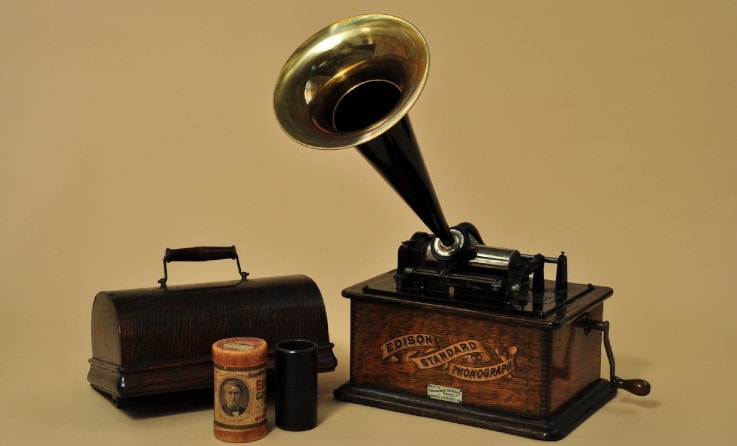 July 31 is called "Gramophone Day" because Thomas Edison patented the phonograph on July 31 in 1877.
Surprisingly, Shimadzu used to sell Edison's phonographs. Today, we want to share a story about Shimadzu and the phonograph.
A History of Doing Our Best for Responding to Customer Requests
In 1882, Shimadzu published what is said to be its oldest product catalog, "Science Equipment Catalog List." At the end of the catalog, there is a note that reads, "We will manufacture whatever the customer requests."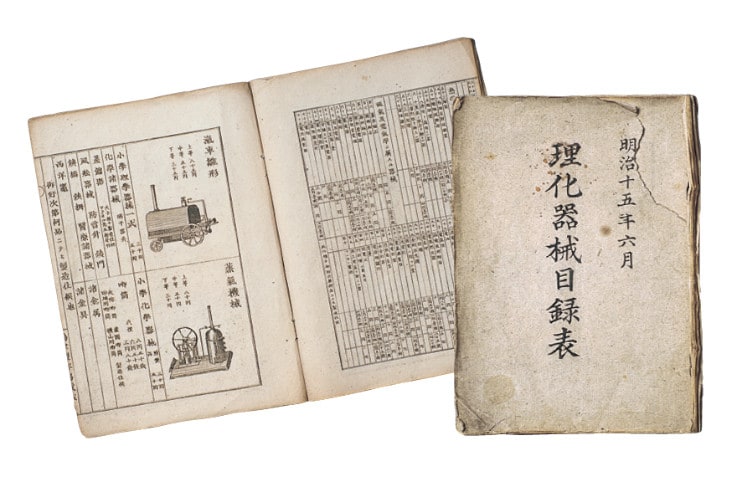 The "Science Equipment Catalog List" lists the physical instruments needed for science education at the time.
Genzo Shimadzu Sr., the founder of Shimadzu Corporation, was motivated by an open-minded curiosity about manufacturing. It seems that whenever he saw an instrument for the first time, he became interested in it.
If he could not make something himself, he would ask another supplier to make it for him, and if he still could not make it, he would import it from the West and provide it to his customers. This included Edison's phonograph.
Selling Edison's Phonograph
The Edison phonograph that Shimadzu sold at the time was called a "wax tube" phonograph. The sound was recorded by making a groove in a cylindrical wax tube with a needle.
At the time, the instrument was rare that can record or playback sound. It was used in schools as a science teaching tool to teach the principles and mechanisms of the phonograph, and it seems that students were experimenting with recording the teacher's voice into it.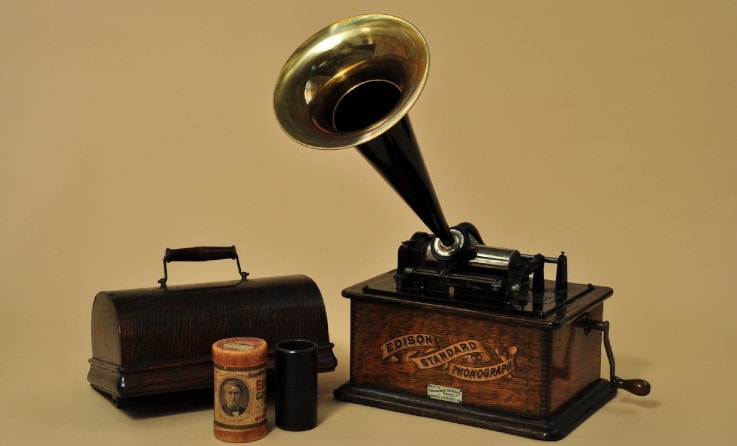 This Edison phonograph is on display at the Shimadzu Foundation Memorial Museum.
Japan's Edison, Genzo Shimadzu Jr.
Thomas Edison was known as the "King of Invention," and Genzo Shimadzu Jr., who created the foundations of today's Shimadzu, was later called the "Edison of Japan" for his 178 inventions that were patented in 12 countries.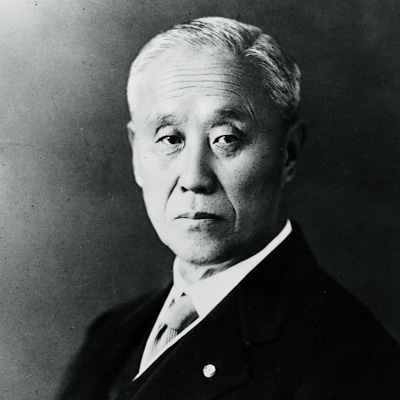 Genzo Shimadzu Jr., one of Japan's ten greatest inventors
Page Title and URL Copied.