Gion Festival was Held in Full Form for the First Time in Four Years
Shimadzu Employees Participate as Volunteers
The Gion Festival was held in July in full form for the first time in 4 years after a break due to the COVID-19 pandemic. We'll hear from the Shimadzu employees who participated as volunteers.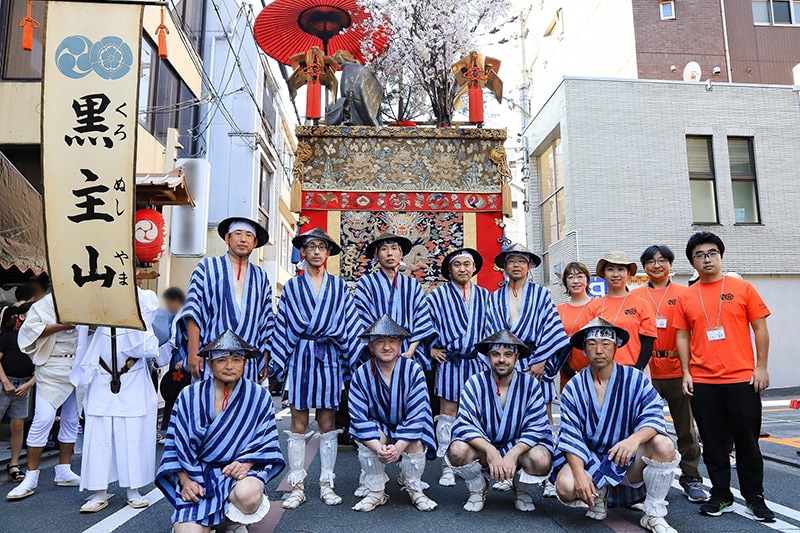 Employees who Participated as Volunteers in the Gion Festival
Gion Festival: One of the Three Major Festivals in Japan
The Gion Festival, which is held over the course of one month from July 1 to 31, is one of the three major festivals in Japan, together with the Tenjin Festival (Osaka) and the Kanda Festival (Tokyo).
One of the highlights is the Yamahoko float procession. These floats, which are assembled by various neighborhoods in Kyoto's Nakagyo Ward and Shimogyo Ward, make their way from Shijo-dori Street to Kawaramachi-dori Street. The Float Event, which includes this procession, is registered under the name "Float Ceremony of Kyoto-Gion Festival" as an Important Intangible Folk Cultural Property in Japan and as a UNESCO Intangible Cultural Heritage.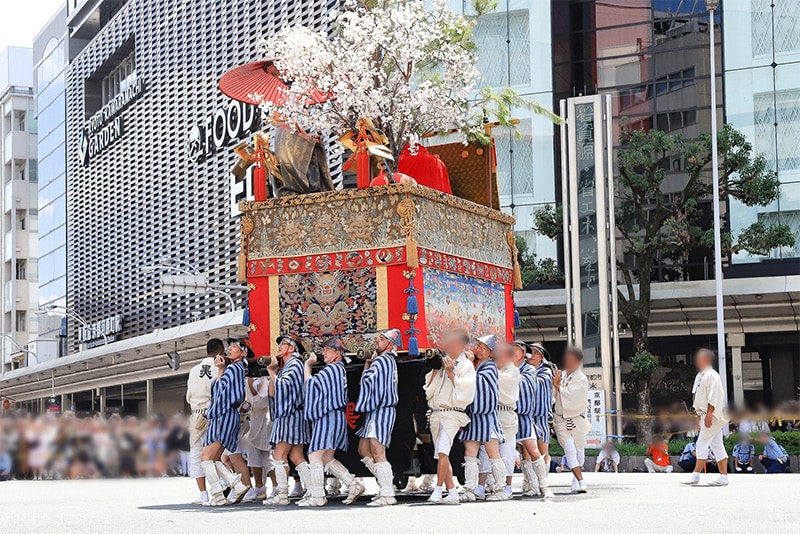 The procession is held in two parts. The sakimatsuri (former festival) is on July 17, and the atomatsuri (latter festival) is on July 24. Smaller festivals held on July 14 to 16 for the sakimatsuri and on July 21 to 23 for the atomatsuri are collectively referred to as yoiyama. During the sakimatsuri period, certain locations within the municipality of Kyoto become a pedestrian paradise as the streets bustle with stalls and other activities.
Employees Participate as Volunteers in the Yamahoko Float Procession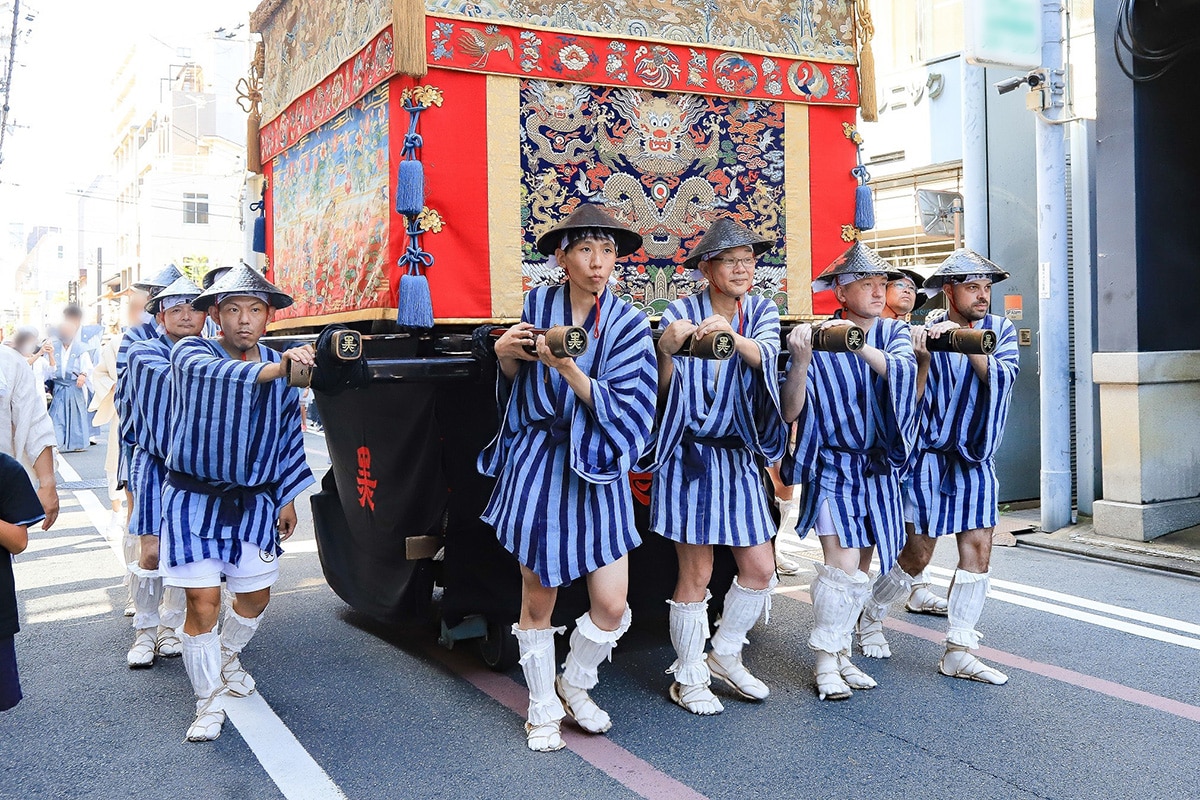 A total of 13 Shimadzu employees participated as volunteers in the Yamahoko float procession during the atomatsuri held on July 24. On the day, 9 of them participated by helping to pull the Kuronushi Yama float, and 4 of them helped at water stations at Kawaramachi Sanjo.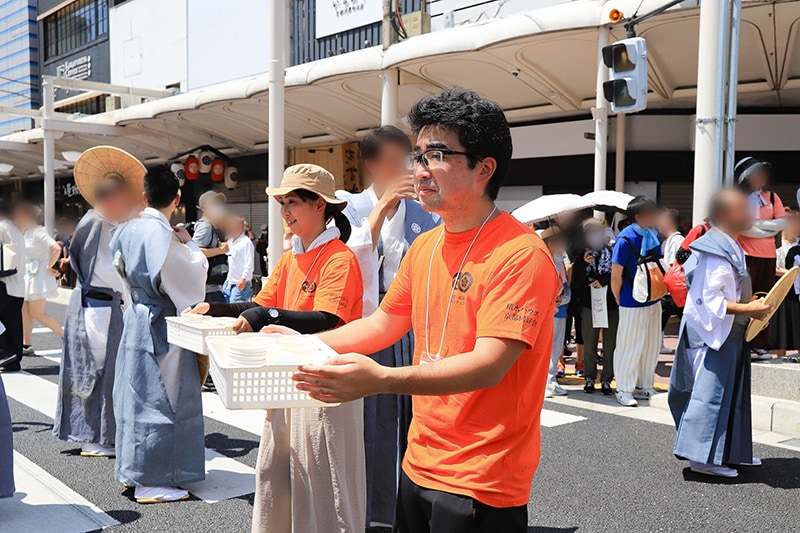 This year, 2 employees out of the group of 13 are non-Japanese, and said that they were pleased to experience Japanese culture and history for themselves.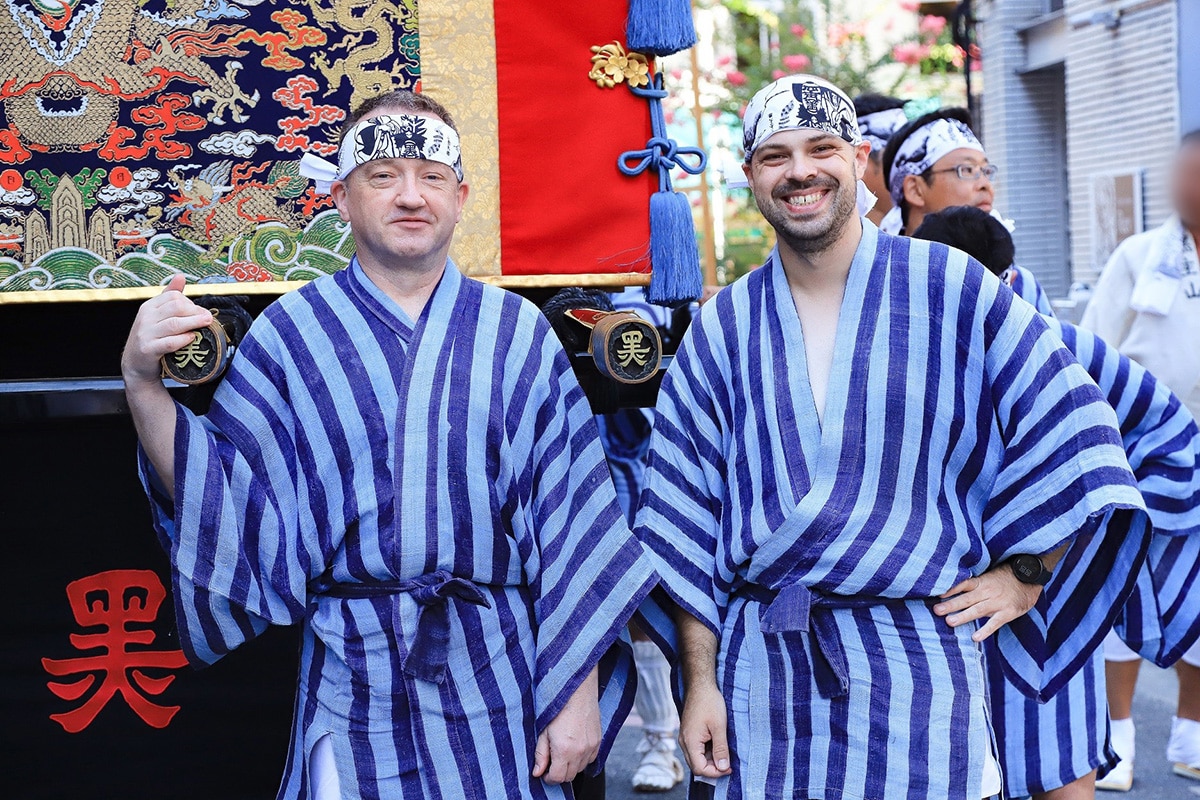 Comments from the Participants
Comments from the Employee who Invited Others In-House to Participate as Volunteers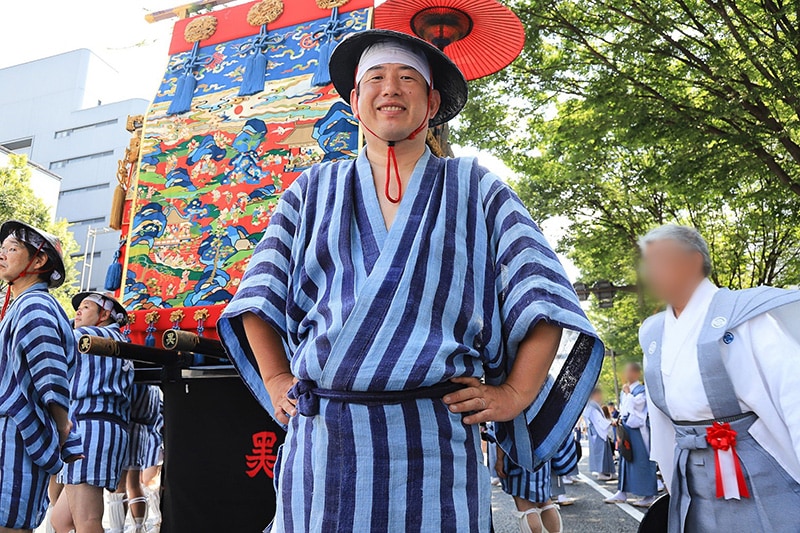 Senior employees used to participate, but have not for some time. This year, after a long absence, we were able to gather and join as the "Shimadzu Team," which was a great pleasure of mine.

The activity restarted with not many people this year, but I hope that more employees will participate next year, and that the activity will continue.
Comments from the Participant
It was an amazing experience to participate in Gion Festival as a volunteer from Shimadzu. I moved to Japan just 4 months ago and I never could imagine that I will get the chance to participate in one of Japan's oldest and biggest festivals. I'm so happy and honored that I could experience this kind of Japanese culture and history. Even though it was very hot and physically demanding that day, I would be willing to volunteer for Gion Festival again anytime.
I was very happy to participate in one of Kyoto's traditional ceremonies, which I had only heard about and seen to date. It was exciting to actually take part in the procession. It meant a lot to me to follow in the footsteps of people from days gone by.
My perspective on the Gion Festival has changed as I learned of the efforts made by local residents who work tirelessly to preserve traditional culture for future generations.
I was very happy to be able to participate in one of Japan's biggest festivals. It was a unique experience to be seen and photographed by thousands of people while walking through major streets in Kyoto. My legs and right shoulder were sore for 4 days afterwards, but they're fine now!
Page Title and URL Copied.