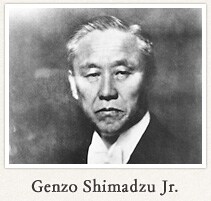 When Genzo Shimadzu Sr. passed away suddenly in 1894 (Meiji 27), he was succeeded by his eldest son, Umejiro, who took the name Genzo Shimadzu Jr.
Genzo Junior's talents were already evident when at 15, he created an induction electrostatic generator to demonstrate the generation of electricity. He was an unprecedented inventor, to the extent that later in life, he was referred to as "Japan's Edison". He was also a remarkable entrepreneur, the man responsible for taking Shimadzu Corporation, a small manufacturer of instruments for physics and chemistry, and turning it into a major corporation.
In 1896, only a year after Dr. Roentgen discovered X-rays, Genzo succeeded in producing an X-ray image. In 1909, he developed the first medical X-ray device made in Japan.
Ever since then, Shimadzu has remained a pioneer in the field of medical X-ray devices. In 1927 (Showa 2), Genzo established the Shimadzu X-ray Technology Training Center in the old Kiyamachi-Nijo facility (currently the Shimadzu Foundation Memorial Hall) with the goal of fostering X-ray technologists. Now known as the Kyoto College of Medical Science, the center continues to train technologists to this day.
It was during this period that Genzo also developed a storage battery business, an essential part of the story behind Shimadzu's history. His revolutionary invention, a method for manufacturing reactive lead powder, enabled the domestic production of storage batteries. It also resulted in his being selected as one of Japan's ten greatest inventors. The GS brand, from the initials for Genzo Shimadzu, continues to grow by leaps and bounds in the field of storage batteries.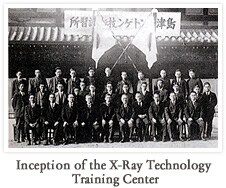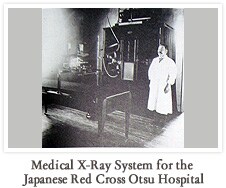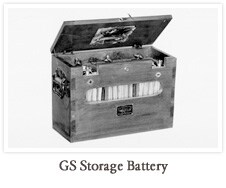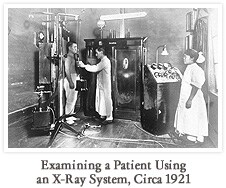 | | |
| --- | --- |
| 1894 | Genzo Jr. takes over leadership after the death of Genzo Sr. |
| 1895 | Begins to manufacture storage batteries |
| 1896 | Succeeds in producing an X-ray photograph |
| 1909 | Creates the first medical X-ray device in Japan |
| 1915 | Begins to manufacture optical measurement instruments |