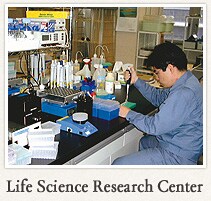 In 2001, life science engineers working in various parts of the company were gathered together at the newly established Life Science Research Center. The goal was to extend the business into bio-research fields. Additional efforts were made in the environmental and semiconductor fields, in order to extend the business based on a new vision for the 21st century.
The next year, Koichi Tanaka, at the time an assistant manager at Shimadzu Corporation's Life Science Research Center, received the Nobel Prize in Chemistry. This drew a tremendous amount of attention from around the world.
Currently, Shimadzu has developed into four core business sectors: analytical and measuring instruments, which are essential for R&D and quality control in a wide variety of fields; medical equipment, which contributes to the early detection and early treatment of diseases; aircraft equipment, which makes being a passenger safer, more pleasant, and less taxing; and industrial equipment, which addresses the needs of next-generation manufacturing. In addition, we strive to contribute to society by taking the cutting-edge technologies cultivated in each of these sectors, and fusing and developing them into new businesses in the environmental, next-generation medicine, and industrial measurement fields.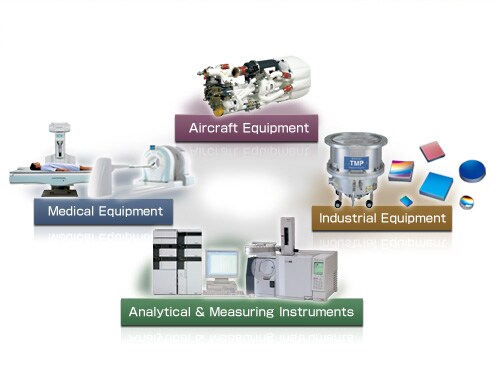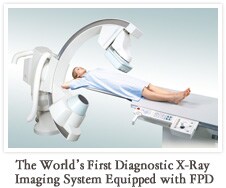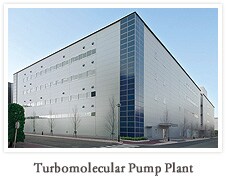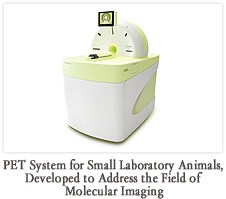 2001
Establishes the Life Science Research Center
Develops a pretreatment system for protein analysis in conjunction with Proteome Systems of Australia
2002
Koichi Tanaka is awarded the Nobel Prize in Chemistry and Japan's Order of Cultural Merit
2003
Develops the world's first dynamic X-ray imaging system equipped with a direct-conversion flat panel detector (FPD)
2005
Strengthens measures to develop molecular imaging instruments, a next-generation medical technology
Establishes Shimadzu Device Corporation to manufacture optical components
Establishes Shimadzu A-tech Manufacturing Corporation to manufacture analytical and measuring instruments
2006
Establishes three companies in Europe, including Shimadzu UK, Ltd.
Establishes Shimadzu Analytical India Pvt. Ltd. in India
Establishes Shimadzu (Guangzhou) Analysis & Technology Services Co., Ltd. in China to perform analysis on consignment
2008
Takes over molecular pump operations from Mitsubishi Heavy Industries
2011
Established new R&D center for analytical and measuring instruments in China.
2012
Released the FOODSEYE Food Radioactivity Inspection System.
2013
Established Shimadzu Latin America S.A. in Uruguay.
Established Shimadzu Scientific Instruments (Taiwan) Co., Ltd. in Taiwan.
2014
Established Shimadzu Malaysia Sdn. Bhd. in Malaysia.
Shimadzu Corporation Celebrates Its 140th Anniversary This Year.
2016
Established Shimadzu Manufacturing Asia Sdn. Bhd. in Malaysia.
2019
Established Shimadzu Scientific Korea Corporation in Korea.