Business Outline
Analytical Instruments
Our cutting-edge analysis technologies are contributing to research, technology development, and quality control in a wide variety of fields.
Analytical Instruments
• Mass spectrometers
• Chromatographs
• Spectrophotometers
• Surface analysis & observation systems
• Biotechnology instruments

Environmental Measurement Instruments
• Water-quality analyzers
• Continuous emission monitoring systems
Testing and Measuring Instruments
Our measuring, testing, and inspection technologies are helping to ensure greater urban safety and day-to-day peace of mind.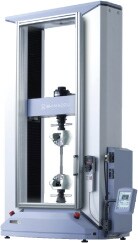 Testing/Inspection Machines and Measuring Instruments
• Material testing machines
• Fatigue and endurance testing machines
• Structure testing machines
• Non-destructive inspection machines
• High-speed video cameras
• Powder & particle size analyzers
• Balances
Medical Systems
Our advanced diagnostic imaging system is contributing to the early detection and early treatment of disease, opening up a new world of possibilities for medical facilities.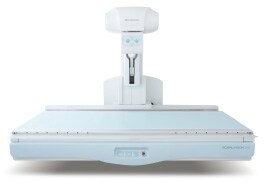 Medical Systems
• Fluoroscopy systems
• Angiography systems
• Radiography systems
• Near-infrared imaging systems
• Medical information systems
Aircraft Equipment
Our wide range of aircraft equipment is increasing both the safety and comfort of passengers to reduce the effects of stress during flight.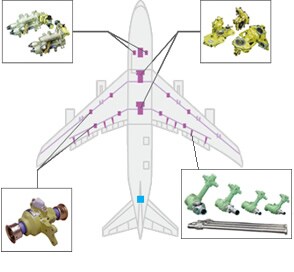 Aircraft Equipment
• Flight control systems
• Air management systems
• Cockpit display systems
• others

Ground Support Equipment
• Aircraft equipment functional testers
• Aircraft medical training equipment
Industrial Machinery and Equipment
Our development of advanced-level manufacturing and testing equipment is meeting the needs of next-generation production in cutting-edge industrial fields.

Industrial Machinery
• Turbomolecular pumps
• Anti-reflective coating systems for solar cells
• Solar cell inspection systems
• Film deposition systems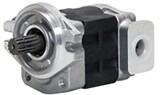 Hydraulic Equipment
• Hydraulic gear pumps
• Control valves
• Power packages

Device Components
• Diffraction gratings
• Laser modules
• Laser devices
• Compact spectroscopes and spectro sensors
• Precision refractometers
• Lenses and laser mirrors
• MEMS chips
• Industrial measuring devices