Capillary Gas Chromatograph: GC-2010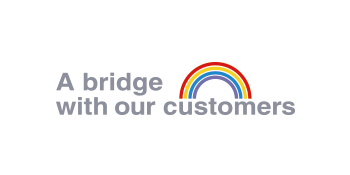 Chinese Academy of Agricultural Sciences
INTRODUCTION SERVICE&PRODUCTS
The Chinese Academy of Agricultural Sciences in Beijing is a publicly funded research institute, which features agricultural research facilities, state key laboratories, quality inspection centers, etc. For this edition, we interviewed Mr. Lin Huan, who uses a gas chromatograph in the Institute of Vegetables and Flowers.
Customer
Mr. Lin Huan
In charge of the organic compounds testing lab
Institute of Vegetables and Flowers, Chinese Academy of Agricultural Sciences
*Affiliates and titles of the interviewee are current as of the time of reporting.
Chinese Academy of Agricultural Sciences
URL http://www.caas.cn/en/index.shtml
Interview
Could you please tell us about the work you are doing?
I am engaged in monitoring of vegetables and fruit, evaluating the risks associated with agricultural chemicals, and developing standards.
What does the monitoring of vegetables and fruit involve?
We analyze the residual pesticides in vegetables and fruit from certain regions in China in order to understand the situation.

And you are using Shimadzu's analytical instruments in order to perform such monitoring?
Yes, we are. We use Shimadzu's GC and GC-MS.
And how do you use the GC and GC-MS?
We perform screening on pretreated vegetable and fruit samples, and subsequently, where necessary, use the GC to accurately quantify organochlorine and organophosphorus pesticides.
What sort of configurations do you use the GC and GC-MS in?
For GC, we use the GC-2010, with the electron capture detector (ECD) and flame photometric detector (FPD). In terms of GC-MS, we have the triple quad GCMS-TQ8040 and single quad GCMS-QP2010 Plus.
There are several gas chromatograph manufacturers. Why did you choose Shimadzu's GC-2010 (with ECD and FPD)?
We were using another company's gas chromatography instruments, but they broke down frequently and their after-sales service was slow. When we looked at Shimadzu's GC instruments, its basic specifications were extremely excellent, and their after-sales service was good, too. That's why we chose Shimadzu GC-2010.
Is the GC-2010 performing well? Have you been able to get the results you wanted using it?
The ECD has excellent sensitivity. My department deals with organochlorine pesticides and pyrethroid pesticides, and we need to be able to measure within the range of 0.050 mg/kg to 0.50 mg/kg. The ECD can do that with no problem at all, and its quantitative precision is amazing. At the same time, the FPD also has excellent sensitivity, is very easy to handle, and has low running costs. It can be used easily by operators who have little experience with FPD. Furthermore, we use GCsolution to run the GC, and the software is very easy to control.
Are there any improvements we could make to the GC-2010, or do you have any other requests?
We would like the ECD to be a bit more durable. With the FPD, ease of operation, sensitivity and running costs are all amazing. I don't think we could ask for more.
Is there any new GC instrument that you'd like to see manufactured in the future?
In the room next door to ours, staff pretreat vegetables for residual pesticide analysis. We analyze around 3,000 samples per year, so we spend a lot of time and money on pretreatment. It also requires highly skilled staff. I think it would be difficult technically, but it would be amazing if you could develop GCs and detectors that enable simpler pretreatment. We'd like the instruments to be as easy to use as possible.
Do you have any opinions about Shimadzu's technology, products or support? If so, please let us know.
Your staff always responds very quickly if something breaks down, and technical support is always appropriate. To be honest, we don't really have any requests… but I do hear that support in more regional areas is not as good as the excellent support offered in major urban areas such as Beijing, where the Academy is located. If anything, I guess Shimadzu should be looking at improving their service in those areas.
Thank you for giving up your time, which we know is valuable. I will take your comments about improving ECD durability and ease of operation, as well as strengthening our support structure, back to Japan. We will discuss them and try to reflect them in our products and services as much as possible in the future. Thank you for your valuable opinions, and we look forward to working with you in the future.
Comments About the Interview
The electron capture detector (ECD) is a high-sensitivity gas chromatographic detector used in the analysis of organochlorine pesticides, hazardous halide substances in tap water and wastewater, PCBs, etc. As well as the Chinese Academy of Agricultural Sciences, which we visited for this interview, many other clients in China use the ECD. The request made by Lin Huan for "significantly improved durability" has been fulfilled in our new product, the ECD-2010 Exceed. The instrument incorporates not only improved durability, but also the world's top-level sensitivity and dynamic range. We will continue to take our customers' opinions into serious consideration, and reflect them in improvements to our products and services.