Environmental inspections and quality inspections of agricultural products: LCMS-8040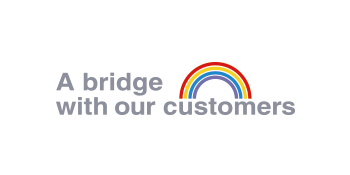 Sunchon National University, Environmetally-friendly Agriculture Center
INTRODUCTION SERVICE&PRODUCTS
Customer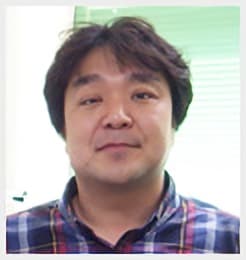 *Affiliates and titles of the interviewee are current as of the time of reporting.
Sunchon National University, Environmetally-friendly Agriculture Center
Interview
Would you please describe your operations here at the center?
As an institution that performs environmental inspections and quality inspections of agricultural products specified by the National Agricultural Products Quality Management Service, Rural Development Administration, the South Jeolla Province, and others, the Environment-friendly Certification Center analyzes hazardous substances in agricultural products and pollutants in soil.
How has the LCMS-8040 (upgraded from LCMS-8030) system been useful? Does it have any particularly outstanding features?
This is our first LCMS system. It was introduced to obtain more accurate analytical results than were available before. Previously, due to sample characteristics, we often obtained incorrect results from judgment errors when analyzing residual pesticides in agricultural products or other items with complicated matrices. However, LCMS analysis allows us to obtain accurate analytical results. It has definitely been helpful for supplementing areas where previous qualitative analysis using existing LC UVD and FLD systems was lacking.
Overall, I think the LCMS-8040 is much easier to operate than other brands. LabSolutions software is user-friendly and relatively easy to use. Easy setup, optimization, and tuning make it simple to analyze a variety of substances, which is a significant advantage. It is also easy to replace parts and clean ion sources, which means we can do that by ourselves to quickly get the system up and running again when we are busy.
Conversely, are there any features that need improvement?
On rare occasions, communication fails between the instruments and the data processor (CBM). Therefore, I think there should be a way to keep the system stabilized. For example, it would be nice to have a control panel on the hardware that allows control of the vacuum status.
Do you have an opinion about our service or other capabilities?
Considering the increasing number of MS systems sold in Korea, a suggestion would be to significantly increase the number of service engineers. Currently, engineers respond quickly to instrument problems, but in the future we would also like more support with developing methods and applications.
What sort of impression do you have of Shimadzu Corporation?
We have been using Shimadzu instruments for over six years, so I have a very good impression. In 2007, when our budget was more limited, we purchased two GC systems and one LC system for water quality analysis, due to the reasonable price. However, we were very satisfied with the higher than expected sensitivity and strong hardware. Later, the rapid service and support we received from the Gwangju office improved our image of Shimadzu even more. The more we use the instruments, the more we trust Shimadzu.
Thank you very much. We look forward to your ongoing patronage.