Hardworking Instrument: GC/MS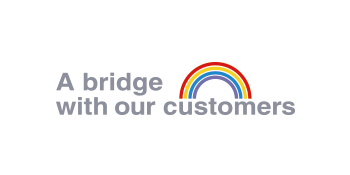 The University of Rhode Island
Environment, Small Molecule Pharmaceutical

INTRODUCTION SERVICE&PRODUCTS
The University of Rhode Island is a land grant college, one that was established via the sale of public lands to provide funding for higher education. The University of Rhode Island originated as the State of Rhode Island's Agricultural Experiment Station and Agricultural School and was chartered in 1888. It grew steadily evolving into the State College of Rhode Island and, finally, in 1951 the state legislature designated the institution as the University of Rhode Island.
A representative from Shimadzu Scientific Instruments spoke to Professor Thomas Boving in the University's Geosciences Department about his research and his experience using a Shimadzu Model QP-5000 GCMS System.
Customer
Thomas Boving, Ph.D.
Professor, University of Rhode Island, Dept of Geological Sciences
*Affiliates and titles of the interviewee are current as of the time of reporting.
The University of Rhode Island
URL http://web.uri.edu/geo/thomas-boving/
Interview
Please tell us about your work and your role in the organization.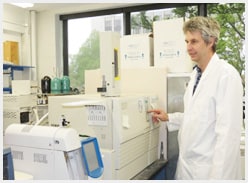 I am a Professor of Environmental Hydrogeology and conduct research on innovative soil and groundwater remediation technologies. Impermeable surfaces such as conventional concrete and asphalt have the potential to generate large volumes of contaminated storm-water runoff during precipitation events.
Storm-water runoff is a source of organic and inorganic contaminants that can end up polluting natural bodies of water. Of particular concern are polycyclic aromatic hydrocarbons (PAHs), which are a family of organic compounds containing two or more benzene rings. We utilized our QP-5000 to analyze various methods employed to treat concrete and soil matrices to mitigate the release of PAH's into the environment. In addition to my research I am also advising M.S. and Ph.D. students.
What is the main purpose of using Shimadzu instruments in your lab?
We use Shimadzu instruments (GC/MS; GC/FID/EDC, UV-Vis and RF Spec) for analyzing both solid (soil) and liquid phase (water) compounds, primarily VOCs and PAH. Currently the instrument is used in support of a project funded by the U. S. Military.
How many people in your lab are using Shimadzu instruments? How often?
Two Ph.D. students are using the instrument (mostly GC/MS) on daily basis.
What were the main reasons that your organization chose Shimadzu instruments?
I was trained on Shimadzu equipment during my grad school education. Since then, I "stuck" to Shimadzu equipment and ensured that most of my analytical equipment has been obtained from Shimadzu.
Having used Shimadzu instruments so far, what are your thoughts on the advantages and benefits of using them?
Having only used Shimadzu equipment, I cannot share my thoughts on this question. However, from my understanding talking to other labs in which equipment from other manufacturers is being used, the difference/advantages are minimal. But, I will say, in addition to using what I am familiar with another factor that has kept me using Shimadzu instruments is the service and support we have received. Our instrument is an older version of the Shimadzu GCMS and has performed well. When I have needed technical or software support it has always been available. My Shimadzu GCMS has been in service for over a decade and has been a workhorse in my hydrogeology lab. It has supported over a million dollars in research funding and produced data published in more than a dozen papers.
In your opinion, was there a discrepancy in expectations before and after the actual use of Shimadzu instruments?
No, my experience as a grad student with Shimadzu instruments was very good and the current instrument and the company continue to meet my expectations. In fact I am working towards replacing my reliable but aging QP-5000 GCMS with a new QP-2010 SE GCMS System.
Please suggest features or functionalities which you would like to see improved, added and enhanced for your Shimadzu Instrument?
Although the software running the equipment has come a long way, there is still room for improvement, including what types of file formats are available for data saving.
Please tell us your "wish list" for Shimadzu technology, products and services.
I would like to add LC/MSMS to my laboratory.
Please let us know your perception of "Shimadzu Corporation"
I perceive Shimadzu as equal to/or better than other manufacturers with service and support being a key factor.
Thank you so much for your comments!
Comments About the Interview
Tom has been a good Shimadzu customer. He is very easy to work with and is very loyal to Shimadzu. He does not receive a lot of funding so buying new instruments is difficult for him. He is a good advocate for Shimadzu and tells people to look at our instruments.
Shimadzu Scientific Instruments, Inc.
Shimadzu Scientific Instruments (SSI) is the American subsidiary of Shimadzu Corporation. In 1975, SSI corporate headquarters was established in Columbia, Maryland to provide analytical solutions to a wide range of laboratories in North, Central, and parts of South America. In the U.S., SSI has a network of more than 50 locations providing local and regional sales, service, and technical support.
Related Information
GCMS-QP5000 has been discontinued.
Click here for information on our new product.