High-speed liquid chromatographs: Prominence, LC-2010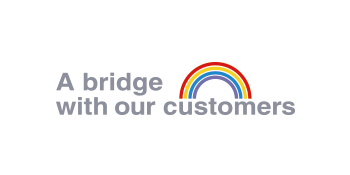 Ipca Laboratories Limited
Life Science, Small Molecule Pharmaceutical

INTRODUCTION SERVICE&PRODUCTS
India has many pharmaceutical companies, and Shimadzu's instruments are used by many customers. Based in Mumbai, SHIMADZU ANALYTICAL (INDIA) PVT. LTD. and four sales partners are responsible for sales and support activities throughout India.

Ipca Laboratories Limited, a major generic pharmaceutical manufacturer in India, uses our Prominence high-speed liquid chromatograph and LC-2010. We interviewed Dr. R. K. Jadhav, general manager of Analytical Research under collaboration with Spinco Biotech Pvt Ltd, one of Shimadzu's partners in India.
Customer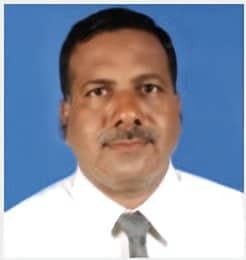 Dr.R.K.Jadhav
General Manager
MUMBAI
Analytical Research
*Affiliates and titles of the interviewee are current as of the time of reporting.
Ipca Laboratories Limited
URL http://www.ipcalabs.com/
Interview
Please introduce your study and your role in your lab.
I am head of the Department of Analytical Development Laboratory for Formulation Development in Ipca Laboratories Limited. Ipca Laboratories Limited has served as leader of the analysis method development lab for drug product development.
How are you using Shimadzu LC in your lab?
We are using these instruments for analytical research purposes, including the development of new formulations. The LC-2010 system is used for development and analysis of dissolution test/process test methods whereas Prominence is used for impurity profiling and stability indicating methods.
How many people in your lab are using Shimadzu LC?
5 for Prominence, 5 for LC-2010.
Why did you choose Shimadzu LC?
Performance and cost effectiveness.
What are the advantages and benefits of Shimadzu LC?
LC-2010: Rugged.
Prominence: Detector sensitivity is good, Pump-flow accuracy is good, low dead volume
How was the method developed?
Good! However, better guidance from an application specialist would be appreciated.
Please let us know your impression and opinion after the actual installation of Shimadzu LC. How about software?
LC-2010 should be UV + PDA.Column oven-temp. capacity should be upto 80 degrees Celsius.
Prominence: software is user friendly. Needs classroom session for customized calculations.
Please let us know your requests for Shimadzu technology, products and service.
"DEMINAR " (seminars with a demo) on effective method development and validation on UFLC.
Thank you for your comments.
SHIMADZU ANALYTICAL (INDIA) PVT. Ltd.
History of Shimadzu in India dates back more than 40 years. Shimadzu began sales of spectroscopy products in the 1960s, and later expanded sales to chromatography products, test instruments, and life science equipment. In April 2006, SHIMADZU ANALYTICAL (INDIA) PVT. Ltd was established and currently employs a staff of 47. The head office is located in Mumbai, with branch offices in New Delhi and Chennai. SHIMDZU ANALYTICAL (INDIA) works closely with sales partners that have a variety of analytical instruments in their laboratories in Mumbai and New Delhi to provide customers a wide range of services, such as product training and maintenance workshops.
Combined, our sales partners have a total of 500 staff members. They work daily on sales and support of Shimadzu's products.

Spinco Biotech Pvt Ltd. http://www.spincotech.com/
Spinco Biotech has been providing Shimadzu's HPLC and life science related services (GC & GCMS) since 1981. Their total delivery volume of HPLC in India exceeds 10,000 units. Their headquarters is in Chennai and they have 19 offices throughout India.

Toshvin Analytical Pvt. Ltd. http://www.toshvin.com/
Toshvin Analytical has been providing Shimadzu's spectroscopy and chromatography products except HPLC since 1970 (For GC & GCMS, some regions are excluded). The head office is in Mumbai, with 13 additional offices throughout India.

AMKETTE Analytics http://www.anmalliance.com/index.html
AMKEKTTE Analytics is the sales partner for analytical and industrial precision balances. They have sales offices in more than 100 locations throughout India. The market share of Shimadzu's precision balances in India accounts for 25% or more (*).
(*) Based on our survey.

SWAN Environmental Pvt. Ltd., http://www.swanenviron.com/
SWAN Environmental is the sales partner for environmental products. The head office is in Hyderabad, and 10 additional offices are located throughout India.
Related Information
LC-2010HT has been discontinued.
Click here for information on our new product.