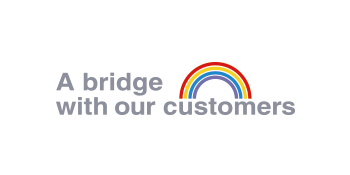 Bayer Schering Pharma
Life Science, Small Molecule Pharmaceutical

INTRODUCTION SERVICE&PRODUCTS

Microchip Electrophoresis System for DNA/RNA Analysis MCE™-202 MultiNA<br />
Shimadzu is developing global approaches throughout marketing, development, production, sales and service to become a better, more reliable partner to worldwide customers. We conducted an interview with Bayer Schering Pharma, a major pharmaceutical company in Germany that uses Shimadzu's MCE™-202 microchip electrophoresis system for DNA/RNA analysis. The interview was set up through Shimadzu's European regional headquarters (Shimadzu Europa GmbH) and its sales subsidiary (Shimadzu Deutschland GmbH).
Customer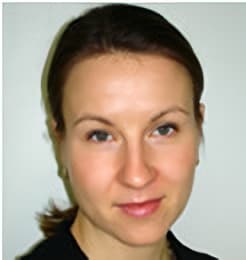 Melanie Berthold,
technician
Bayer Schering Pharma,
Berlin, Germany
Tumor Cell Research
*Affiliates and titles of the interviewee are current as of the time of reporting.
Bayer Schering Pharma
URL http://www.bayer.com/en/homepage.aspx
Interview
Please introduce your study and your role in your lab.
I am a biological lab technician doing experimental research work in the fields of molecular and cellular biology for drug development projects.
What are you using MultiNA for? How many people in your lab are using MultiNA? How often?
Quantitative analysis of DNA fragments and PCR products. 1-2 lab technicians are working with the MultiNA a few days a week. They are processing about 100 samples per week.
Why did you choose MultiNA?
MultiNA met our expectations; the improved performance compared favorably to competitive instruments and MultiNA is safer (*) than normal agarose gels.

(*) In this context, "safer" referred to the fact that it is not necessary to use ethidium bromide as a fluorescent material adhesive of agarose gel.
What are the advantages and benefits of MultiNA? Please let us know your impression and opinion after the actual installation of MultiNA.
MultiNA has a 96 well format, good reproducibility and lower running cost. The software is easy to understand. MultiNA met our expectations with high sensitivity detection and quantification of DNA fragments.
Please let us know any ideas about improving and enhancing MultiNA.
Two things to consider would be to extend the separation range to 6000bp (or higher for plasmid analysis) and improve the accuracy of peak size calculation.
Please let us know your requests for Shimadzu technology, products and service
Please provide training courses in Germany for the users. If there are any software updates, it would be useful to be informed quickly and that an adaptation for the instrument is possible. When there are any updates about the products (MultiNA), providing this information from software (via internet, network...) would be a useful tool.
MCE™-202 MultiNA Development Story
We developed this product with the thought of " the first user is ourselves". We have been engaged in various DNA analyses since the development of our first DNA sequencer nearly 20 years ago. We had been running agarose gel electrophoresis on a daily basis, but were not satisfied with the troublesome works and data reliability. However, since an alternative technique was not available, we decided to develop a new system, convinced that many customers also faced the same difficulties.

The development of MultiNA has been achieved by combining various technologies, such as automatic injection and quartz microchip, which we have been continuously cultivating. We have also strived to improve functionality in the software for greater ease of use.
About Shimadzu Europa GmbH
Shimadzu Europa GmbH (SEG) was established in Düsseldorf Germany as European headquarters of Shimadzu's analysis instrumentation and medical equipment sales and support in 1968, and is currently headquartered in Duisburg. SEG has subsidiaries in nine European countries, with over 400 sales, marketing and services personnel. In addition, SEG is supported by 13 sales partners that provide a wide range of services to customers in Europe.
With corporate culture based on fusion of European countries and Japan together with advanced technology and bright, polite response, SEG is one of the important bases of the Shimadzu group. Shimadzu Deutschland GmbH (SDG) is a subsidiary of SEG for sales and service of analytical and measuring instruments in Germany.

Note) MultiNA is not available for sales in the United States.