MS front UHPLC system: Nexera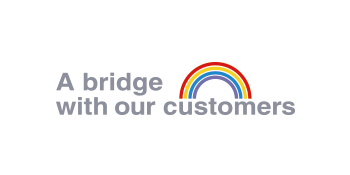 ISS (International Scientific Standards)
Life Science, Environment, Microplastics

INTRODUCTION SERVICE&PRODUCTS
Customer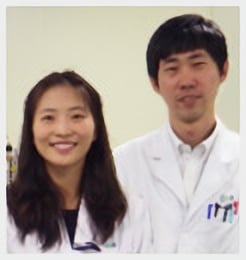 Mr. Haejong Jang (Senior Researcher/Principal Investigator)
Mrs. Jinyoung Kim (Analytical Research Team/Analyst)
*Affiliates and titles of the interviewee are current as of the time of reporting.
ISS (International Scientific Standards)
Interview
Would you describe the operations your company are involved in?
The International Scientific Standards (ISS) is a contract research organization (CRO) formed by Battelle of the United States and the Korean pharmaceutical company Yuyu that started operation in June 2008. Battelle is a global corporation with 22,000 employees that operates businesses in a wide range of fields. It was involved in manufacturing photocopiers and CDs in the past, but in recent years has been involved in developing medical devices and biopharmaceuticals. ISS is mainly involved in performing bioanalysis (BE or PK/TK) on a contract basis from domestic pharmaceutical manufacturers.
With multiple Nexera systems currently in operation, have they been effective? In what ways have they been useful?
The standalone Nexera system is not used as an MS front end but rather is used for analyzing natural substances. This makes it possible to keep any carryover levels especially low, even from highly viscous samples, such as natural extracts. The Nexera system used as an MS front end unit for bioequivalence testing features extremely stable pump performance, which dramatically reduces the analysis time needed to easily detect even sub-nano level concentrations of drugs in plasma samples. We also have systems that are used in biomarker research.
What features of the Nexera do you think are particularly advanced or beneficial?
The stable pump performance is especially superior. In addition, Nexera allows the use of four different types of rinse solutions for the injectors, which ensures minimum carryover levels even for samples with high viscosity. Furthermore, it offers good compatibility with AB/Sciex MS units so that performance can be maximized using columns for ultra fast LC. Even in terms of maintenance, the easy replaceability of needles and consumables allows us to be able to troubleshoot problems ourselves.
Do you have any requests for the Nexera?
Nexera columns longer than 150 mm would be nice.
Please share your impressions or opinions about Shimadzu products and services.
We are highly satisfied with the sales and service provided by DIS. However, it would be better if the delivery time after ordering parts was a little shorter.
What is your image of Shimadzu Corporation?
In terms of product quality, I think Shimadzu is outstanding at manufacturing low-cost high-performance products. However, the time it takes to release new products is a little long.
Thank you very much for your valuable comments.
Related Information
Nexera series
Nexera X2 has been discontinued.
Click here for information on our new product.