Prominence-i High-Performance Liquid Chromatograph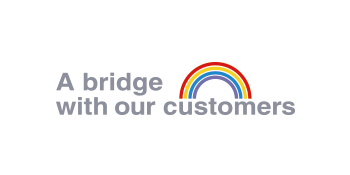 Bankyo Pharmaceutical Co., Ltd.
Life Science, Small Molecule Pharmaceutical

INTRODUCTION SERVICE&PRODUCTS
Bankyo Pharmaceutical Co., Ltd. is an entrusted manufacturer specializing in medicines for external use (creams, ointments and liquids). They respond to requirements with regard to filling and packaging in a range of formats, and also make development proposals. We asked members of Bankyo Pharmaceutical's Quality Control Department, which uses a wide range of Shimadzu products, for their opinion of the Prominence-i, our newest HPLC product.
Customer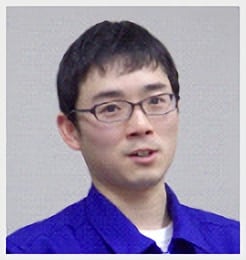 Tamotsu Onishi
Section Leader, Quality Assurance Section, Quality Control Department,
*Affiliates and titles of the interviewee are current as of the time of reporting.
Bankyo Pharmaceutical Co., Ltd.
Interview
Please could you tell us about the process that led you to purchase the Prominence-i?
Anyone who uses this type of instrument likes new things, so I was initially attracted by the fact that it was new. Despite this, it would be problematic for us if the instrument turned out to be very different from those we have used, so we were careful to evaluate it from that perspective. Furthermore, we really struggled to decide between the Prominence (modular) type and the Prominence-i (integrated) type, but we decided that it would be easier to teach new staff how to use the Prominence-i. The explanation given when we asked for a demonstration was also really good.
That's very kind of you. I've been responsible for Shimadzu LC instruments for many years, but the Prominence-i is the first new product that has attracted such a strong response from our customers on its release.
There are many benefits to users of the Prominence-i. For example, it offers one-step access to the sample vials. With all the instruments we used prior to this, you had to remove the case that accommodates the vials in order to take out or replace the vials. I always thought that there was nothing you could do about that, since it was due to the need to control the temperature. With the Prominence-i, however, the new design means you can adjust the temperature just by placing the vials in the right position, and when you want to throw any of them away, you just take it out and turn it upside down. That makes the instrument very attractive to users.
Yes, people tend to say that to us when we demonstrate it.
How do you feel about the Prominence-i now you have started using it? How is the design, for example?
The design is everything we could wish for. The laboratory in the Quality Control Department is not a place that gets many external visitors, so we are not particularly worried about appearances, but the fact that it is a slim machine, and not too tall, makes it very easy to operate. The compactness of the Prominence-i makes it a good candidate for future expansion as we will be able to install a greater number of units in the same space, won't we?
The swift stabilization of the detector and its baseline stability are also particular features. How do you find them?
We have only ever used Shimadzu's LCs, so stabilizing for more than an hour before use is a normal procedure for us. We've never compared this feature with instruments made by other manufacturers! This instrument stabilizes immediately after an hour, however.
How about the Shimadzu's system for maintenance and support?
In my previous job, I used instruments from other manufacturers, but there were a lot of things you couldn't do with them, and a lot of restrictions. With Shimadzu, at the maintenance training session, we were taught how far we could disassemble the instrument and that if we identified certain phenomena, they would not be wrong. Japanese people tend to love detail, and don't want to be perfunctory in the way they do things. So it's great that you are clear about how far the user can change things, and that we are able to do that. That's much better for us. It's awful if the person using an instrument is frustrated because he wants to change something but can't.
I'm really glad that you approve of our design policy. If you use the instrument for a long time you're bound to come across something you can't adjust, though.
We have a "Platinum" maintenance contract with Shimadzu Access Corporation, so they come immediately if something goes wrong. It costs a bit, but the response speed and other aspects of the service are worth the cost. The Call Center always provides a quick response if we need one.
Do you have any opinions to offer, or requests that you'd like to make about the product?
The pump rinse solution capacity of the Prominence-i is a bit big. It might be better if you could select this capacity depending on how you are using the instrument. Also, there has been a change to the way the column oven leak sensor detects leaks, which meant that it provided symptoms that appeared problematic at first. We solved this after the threshold settings were changed, but at first it confused us.
We adopted new methods relating to safety measures based on requests from our customers, as well as other factors. We need to be careful that these don't cause other problems, though, don't we? We will make all efforts to respond to all those things while increasing our experiences. Do you use other Shimadzu instruments, as well as LC?
We use gas chromatographs, UV and TOC. We have LabSolutions CS, so we expect to continue using Shimadzu instruments in the future.
Could you tell us your hopes and dreams for the future?
Our company used to have fewer than 100 employees, so our Quality Assurance Section was small, with only a few people who used LC. The company has grown quickly, however. We have to think about whether or not we are training people properly, and whether our employees are developing the skills that we need them to have. We hope to maintain the level of training that we had when we could teach each one individually, so that our overall standards improve and we can continue to expand. I have a teaching license, so I hope that I can focus on training to ensure that staff members I trained provide proper training for newer staff.

We can help you with analysis and analytical instrument-related issues.
That would be great. You always respond to questions quickly and staff who handle inquiries work hard to provide good service. I hope that this relationship will continue for a long time. It's based on individual relationships and the sharing of information. If I can be so bold, I'd be delighted if you held more training sessions in the Nagoya area. Based here in Mie, as we are, it's a fairly long way to Shimadzu Kyoto or Hadano Works.
We can provide in-house training, so let's talk about it together with sales personnel. We're a Japanese company with manpower that we can send out all over the country, after all. I had a look at your website again before I came here. Your President is a powerful individual, who treats his employees with respect. This truly seems to be a good company to work for. Since I visited you for the first time it seems that the atmosphere among employees has become brighter. Is that true?
Our president is always dashing around. Bankyo Pharmaceutical moved to Mie in 1997, after being damaged in the Great Hanshin Earthquake. At the time, we didn't have relationships in this area. Now, though, we are able to make contributions to the local community in many ways.
Thank you for sharing all that with us. It was great to speak with you!
Comments About the Interview
Despite its compact appearance, Shimadzu's i-Series achieves a high level of performance, automatization and efficiency, offering features such as remote monitoring and ease of operation using a touch panel. We are extremely proud of these instruments. They include numerous features that users changing over from other manufacturers' products will have wished for. We recommend potential customers to take a look, try an instrument out and see for themselves how powerful it is.
When our staff took the instrument into Bankyo Pharmaceutical Co., Ltd., the company was impressed enough with its performance to go ahead and purchase it. The employees at Bankyo Pharmaceutical are bright and energetic, and every time we visit them we enjoy the atmosphere at the company. It was great to hear their opinions in this interview. We plan to continue introducing products that offer more efficient work and high standards of data to our customers, and we hope you will continue reading these articles.