Residual Pesticides Analysis: LCMS-8040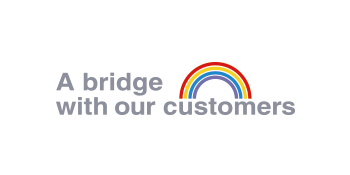 Damyang-County Agricultural Development & Technology Center
Food and Beverages, Microplastics, Environment

INTRODUCTION SERVICE&PRODUCTS
Customer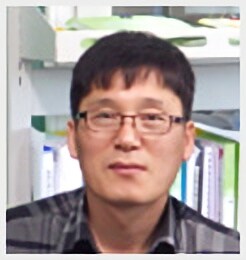 Dr. Sun-bae Kim, Doctor of Agriculture
*Affiliates and titles of the interviewee are current as of the time of reporting.
Damyang-County Agricultural Development & Technology Center
Interview
For what types of analysis do you use the LCMS-8040 (upgraded from LCMS-8030) system?
We use the system to analyze pesticide residues in agricultural products for rural farmers and for our self-monitoring business. Requests for residual pesticide analysis increase each day so we use the system on a daily basis.
This center, which specializes in agricultural technology, was built to supplement existing, and develop new, agricultural technology, train specialists, and improve living conditions in agricultural communities. We are working to help increase the real income levels of farmers in the Damyang region by improving the competitiveness of agricultural operations in the region. At the Agricultural Development & Technology Center, the Research and Development Section of the Future Agriculture Research Department plans agricultural research operations and assesses their value, performs comprehensive soil tests, and analyzes residual pesticides, among other duties. As the concern about the safety of agricultural products has increased, vendors have improved sales by obtaining certification of environmental friendliness. Consequently, there has been growing demand for residue analysis. Therefore, our section has been offering a free residue analysis service. To help build systems for safely producing regional agricultural products, we offer a hazardous substance analysis service, which analyzes samples for heavy metals in soils and residual pesticides.
What features of the LCMS-8040 do you think are particularly advanced?
The combination of a shorter analysis time and the ability to analyze multiple analytes simultaneously allows reducing the overall analysis time. In addition, the MRM analysis mode allows analyzing trace amounts of pesticide residues.
Are there any aspects of the system that are still a problem for you or you wish were more convenient?
In some cases, retention times can vary significantly for certain substances, though this is presumably not an MS unit problem, but rather due to effects from the column in the LC unit. Also, it would be helpful if we could use Hangul (Korean) characters when registering files after measurements. Lastly, it would be nice if the instrument manual was written from a user's perspective. I think that would make it easier for new users to understand and use the equipment.
What sort of impression do you have of Shimadzu Corporation?
I first used a Shimadzu LC system in 1997 at university. Since then, I have been exposed to Shimadzu products for seventeen years. Therefore, I have a very good impression of Shimadzu.
Thank you for using Shimadzu products. We look forward to your ongoing patronage.