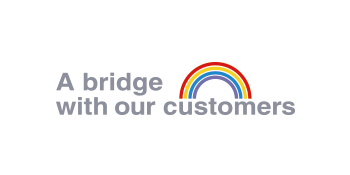 TASNEE (TASNEE Petrochemical Complex)
INTRODUCTION SERVICE&PRODUCTS
TASNEE is famous as a petrochemical company, but also engages in a variety of activities such as chemicals and metal & metallurgical. TASNEE was established in 1985 and has since grown to become the second largest industrial Saudi Company and the second largest producer of titanium dioxide in the world. Today, we visited the QC laboratory of TASNEE to interview Mr. Hadi Al Dossary and Mr. Jaber Al Naqi about the SHIMADZU TOC-L analyzer they are using.
Customer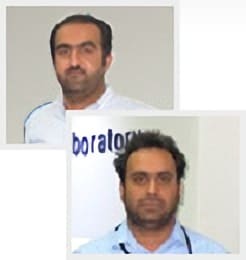 Mr. Hadi Al Dossary: Manager, Quality Control Lab
Mr. Jaber Al Naqi: Specialist, QC Lab, QC Lab Department
*Affiliates and titles of the interviewee are current as of the time of reporting.
TASNEE (TASNEE Petrochemical Complex)
URL http://www.tasnee.com/
Interview
Nice to meet you, Mr. Hadi Al Dossary and Mr. Jaber Al Naqi.
Mr. Hadi Al Dossary, could you please tell us about your company and your role in your lab?
We are a petrochemical company manufacturing a wide range of chemical products,such as polypropylene, polyethylene, acrylic acid, etc. I manage the QC laboratory. We have many analytical instruments, including GC, LC, TOC,auto-Titrator, FTIR, etc. I will escort you through our lab, which we are planning to expand, later.
That sounds great. Now, please tell us the reason why you selected our TOC analyzer.
Among many analytical instruments, we have three TOC-L analyzers from SHIMADZU TOC-L. Previously, we had two non-SHIMADZU TOC analyzers. The problem that we had with these TOC analyzers was poor support by the local agency. We switched to the SHIMADZU TOC-L, because the support of the local agency, before and after the purchase, was excellent.
I see. You selected SHIMADZU TOC-L because of good support.
No! I said the support was "excellent", not "good". You see, want to emphasize the importance of the local agency's support. It is as important as the performance of the instrument itself. Then, we bought two more SHIMADZU TOC-L.
Thank you very much, Mr. Hadi Al Dossary for your kind compliment. Do you have any specific comments about the SHIMADZU TOC-L?
We are measuring the TOC of the wastewaters and many water samples which come from the water treatment facility, including sea waters. For us, both the hardware and the software of SHIMADZU TOC-L are excellent. It is like a TOYOTA car! There is no comparable instrument available in the market, and this is the only instrument that we can recommend to others who are looking to purchase a TOC analyzer.
Thank you again for your compliment. Do you have any other comments, for example, the things which you do not like in TOC-L?
One thing I want to point out is the rinse water reservoir. It is not large enough to complete whole analyses of samples on the auto-sampler in our case. So, we replaced it with a larger one by ourselves, and it works fine now. Another thing is the auto-sampler error we experienced in the past.
I am really sorry for inconveniences. Actually, the trouble of auto-sampler has already been fixed in the R/D department, but I am afraid that it takes some time to supply the revised software to you. I will keep in touch with you in this regard, as you selected SHIMADZU because of excellent support. Please keep us informed of any comments about our instruments and support. Thanks again for inviting us and informative feedback. I hope to see you again, Mr. Hadi Al Dossary and Mr. Jaber Al Naqi.
Comments About the Interview
Two major advanced technologies incorporated in the SHIMADZU TOC-L are the combustion temperature and the combustion catalyst. The 680℃ Catalytic Combustion technology makes it possible to handle brine samples, while the high-sensitivity catalyst realizes a 4 μg/L detection limit. Thus, TOC-L can be used in a wide range of applications, from pure water to wastewater containing salts.
SHIMADZU Middle-East & Africa FZE (Dubai)
SHIMADZU's products are supported in this region by SHIMADZU Middle-East & Africa FZE (Dubai). SHIMADZU Middle-East & Africa FZE, equipped with a lab that is fully opened to our customers, always provides customers with the best solutions for science.