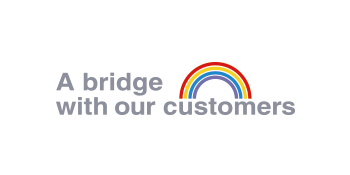 Arabian Amines Company
INTRODUCTION SERVICE&PRODUCTS
Customer
Mr. Islam Ismail Mostafa
Lab Supervisor
*Affiliates and titles of the interviewee are current as of the time of reporting.
Arabian Amines Company
URL http://www.aminat.com.sa/
Interview
Hello, Mr. Mostafa.
Thank you for inviting me today. I am glad to meet you.
Mr. Mostafa, please tell me your role in this company.
Our company is producing Ethylenediamine and its derivatives, and I am in charge of QC.
For what purpose are you using TOC-L?
We use the TOC-L for the control of wastewater and process water, such as the condensate. There are two types of wastewater: normal discharge and brine discharge.
Could you please tell me the reason why you chose TOC-L?
We have been using the TOC-V, and then purchased TOC-L mainly because it is durable against brine samples. The other companies in this area also suggested that we choose it. Actually, I knew the name "SHIMADZU" before I joined this company.
What is your impression about TOC-L?
Overall, it is OK. However, one thing I want to point out is the parts delivery issue. It sometimes takes a long time.
I am sorry, Mr. Mostafa for the inconvenience. It might be true in the past, but now we, SHIMADZU, have established a well-organized network in the whole gulf area. The warehouse in the SHIMADZU Dubai office has a full stock of parts and instruments. Please come and see it if you have the chance. You are always welcome.
I have some questions. Is it possible to insert samples in the auto-sampler while the measurement is running?
Yes, of course.
I will show you how to do it later in your laboratory.
Could you give me advice on the brine sample measurement?
It is recommended to dilute the sample in order to improve the performance of the TOC-L, although it is designed to make it possible to handle samples that contain salts such as sea water.

Mr. Islam I. Mostafa, thank you for an informative discussion. It was also interesting to me to see your laboratory where many analytical instruments are working. All your comments are a big help to us.
See you again, Mr. Mostafa.
Comments About the Interview
Two major advanced technologies incorporated in the SHIMADZU TOC-L are the combustion temperature and the combustion catalyst. The 680°C Catalytic Combustion technology makes it possible to handle brine samples, while the high-sensitivity catalyst realizes a 4 μg/L detection limit. Thus, the TOC-L can be used in a wide range of applications, from pure water to wastewater containing salts.
SHIMADZU Middle-East & Africa FZE (Dubai)
SHIMADZU's products are supported in this region by SHIMADZU Middle-East & Africa FZE (Dubai). SHIMADZU Middle-East & Africa FZE, equipped with a lab that is fully opened to our customers, always provides customers with the best solutions for science.