Ultra Fast Mass Spectrometer: LCMS-8040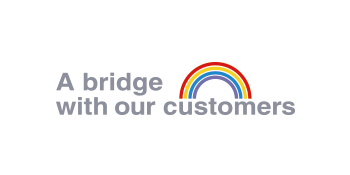 University of Geneva
Life Science, Small Molecule Pharmaceutical

INTRODUCTION SERVICE&PRODUCTS
The University of Geneva has a long history and is the second largest university in Switzerland. Like many universities in Switzerland, it has a very strong science program. A Shimadzu employee currently studying in the research laboratory there recently conducted an interview with Professor Hopfgartner regarding the LCMS-8040. In addition to the LCMS-8040, the laboratory also uses other Shimadzu LC systems, such as Nexera and Prominence systems.
Customer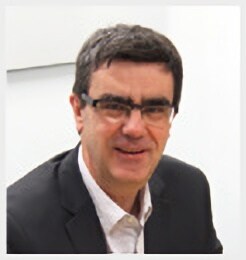 Prof. Hopfgartner Gérard
Life Sciences Mass Spectrometry, School of Pharmaceutical Sciences, University of Geneva, University of Lausanne, Geneva, Switzerland
*Affiliates and titles of the interviewee are current as of the time of reporting.
University of Geneva
URL http://www.unige.ch/international/index_en.html
Interview
What topics are being researched at this laboratory?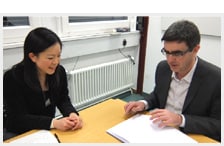 Our group is studying approaches for using mass spectrometers in the life sciences. We have applied and developed a variety of separation science and mass spectrometry technologies for the quantitative and qualitative analysis of endogenous compounds from (bio)pharmaceuticals, their metabolites and other complex biological samples. The scope of our research includes bioanalysis, dried blood spots (DBS), drug metabolism, drug toxicity, sample pretreatment, multidimensional separation, ultra-high-throughput analysis, high resolution mass spectrometry, ion mobility spectrometry, and mass spectrometry imaging.
Is the Nexera/LCMS-8040 system being utilized effectively? In what ways has it been helpful?
We use it to develop comprehensive LC-MS/MS methods for analyzing drugs and their metabolites in plasma using a column-switching approach. We are also interested in using it for pretreating dried plasma or blood spot samples. Integrating the LC and MS functionality in the same software platform is very helpful and the high-speed scanning performance and polarity switching function are big advantages as well.
What are the strengths of the Nexera/LCMS-8040 systems?
The system offers several months of stable MS responsiveness without any major cleaning. The high-performance Nexera UHPLC system offers flexibility as well as a very small footprint as the front-end LC unit. The noise level is very low as well. Performance is sufficient for most routine analysis work and it offers an appropriate dynamic range. I think the balance between cost and performance is very good.
Do you think such strengths are sufficient to attract the interest of the large pharmaceutical manufacturers in Switzerland?
In the pharmaceutical manufacturing industry, I think the system is best suited to new MS users, such as those involved in quality control, production, or formulation. Compatibility with existing MS systems may be a problem, though.
Do you think such strengths would be helpful to other customers involved in healthcare?
I think it will be used in clinical applications. I think cost and the fact that one service person would be in charge of maintaining both LC and MS units as one system are significant advantages. It is also sturdy, easy to use, and allows comprehensive parameter settings.
Are there any performance capabilities or functionality of the Nexera/LCMS-8040 that you think need to be improved, added, or expanded?
I think the software could be improved. The time required to learn the software could be shortened by improving the data analysis areas. However, the data acquisition areas are OK the way they are. Also, it would be great if complete applications or method packages were available for clinical or food science fields.
Do you have any opinions or requests regarding Shimadzu's technology, products, or support?
I'd like Shimadzu to create a portable MS unit, a micro-flowrate LC/MS system, a high resolution MS unit, and a reasonably priced extra small MALDI unit for microbiology.
What sort of impression do you have of Shimadzu Corporation?
My impressions include trustworthy, earnest, solid, 138-year history, and very polite.
What are your dreams regarding your research? How can Shimadzu help achieve those dreams?
I want to realize a universal ionization method, a compact MS unit, an LC sample separation system (that is not chip-based), single-cell analysis or imaging resolution methods, a GC-TOF system, and so on.
Thank you for your comments. We look forward to your ongoing patronage.
Comments About the Interview

The LCMS-8040 is a triple quadrupole LCMS system that offers both fast scan speeds (15,000 u/sec) and fast polarity switching (15 ms). In combination with a Nexera ultra high performance liquid chromatograph, the system achieves both ultra fast analysis and the high reliability of a mass spectrometer.

To ensure this system is useful in drug discovery and clinical testing fields, where high throughput is required, we intend to offer a broad array of comprehensive application packages, including pretreatment, based on the valuable advice and guidance by Professor Hopfgartner.