Ultra Fast Mass Spectrometer: GCMS-TQ8030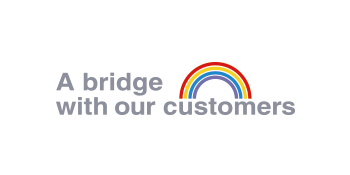 Lupin Limited
Life Science, Small Molecule Pharmaceutical

INTRODUCTION SERVICE&PRODUCTS
Lupin is one of the fastest growing Generic pharmaceutical companies globally. They have State of the Art Research Park at Pune, India. This is Lupin's core site for innovations. The lab is equipped with advance instrumentation facility for in-process samples and finished products testing. This research center has multiple Shimadzu instruments and recently purchased HS-20 with GCMS-TQ8030.
We visited Lupin Research Park located in Pune, India and interviewed Dr. Pritesh R Upadhyay who is eminent personality with wide experience in analytical research field and has used many advance instrumentation in his carrier.
Customer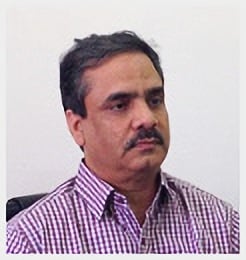 Dr. Pritesh R Upadhyay
Senior Vice President, Analytical research
*Affiliates and titles of the interviewee are current as of the time of reporting.
Lupin Limited
URL http://www.lupinworld.com/
Interview
Can you explain about the various type of analysis carried out in your labs and your involvement in these activities?
Our main activities are related to research and development. Mainly we check quality of raw materials which are used in the process. Apart from this we extensively use the instrumentation for Organic Volatile Impurities analysis, Genotoxic impurity analysis and residual solvent analysis as per USP467 for APIs. I am heading all the activities in the lab so I am directly or indirectly involved in most of the activities. We have group of managers handling day to day activities and if they have problems or need guidance, they take my suggestions.
Currently for what purpose you are using Shimadzu's HS-20 and GCMS-TQ8030?

Once we find the impurities in the in-process or API, we characterize them with respect to molecular weight, structure and other parameters. For confirmation of these impurities, we isolate or synthesize them in lab. We carry out Ames test to check toxicity of impurity. Then as per QSRM (Quantitative Security Risk Management) , depending on daily intake permissible limits, we decide the detection and quantitation limits for these compounds. So in whole process HS-20 and GCMS-TQ8030 serves great purpose. Especially when we have to go for sub-ppm level detection, we require highly sensitive instrument and we use HS-20 with GCMS-TQ8030 or GCMS-TQ8030 alone.
Why did you choose Triple Quad GCMS, rather than Single Quad GCMS?
As I said earlier, if we find the impurity toxicity high then we have to restrict the presence and in such case our instrumental detection levels should be very low. So we preferred TQ over SQ. More than that TQ provides more specificity than SQ, so any ambiguity is ruled out and helps in confirmation of presence or absence of these impurities.
What were the criteria you applied for selecting the system?
When we were selecting the system we gave importance to mainly three parameters. First was performance with respect to sensitivity and ruggedness. For which we did actual evaluations in vendor's facilities. Secondly we were looking for good service support background and last but not least we wanted to have user friendly software with minimal complications. We found Shimadzu up to the mark for all parameters.
Which feature of HS-20 and GCMS-TQ8030 you are impressed with?
Frankly speaking we have still not explored all the features of the instrument. These instruments have lot of features and we have decided to check them one by one. Currently we are using this instrument as hyphenated technique i.e. HS-20 with GCMS-TQ8030 for impurity quantitation. We checked the LOD, LOQ, linearity and RSD for all desired compounds. Till now we are very much satisfied with the performance of the system.
In your opinion why HS-20 is having an edge over other head space models available in the market?
In my opinion Shimadzu has come up with good technological improvement. This instrument is giving very much satisfactory results but still I cannot say as number one in market because we don't have fair comparison of results. But I can say that for whatever analysis we are doing in lab pertaining to head space, HS-20 is preferred instrument of choice.
How is performance of HS-20 and GCMS-TQ8030?
Currently we have developed and successfully validated three methods in the lab. The instrument is very much fulfilling our expectations. Our chemists are satisfied with the instrument. The instrument is running 24 Hrs, round a clock.
Was the method development easy on HS-20 and GCMS-TQ8030?
Yes. That's why we could develop and validate three methods within short time span. The users found the software easy to handle and parameters setting is also easy to understand.
How do you look at Shimadzu with respect to technology, product and support?
As per my experience with Shimadzu, we are very much satisfied with all type of support. Especially service support is very good and cannot be compared with any other vendor's support. Most of the time support is proactive or anticipatory with our expectations and we don't have to wait for it. All the Shimadzu's instruments we have in lab are performing well and are rugged, as we expected. Technology wise Shimadzu has very good technology but still has good scope for development in polymorphism area and other technologies like FT Raman and software.
Comments About the Interview
During the last decade, keeping in view the growing demands for high end technologies in Pharmaceutical Industries, Shimadzu has come up with many new instruments right from Ultra Fast LCs like Nexera to high end Ultra Fast Mass Spectrometers. The growing concern of lower detection levels of impurities in APIs(especially when genotoxic) and high throughput for fast release of production batch is addressed by Shimadzu by providing best in class hyphenated technique, HS-20 headspace and GCMS-TQ8030 triple quad.

At the end of the interview, we are very happy to know that the skilled and highly experienced staff of top pharmaceutical company like Lupin, is very much satisfied and happy with not only the technology we provided but also the support. Our happiness lies in users' success and satisfaction. We herewith thank Dr. Upadhyay and his staff for spending time with us and extended cooperation during our visit.
Related Information
GCMS-TQ8030 has been discontinued.
Click here for information on our new product.