Shimadzu started manufacturing winders for glass fiber in 1966, and based on many years of experience and ample supply records, we have greatly contributed to both the improvement of productivity and the quality of glass fibers. We have a large supply track record around the world, establishing a position as market leader. In recent years, our machines have also been used in winding basalt fiber and other high-performance fibers in addition to glass fiber.
Features
Easy maintenance and robust design
The spindle section has a very simple structure, requiring easy and regular maintenance. As there is no belt in the machine, there is no risk of operations being suspended for long periods of time in the event that a belt is suddenly cut.
High speed and low vibration
Operations between low and high speed ranges are possible at low vibrations. The product enables high-quality production of all items.
Control panel
Meeting customer requests, we support Integrated(backpack) models and separate models including those to be installed behind machines.
With a control panel-backpack model, wiring costs can be reduced without any concern about noise-induced malfunctions, contributing to a reduction in investment costs for customers.
Touch panel for setup and monitoring
Supports a wide range of languages, including English, Chinese, Korean, Russian, German ,French and so on.
After-sales service
Should any unexpected situation occur, we will promptly dispatch a service engineer upon request.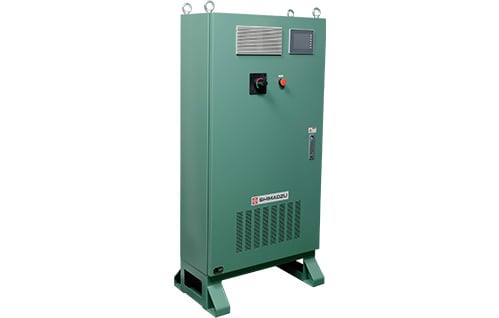 Separate type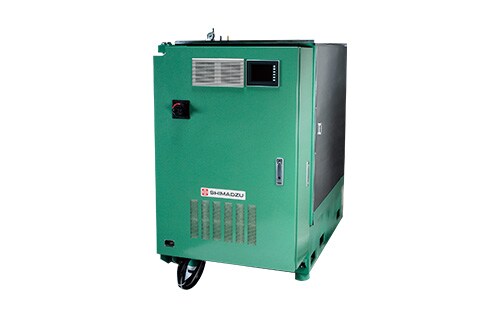 backpack type (Standard)
Model configurations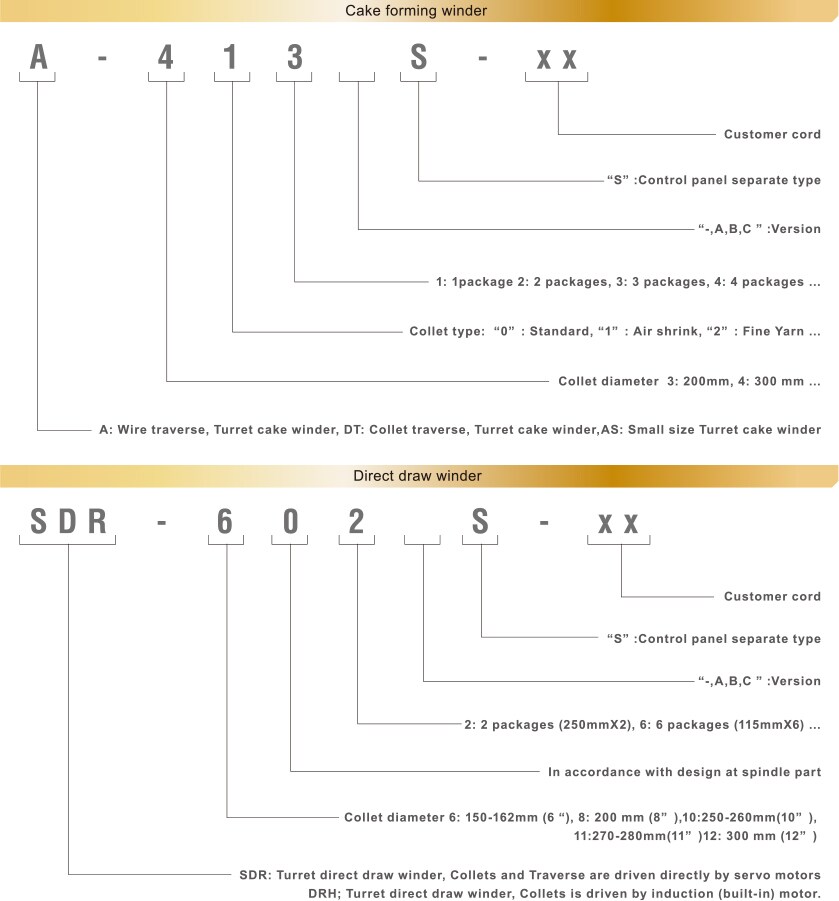 Line up
CAKE WINDER FOR GLASS FIBER
DIRECT DRAW WINDER FOR GLASS FIBER