MALDI-MS for Glycan Analysis
Shinichi Iwamoto
Glycosylation is one of the most common post-translational modification of proteins.
There are two types of protein glycosylation, N-linked and O-linked, and they are classified according to the glycosylation site.
N-linked glycosylation is taken place on the amide group (-NH2) of the asparagine side chain on the consensus sequence Asn-X-Ser/Thr (X ≠ Pro) of the protein.
O-linked glycosylation is on the hydroxyl group (-OH) of serine or threonine.
Mass spectrometry of glycoproteins often requires to cleavage of the glycans from the protein backbone.
PNGase is widely used as a convenient enzyme specified for cleaving N-linked glycans from proteins.
On the other hand, although many methods to excise O-linked glycans have been reported, none is as widely acceptable as PNGase.
Although N-glycans have an apparently complex structure, they share a common core structure (trimannosyl core) and are classified into three types based on their branching structure: high-mannose, complex, and hybrid type.
Since the basic structure is clear and the species of component sugar are limited, the composition and the approximate structure can be easily estimated from m/z.
MALDI-MS is suitable for profiling N-glycans. This is because the ionization efficiency of the glycan is high, and mainly single charged ions are generated.
For more information, visit
https://www.shimadzu.com/an/industries/biopharmaceutical/analysis-study/glycans/index.html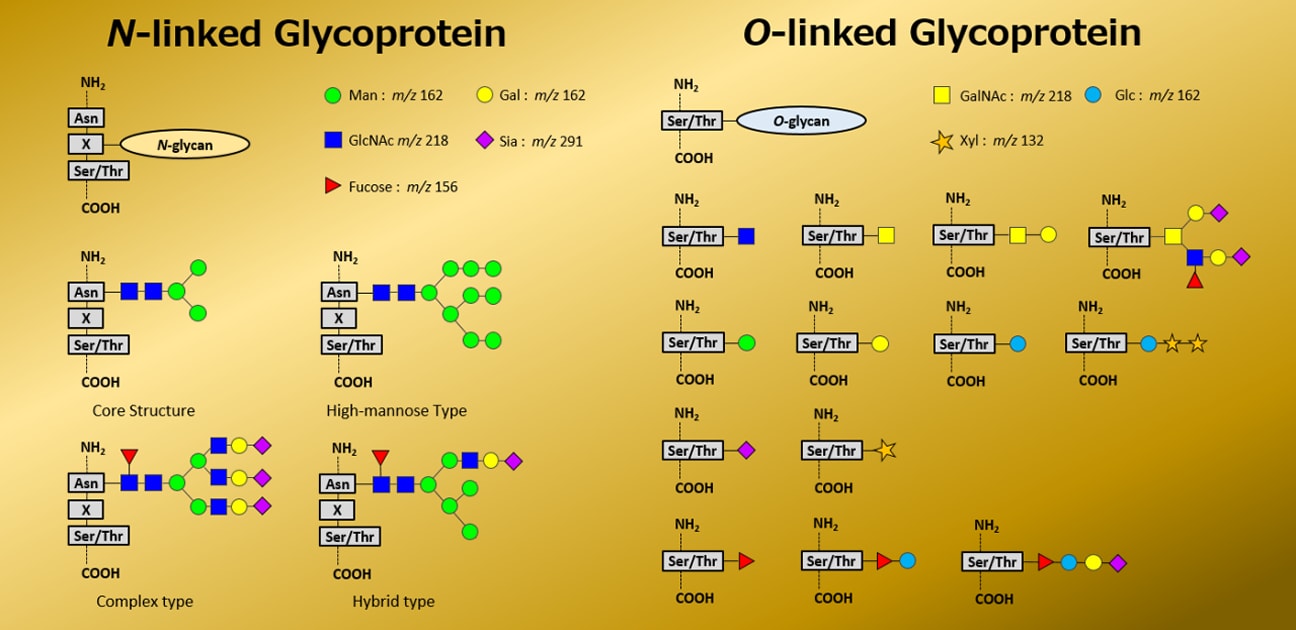 Note: This column was originally published on LinkedIn in May 2022. Affiliations and titles are as of that time.
Shinichi Iwamoto, PhD
Deputy General Manager, Koichi Tanaka Mass Spectrometry Research Laboratory
Shinichi Iwamoto joined Shimadzu Corporation in 1991. As a research and development team for biometrics, he developed near-infrared brain function measurement devices and applied research. He was a founding member of the Koichi Tanaka Mass Spectrometry Research Laboratory, established in 2003. Since then, he has been involved in developing elemental technology and applied research of MALDI-MS. He became Deputy General Manager in 2014. He has been engaged in designing fundamental technologies for new mass spectrometers, methods for microbial analysis, and disease biomarkers for cancer and Alzheimer's disease.