April 13, 2022

| News & Notices Two Shimadzu Pretreatment Systems for Analytical Instruments Receive Red Dot Awards
—Red Dot Design Award 2022—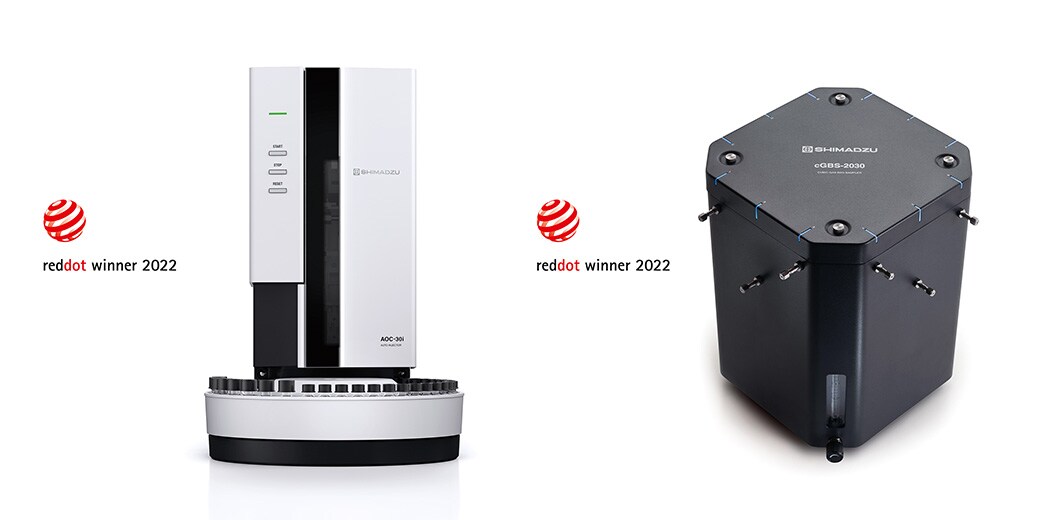 Shimadzu's AOC-30i autoinjector and cGBS-2030 gas bag sampler for gas chromatographs (GC) and gas chromatograph mass spectrometer (GC-MS) systems have received the Red Dot Design Award 2022.
The gas bag sampler was designed and developed at our R&D site in China to meet the needs of the local market. This is the first time that a Shimadzu product developed in China has received this award.
The Red Dot Design Award is one of the world's largest international design competitions and has been organized by the Design Zentrum Nordrhein Westfalen in North Rhine-Westphalia, Germany, since 1954. This year, designers, design firms, and manufacturers from about 60 countries entered the competition. Under the motto "In Search of Good Design and Innovation," 48 members of the jury evaluated the entries based on nine criteria, including design innovation, functionality, durability, and ergonomics.
About the AOC-30i Autoinjector
This device automatically introduces liquid samples to GC and GC-MS. It realizes laboratory automation based on the concepts of "reliable automatic analysis," "simple functions that reproduce the know-how of skilled operators," and "multi-sample analysis." The sample rack has been changed to a round type and arranged for a simple flow line, which allows five times as many samples to be set as our previous products. The rational form, clear color scheme, and space-saving design, in consideration of compatibility with other instruments, make it ideal for the laboratory.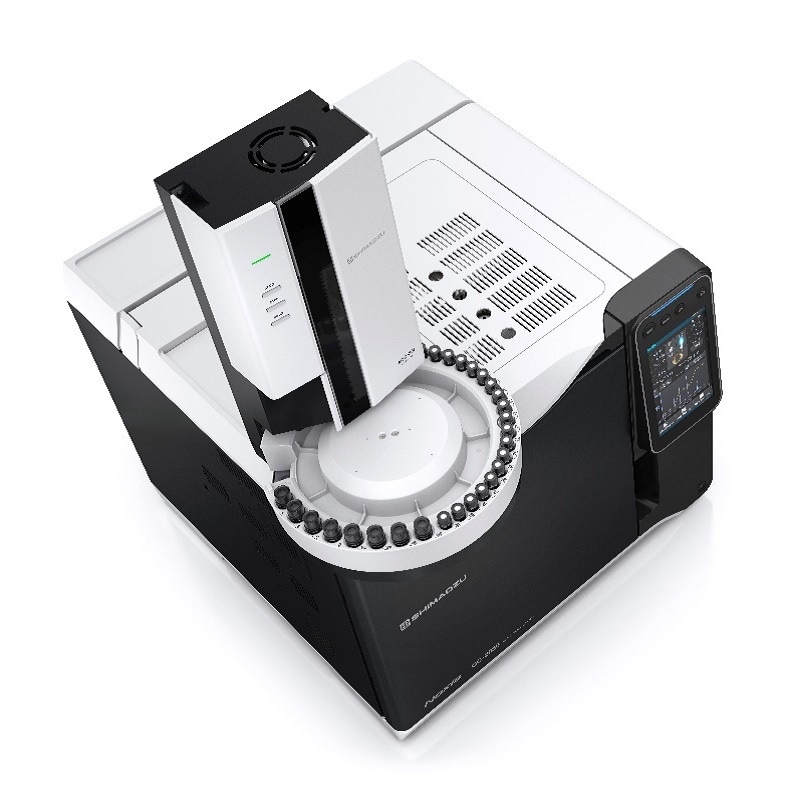 About the cGBS-2030 Gas Bag Sampler
This device is used to introduce gas samples into GC and GC-MS units. Up to 12 sample bags can be installed to save space in the lab. The rotating design of the bag attachment points allows for efficient maintenance and analysis operations. When performing analyses using gas bags, gases containing foreign substances are sometimes analyzed. To prevent contamination, the sampler is designed without any rough surfaces and painted with a special powder coating, thus making long-term use possible.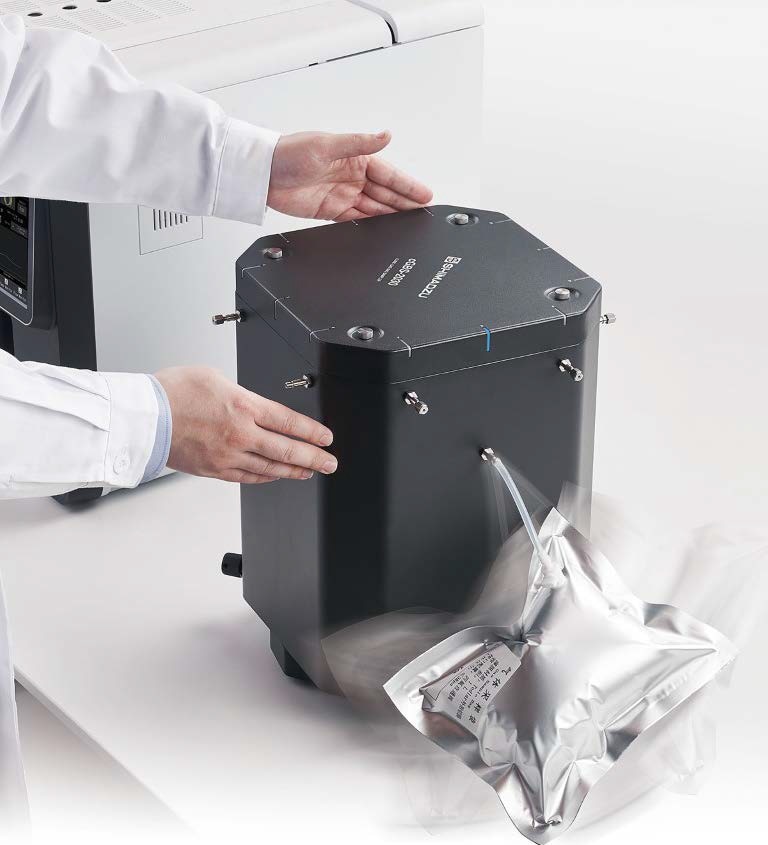 Click here to see the announcement of the Red Dot Design Award 2022.