May 18, 2022

| News & Notices Bench-Top X-Ray Computed Tomography (CT) System Allows Anyone to Perform Examinations Immediately
Release of XSeeker 8000, the World's Smallest, Lightest 160 kV Output Model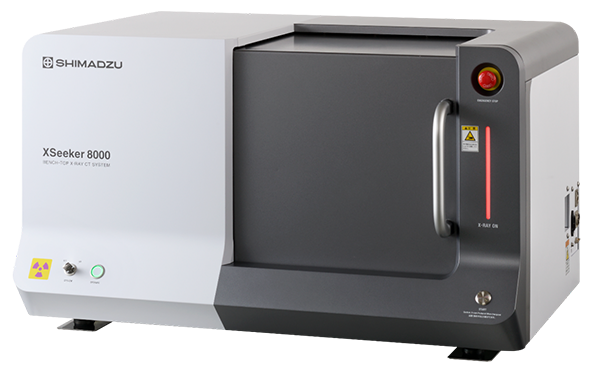 Photo: XSeeker 8000 Bench-Top X-Ray CT System
Shimadzu announces the release of the XSeeker 8000 bench-top X-ray CT system. This is the world's smallest (W893 x D650 x H526 mm) and lightest* (290 kg) high X-ray output (160 kV) CT system. It provides clear images of a variety of samples, from resin molded parts to aluminum die cast and other metallic components. The system's intuitive user interface enables user-friendly operation, even for novices. With its clear image quality and high throughput (processing capacity per unit time), it is suitable for a wide range of applications, from detailed observations in product development and quality evaluations to examinations at manufacturing sites.
X-ray CT systems process fluoroscopic images of samples rotated between an X-ray generator and a detector, enabling 3D observations and scanning of the interior of a sample. Special software supports CT instrument operation, data acquisition, image reconstitution, and the display of cross-sectional images. Normally, because of the cost and size of X-ray CT systems, they have only been installed in examination and data analysis departments. For this reason, when investigating the causes of quality defects occurring in the manufacturing process, there is a delay to obtaining the results, highlighting the need to install CT systems in other departments. Because of its low cost and small installation footprint, the XSeeker 8000 can be easily introduced, and its high operability enables anyone to perform examinations immediately.
Shimadzu is one of the leading companies in Japan and has been involved with X-ray instruments for over a century. Shimadzu will continue to address the development of products that excel at operability and image quality.
Features of this New Product
1. Compact but with High Output
This system is equipped with a 160 kV high-output X-ray generator, enabling observations of thick, hard-to-penetrate plastics as well as aluminum die cast and other metal parts. Its compact size means that it can be installed anywhere.
2. High Image Quality and Functionality Exceeding its Class
Equipped with high input resolution equivalent to up to 5.6 megapixels, and a fine pixel detector, the system provides high accuracy scanning. The CT data viewer is equipped as standard with a 3D display function, enabling more intuitive observations.
3. Operability Suited to Examinations
Thanks to a design that supports sample positioning by visualizing the scanning region as a silhouette, as well as a simple settings function for scanning conditions, even users with no experience operating X-ray CT systems can start scanning immediately. In addition, with a push of a button, examinations can start without running the software, heightening the productivity of repeated examinations.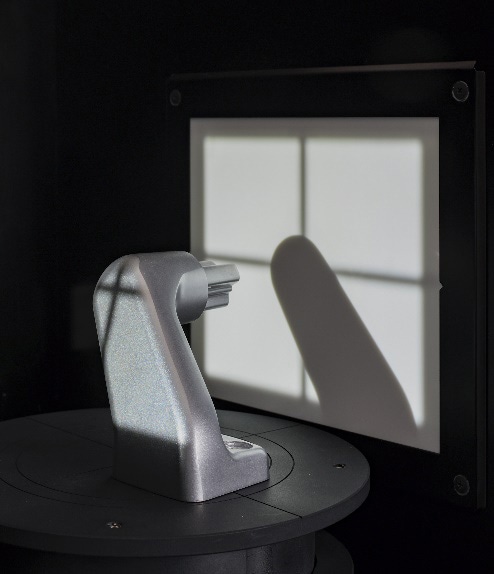 Photo: Visualizing the Scanning Region as a Silhouette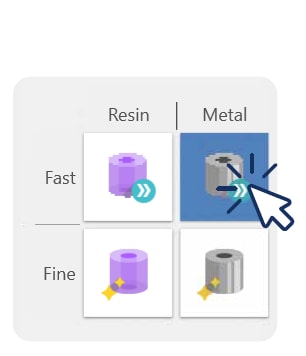 Photo: Simple Settings Function for Scanning Conditions
For more details, visit
XSeeker 8000