November 13, 2023

| News & Notices
Haruka Kaji Wins First Singles Title at All Japan Tennis Championships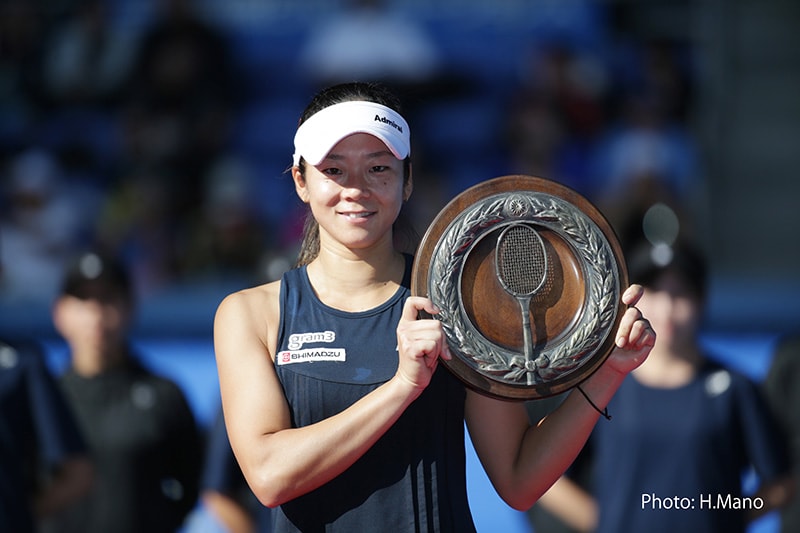 Haruka Kaji
Haruka Kaji, a member of the SHIMADZU Breakers tennis team, won the women's singles title at the 98th Mitsubishi Electric Building Solutions All Japan Tennis Championships (Ariake Tennis Forest Park). Kaji, the top seed, defeated Rina Saigo (Tokyu Sports System) 6-3 6-2 in the final match on November 4. In 2019, she was runner-up in doubles, and this is her first singles title at the All Japan Tennis Championships. Other Shimadzu Corporation players who have won the singles championships are Hiroko Kuwata (2015), Akiko Omae (2016), Miharu Imanishi (2017), and Mai Hontama (2019).
Kaji said, "I am delighted to have won the All-Japan Championships. I was finally able to win the title I have longed for. From now on, I will continue to try to win the qualifying rounds of the four major tournaments and challenge myself at a higher level so that I can play in the main draw."
This year, Kaji was placed 213th in the world rankings, her highest ranking, and also made her first appearance in the singles qualifying round of the U.S. Open. She also contributed to the SHIMADZU Breakers tennis team's sixth victory in the Japan League, which decides the best corporate team in Japan.