March 2, 2023

| News & Notices Shimadzu Sponsored Pro Golfer Mao Saigo Signs Partnership Agreement with Puma
Shimadzu Logo to be Emblazoned on Puma Cap, Sportswear, and Caddy Bag
Shimadzu Corporation Sponsored Pro Golfer Mao Saigo (hereinafter Saigo) has signed a partnership agreement with Puma Japan K.K. (Shinagawa City, Tokyo). In accordance with this agreement, Saigo will take on the 2023 season with the Shimadzu logo emblazoned on her Puma cap, sportswear, and caddy bag.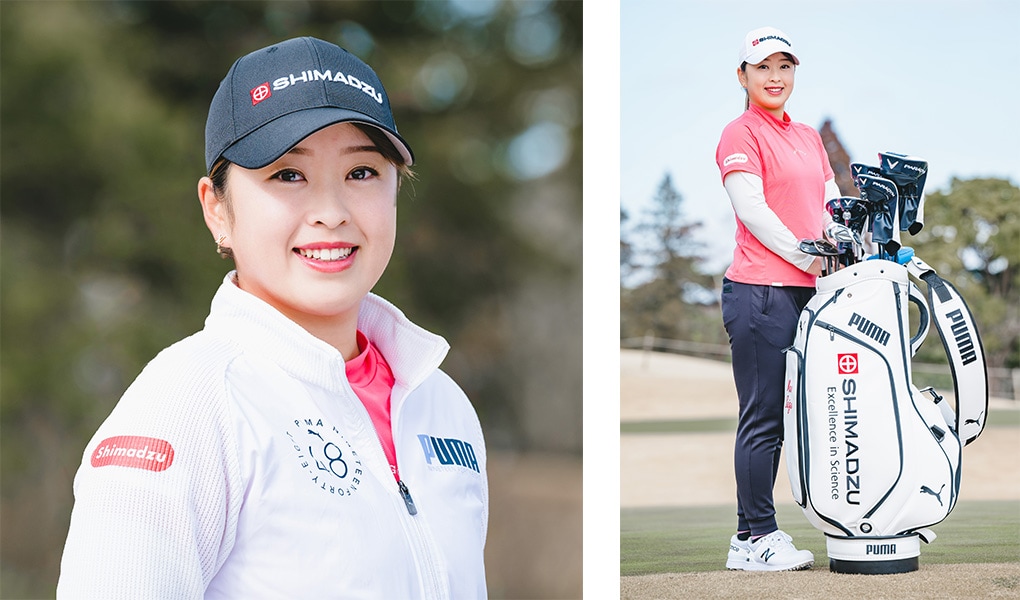 The Shimadzu Logos on the Front of the Cap, the Right Sleeve of the Sportswear, and on both Sides of the Caddy Bag
Since the opening round of last season, Saigo has had five wins in ten tournament appearances, the fastest in tour history, and is now in second position in the JLPGA Mercedes-Benz Player of the Year Rankings*. This season, she will be competing on tours in Japan and overseas starting with the HSBC Women's World Championship (March 2 to 5, Tanjong Course at Sentosa Golf Club in Singapore) while wearing her new outfit.
Shimadzu Corporation continues to support Saigo, and is aiming with her to take on the world. We look forward to everyone's support and encouragement.
*JLPGA ranking system in which placement in each event is converted into points.
Related Information
Check out the Mao Saigo Support Website.