October 12, 2023

| News & Notices Strengthening the Production of Mass Spectrometers in China
Expanding the Production Lineup to High-End MS Models
Shimadzu Corporation will begin manufacturing high-end mass spectrometers (MS) in China, aiming for the stable provision of liquid chromatograph mass spectrometers (LC-MS) and gas chromatograph mass spectrometers (GC-MS). In China, demand has expanded for LC-MS and GC-MS for clinical applications. At the same time, the Chinese government announced auditing guidelines in May 2021 for the government procurement of imported products, which favor medical equipment produced in China. Standards are indicated for the ratio of analytical instruments and medical equipment produced in China when procured by the government.
In light of these conditions, Shimadzu began manufacturing LC-MS and GC-MS in China as a pilot project in October 2022, and from this autumn will start full-scale production and shipment. The plant at Shimadzu (Suzhou) Instruments Manufacturing, Co., Ltd. (SSM), which is responsible for the manufacturing, produces approximately 20 % of the Shimadzu analytical and measuring instruments sold in China. Established in 1998, as a center for the production and provision of highly price-competitive analytical and measuring instruments in response to market needs, they have manufactured mainly general-purpose and mid-level LC-MS, liquid chromatographs (LC), and UV-VIS spectrophotometers (UV). On this occasion, the plant is expanding with the aim of completion by summer 2024, in accordance with the start of the manufacture of high-end models including GC-MS, gas chromatographs (GC), and energy dispersive X-ray fluorescence spectrometers (EDX) in addition to LC-MS. Investment in the expansion amounts to approximately 3.0 billion yen.
This expansion of a production center is part of the goal of expanded global manufacturing capabilities raised in the Shimadzu medium-term management plan which started in 2023.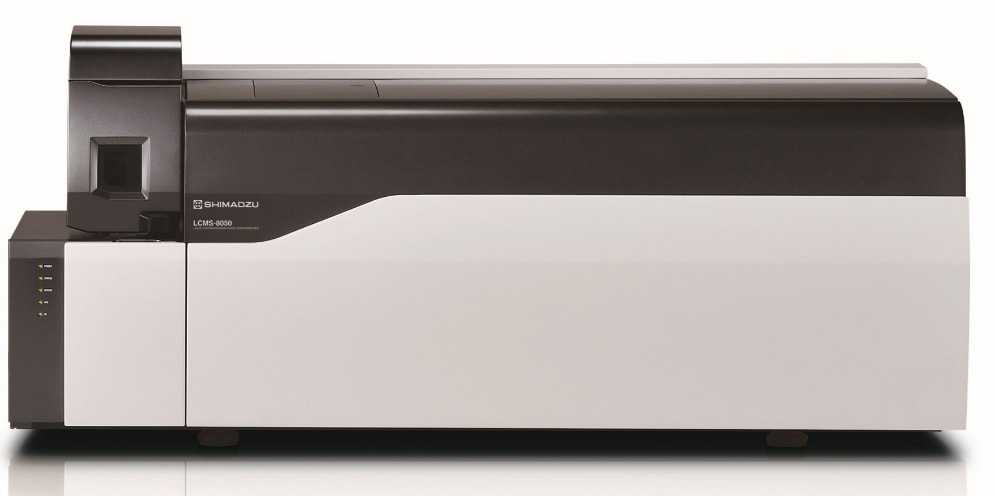 Photo: LCMS-8050 of which Full-Scale Production will Start