April 17, 2023

| News & Notices
Two Shimadzu Analytical & Measuring Instruments Receive the Red Dot Design Award 2023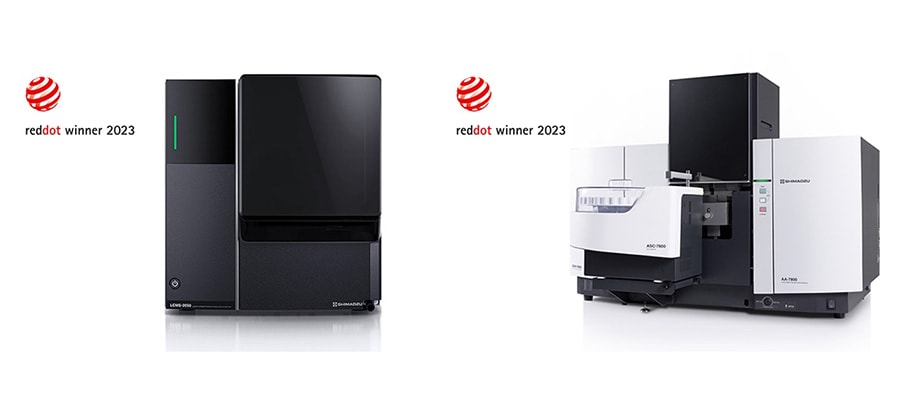 The Shimadzu LCMS-2050 High-Performance Liquid Chromatograph Mass Spectrometer and the AA-7800 series of atomic absorption spectrophotometers have received the Red Dot Design Award 2023.
The Red Dot Design Award is one of the world's largest design competitions, and has been organized by the Design Zentrum Nordrhein Westfalen in North Rhine-Westphalia, Germany since 1955. This year, designers, design firms, and manufacturers from about 60 countries entered the competition. A jury of 43 members considered social and cultural characteristics, specific technical areas of focus, and specialized design expertise, and selected the award recipients based on four standards: functionality, aesthetics, usability excellence, and sustainable reliability.
LCMS-2050 High-Performance Liquid Chromatograph Mass Spectrometer
A high-performance liquid chromatograph mass spectrometer is an analysis instrument that combines a liquid chromatograph with a mass spectrometer. The compounds are separated by the LC, and the separated substances are ionized and analyzed by the MS. The LCMS-2050 has been miniaturized to the point that it can be installed with a footprint equivalent to that of an LC. Simple ease of use has been pursued to the utmost, and it is equipped with support functions enabling even novices who are unfamiliar with MS to collect highly reliable data. While enabling simple operability on par with an LC, it inherits the high speed, high sensitivity, and wide mass analysis range that are features of a Shimadzu MS. Additionally, it reduces power consumption and analysis times, thereby contributing to energy savings and labor savings in the laboratory.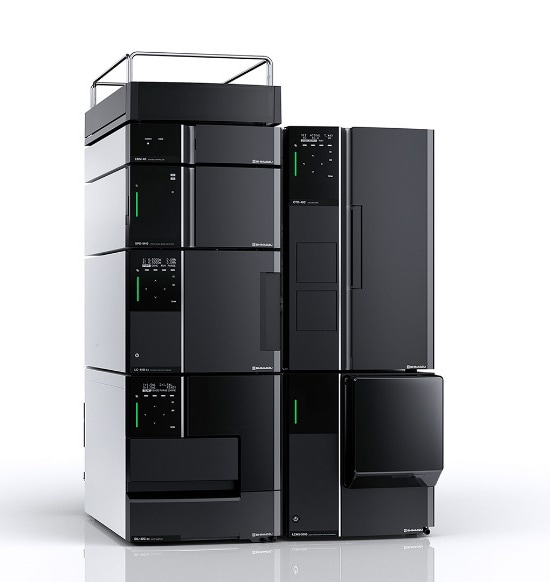 AA-7800 Series Atomic Absorption Spectrophotometer
An atomic absorption spectrophotometer measures the amounts of inorganic elements contained in a sample. The AA-7800 series is designed with the versatility to accommodate a variety of analysis applications (Any Application), and the safety and operability to ensure that even novices can use it with confidence (Any User). With its compact size, the instrument can be installed anywhere, and with functions such as consecutive analysis using an autosampler to inject samples automatically, and data analysis remotely via a network connection, it heightens the flexibility of the analysis operator's work style (Any Location).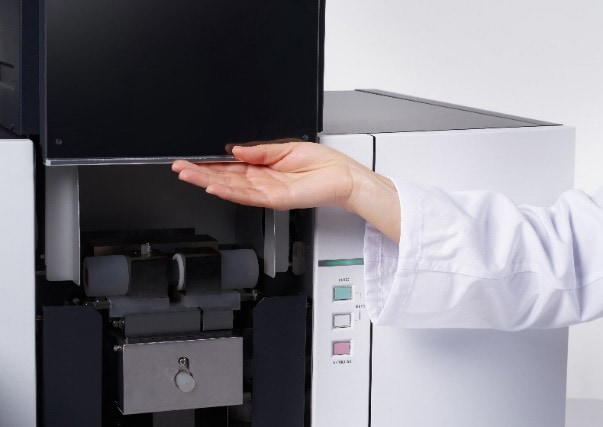 Related Links:
Click here to see the announcement of the Red Dot Design Award 2023.
https://www.red-dot.org