June 19, 2023

| News & Notices Developing a Disinfection System by UV Irradiation Robot
Announce Strategic Partnership with a Silicon Valley Startup Company
On June 19, Shimadzu signed a technical cooperation agreement with Shyld AI, a Silicon Valley startup company. By combining optical devices such as our company's "Optics for UV Irradiation" and "Human Sensors" with Shyld AI's AI technology, the two companies will develop "UV Shoot," a disinfection system that uses ultraviolet (UV) radiation.
As a measure against infectious diseases, it is common to wipe objects that people touch with alcohol. However, manual decontamination has been challenging, as it requires a lot of work, leaves a lot of residue, and creates a risk of infection when wiping. The "UV Shoot" system, which Shimadzu aim to commercialize, is designed to efficiently eliminate bacteria in areas where people have entered. It consists of a "ceiling mounted UV disinfection robot" and "software to manage the disinfection robot," and the robot is equipped with a UV irradiation mechanism, a camera with AI function, a human sensor and so on. When a person enters an area set in advance by the user on the software, the AI-equipped camera recognizes and judges the image and identifies the contaminated area. Based on the "contamination score," which takes into account the length of time a person has stayed and the elapsed time since the last irradiation, the order and time of UV irradiation are automatically determined and sterilization is performed.
The "UV Shoot" achieves robotic disinfection with no risk of infection. We have already completed the development of a "UV Shoot" prototype and are currently investigating its potential use in a wide range of markets and applications, including pharmaceutical, clinical, nursing, food and beverage and life sciences research markets. Our company will contribute to the creation of a safe and secure society by implementing the "UV Shoot" concept in society.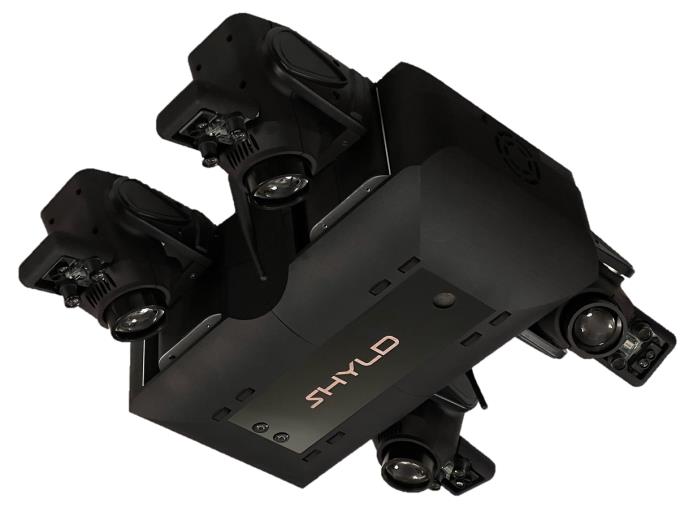 "UV Shoot" prototype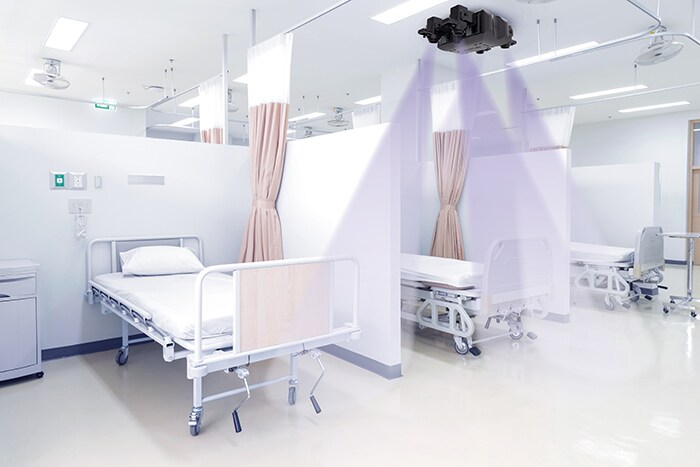 Use image of "UV Shoot" on a clinical field
Note: UV Shoot is trademark of Shimadzu Corporation.
About Shyld
| | | |
| --- | --- | --- |
| Company name | : | Shyld AI |
| CEO | : | Dr. Mohammad Noshad |
| Location | : | 830 Stewart Dr, Sunnyvale, California 94085 |
| Number of employees | : | 12 |
| Business | : | Developing equipment using AI and robotics technology |
| Founded | : | June 2020 |
| URL | : | https://shyld.ai/ |