January 31, 2023

| News & Notices Creating New Value from a New, Cutting-edge, Global Research Hub
Shimadzu Tokyo Innovation Plaza Established in Kawasaki City,Kanagawa Prefecture,Japan
On January 16, Shimadzu Corporation opened the Shimadzu Tokyo Innovation Plaza (Tonomachi Branch, hereinafter "Shimadzu TIP") at KING SKYFRONT, Tonomachi international strategic zone (in the Tonomachi district of Kawasaki City) as a new location for the Analytical & Measuring Instruments Division, Shimadzu's strongest business segment. The Shimadzu TIP is intended to promote open innovation for developing new analytical and measuring instrument applications, and for creating new industries by using "Fascinating", state-of-the-art laboratory spaces to build relationships with nearby research institutions and customers throughout the world.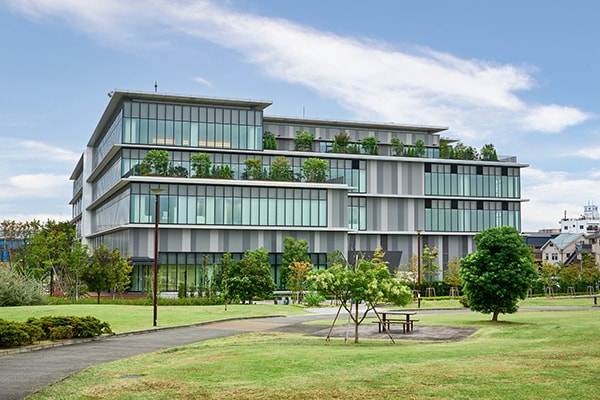 Exterior of Shimadzu Tokyo Innovation Plaza
In recent years, Shimadzu has been actively expanding and improving its research and development facilities. Shimadzu opened its new Healthcare R&D Center for healthcare-related research in 2019 and opened a new Future Collaboratory facility at the Technology Research Laboratory site in 2022. In addition to product development and fundamental technology research at the two facilities above, the Shimadzu TIP will serve to also strengthen Shimadzu's software R&D capabilities, such as for analytical and measuring instrument applications and specifying analytical conditions.
The KING SKYFRONT district has been designated as a national strategic special zone and an international strategic comprehensive special zone, and is now home to about 70 organizations, consisting of national research institutions, universities, and companies, making it the most pro-open innovation district in the world. Being situated only 10 minutes away from Haneda Airport will also make obtaining user feedback easier and contribute to developing solutions that further satisfy user needs. It provides not only laboratory space with analytical and measuring instruments, but also the advanced laboratory experiences with a hands-on demonstration showroom. Shimadzu also hopes to create a new research network by utilizing its new presentation hall for holding international academic conferences, the new lounge as a knowledge exchange space, and its new dedicated joint research laboratory for research collaborations.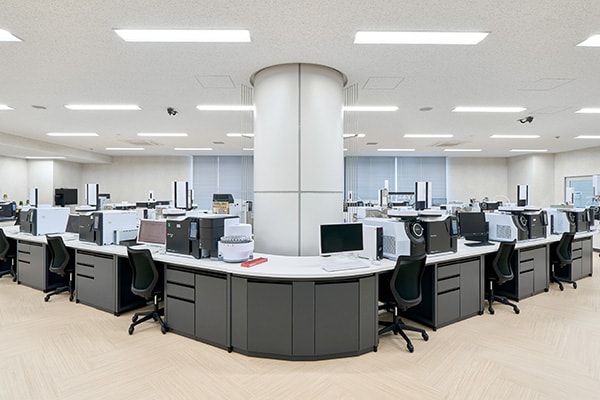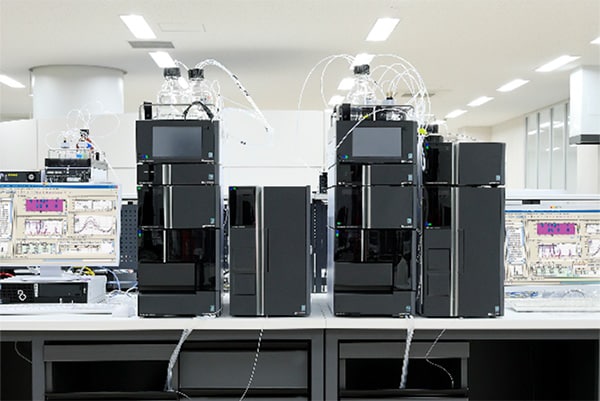 Left: 3rd-Floor Laboratory; Right: 2nd-Floor Laboratory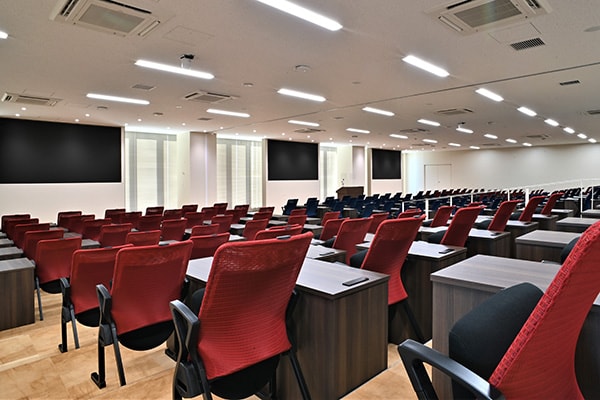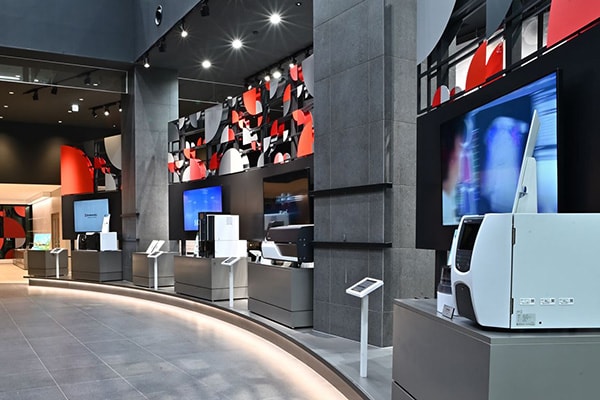 Left: Main Hall; Right: Showroom
Overview of the Shimadzu Tokyo Innovation Plaza Facility
| | |
| --- | --- |
| Name | Shimadzu Tokyo Innovation Plaza (Tonomachi Branch) |
| Address | 3-25-40 Tonomachi, Kawasaki-ku, Kawasaki City, Kanagawa Prefecture,Japan |
| Building | Structural steel with four above-ground floors |
| Floor Area | 9,503 m² |